NBC Insider Exclusive
Create a free profile to get unlimited access to exclusive show news, updates, and more!
Sign Up For Free to View
What to Know About Kelly Clarkson's 9th Studio Album
Read more information, below, about The Voice Coach's new album, Chemistry.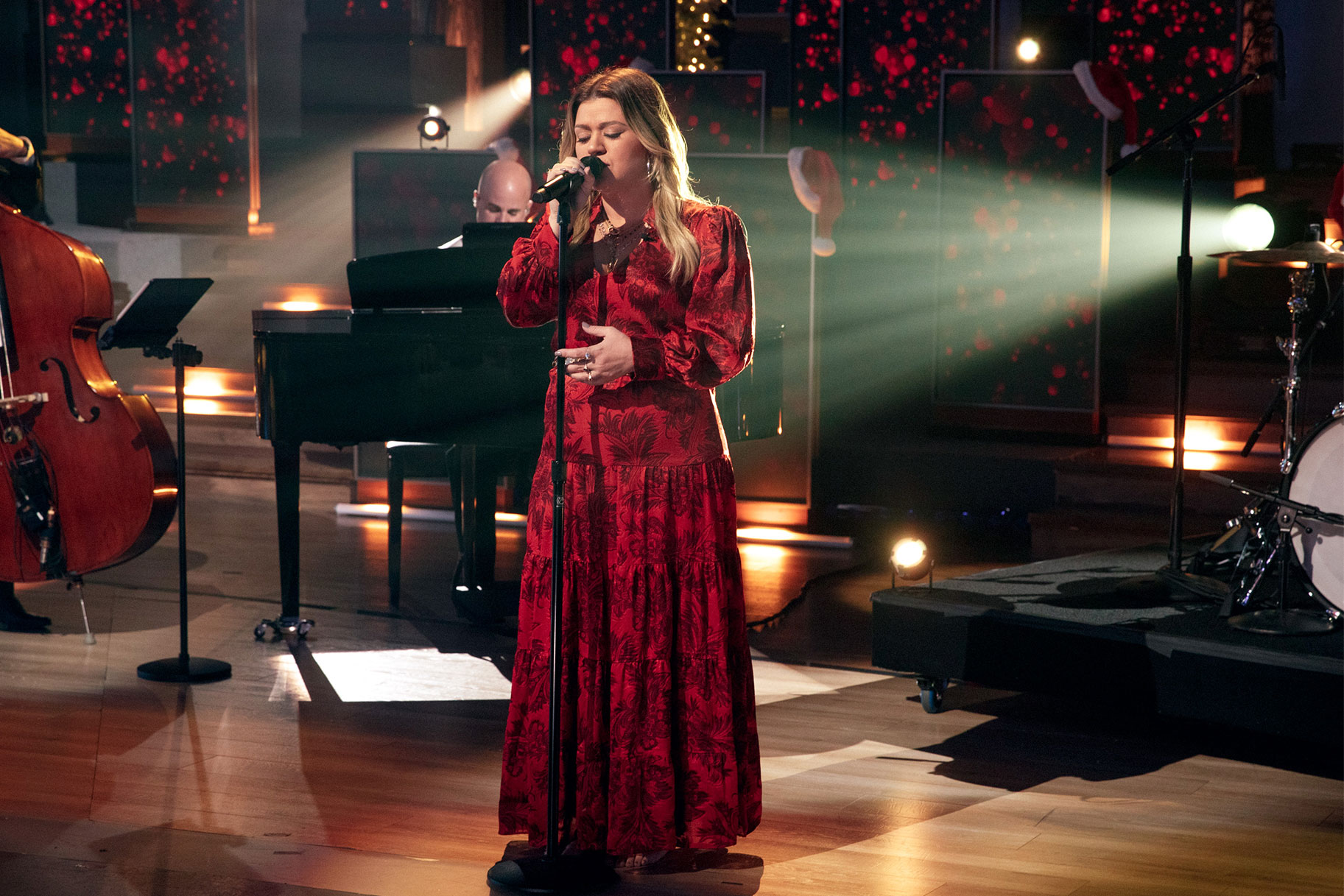 Kelly Clarkson has been booked and busy recently, crushing it during every Kellyoke performance on her daytime talk show, The Kelly Clarkson Show, plus her red chair return on Season 23 of The Voice. In 2022, Clarkson also released an immensely successful EP of her most jaw-dropping Kellyoke covers, and get this: More music is coming. Yes, this includes the highly-anticipated release of her 10th studio album. 
On a hilarious New Year's Eve-themed Instagram Live for The Kelly Clarkson Show, Clarkson chatted with producers about some of her predictions for 2023. That's when she confirmed a record is coming this year. Here's what we know: 
What is Kelly Clarkson's new album called?
Clarkson revealed the name of her new album in March: Chemistry. And there's a really beautiful story behind the title.
"It's called Chemistry because I was trying to find a word—also, it might be one of the songs on the album—but I was trying to find a word that really described the whole thing," Clarkson said. "Because I didn't want everyone to think I was just coming out with some, 'I'm angry, I'm sad' [album], just one or two emotions. This album is definitely the arc of an entire relationship. A whole relationship shouldn't be just brought down to one thing. So there's the good, the bad, and the ugly kinda thing going on. Chemistry can be a really amazing sexy, cool, fun thing, but it can also be very bad for you. So that's why I named it Chemistry. I thought it was the perfect title to describe the entire album." 
MPX Video: [P | Expires: 6/30/23] Kelly Clarkson Covers 'abcdefu' by Gayle | Kellyoke (17296)
When is Kelly Clarkson's new album coming out?
June 23, 2023! 
"Having chemistry with someone is an incredible, and overwhelming, feeling," Clarkson wrote on Instagram about the album."It's like you have no choice in the matter. You are just drawn to each other. This can be good and bad. This album takes you down every path that chemistry could lead you down. We decided to release [the first singles] 'mine' and 'me' at the same time because I didn't want to release just one song to represent an entire album, or relationship. There are many stages of grief and loss on this album. Each song is a different stage and emotional state." 
What is the Chemistry track list?
"Skip This Part"
"mine"
"High Road"
"me"
"Down to You"
"Chemistry"
"Favorite Kind of High"
"Magic"
"Lighthouse"
"Rock Hudson"
"My Mistake"
"Red Flag Collector"
"I Hate Love" (featuring Steve Martin)
"That's Right" (featuring Sheila E.)
Kelly Clarkson concerts in 2023
To promote Chemistry on April 24, Clarkson performed a one-night only show in Los Angeles in which she exclusively sang the tracks off Chemistry from start to finish.
She's also doing 10-night residency in Las Vegas titled "Chemistry: An Intimate Evening with Kelly Clarkson." 
"I'm going to be playing an exclusive Las Vegas engagement this July 28 through August 19 at Bakkt Theater at Planet Hollywood," Clarkson revealed on The Kelly Clarkson Show on March 27. 
She continued, "I am only doing 10 shows. I could only commit to 10 shows. That's why it's exclusive. There's only 10 shows. I ain't adding more. I'm telling you right now. Mama needs a little bit minute of a break."
You can find information about tickets here. 
While waiting for the release of Clarkson's new album, be sure to check your local listings for The Kelly Clarkson Show.