NBC Insider Exclusive
Create a free profile to get unlimited access to exclusive show news, updates, and more!
Sign Up For Free to View
See How ALI—Who Was Born Deaf—Used Her 'Superpower' Voice to Get 2 Chair Turns
ALI, who was born deaf, slayed with her Blind Audition of "Killing Me Softly With His Song." Whose team did she join?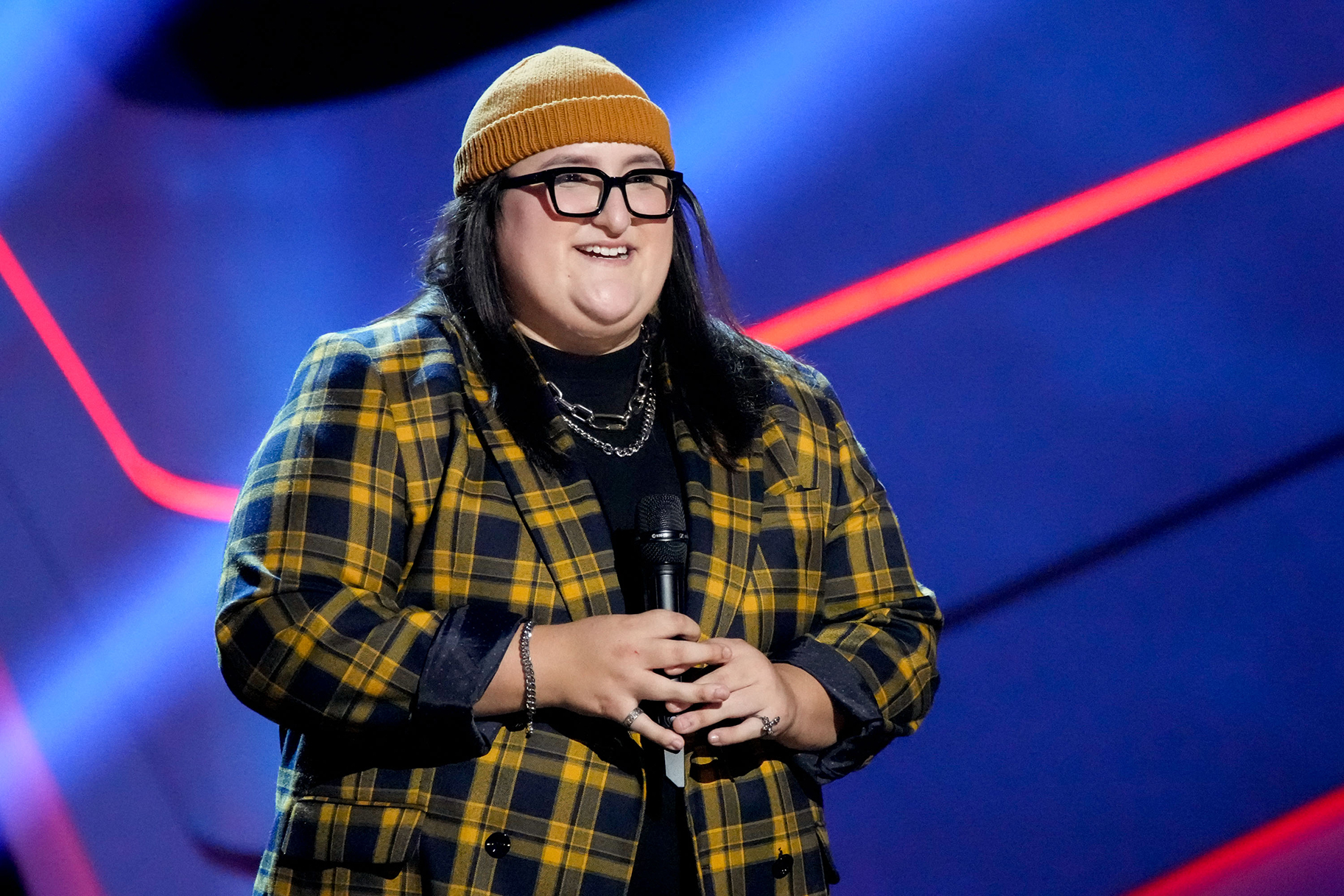 The unique talent showcased on The Voice always amazes. The Blind Audition of one Season 23 hopeful even inspired talk of a "superpower."
On Monday, ALI, a 24-year-old singer from Walnut, California, slayed with her rendition of "Killing Me Softly With His Song" for veteran Coaches Kelly Clarkson and  Blake Shelton and newbies Chance the Rapper and Niall Horan.
Before performing, ALI revealed that she was born deaf.
"It was hard when I was a kid," she said. "But my parents never really looked at it like I was broken, and we worked around it. Music is something that I love so much." 
ALI explained that she can't "really hear every single thing that's going on." But she understands the emotions and meanings of songs she sings: "I can also feel the beat. I can feel every little thing coming out of the speaker," she said, "and that's how I'm able to do the things that I do."
RELATED: Where Are Kelly Clarkson's The Voice Winners Now?
ALI has dreamed of being on The Voice—and had even written an affirmation about being in the NBC reality competition. Just before doing her cover of the much-loved soul classic, Ali said, "Even just one chair turn, I'm good with that." 
So, she was doubly thrilled when Horan hit his button and swiveled, followed a second later by Clarkson.
When the song was complete, ALI introduced herself to the four Coaches. 
"Hi, I'm ALI," she said. "A fun fact about me is that I'm hearing-impaired. I wear hearing aids. I was born deaf. I'm just so blessed to be able to share this music journey with you."
Clarkson was gobsmacked.
"What?!" she said, applauding ALI's take on the song. "Your runs were so intricate and cool and different. That's a gift …  I was like, 'I need to turn around and see who is singing this.'"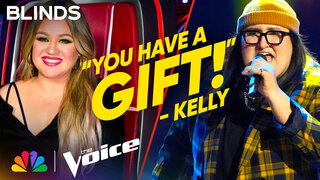 Horan called ALI "incredible to watch" and acknowledged that despite adversity she's "jumping hurdles." Shelton, who's in his 23rd and final season as a Coach, echoed that sentiment, adding that the only reason he didn't turn was that ALI's style is out of "his lane" musically.
Chance shared his connection to ALI's Audition.
"I'm just still so stunned to hear that you're hearing impaired," he said. "I work with this awesome organization called Deafinitely Dope that does a lot of ASL performances for … festivals nationally."
"You just have an amazing voice and all the choices that you were making felt very soulful," Chance added. "I would love to hear you sing some gospel." 
ALI grinned and said she grew up singing gospel. "I could tell. I think we would make a great partnership," said Chance.
He also added that Team Chance gets one of his cool baseball caps emblazoned with a 3.
But Clarkson immediately said, "We would make a great team, too."
Ultimately, ALI went with Clarkson, foregoing the cap.
"ALI is incredible," said Clarkson, who was wowed by her boldness and confidence. "I'm just excited to work with someone who experiences music on different levels than I do ... That's like a superpower. I want to know what that's like — to feel music."
Watch The Voice on NBC Mondays at 8/7c and Tuesdays at 9/8c and next day on Peacock.