NBC Insider Exclusive
Create a free profile to get unlimited access to exclusive show news, updates, and more!
Sign Up For Free to View
Listen to Kelly Clarkson's Beautiful Rendition of a Bruce Springsteen Classic
The talk show host and Voice Coach was joined by Outer Banks star Charles Esten.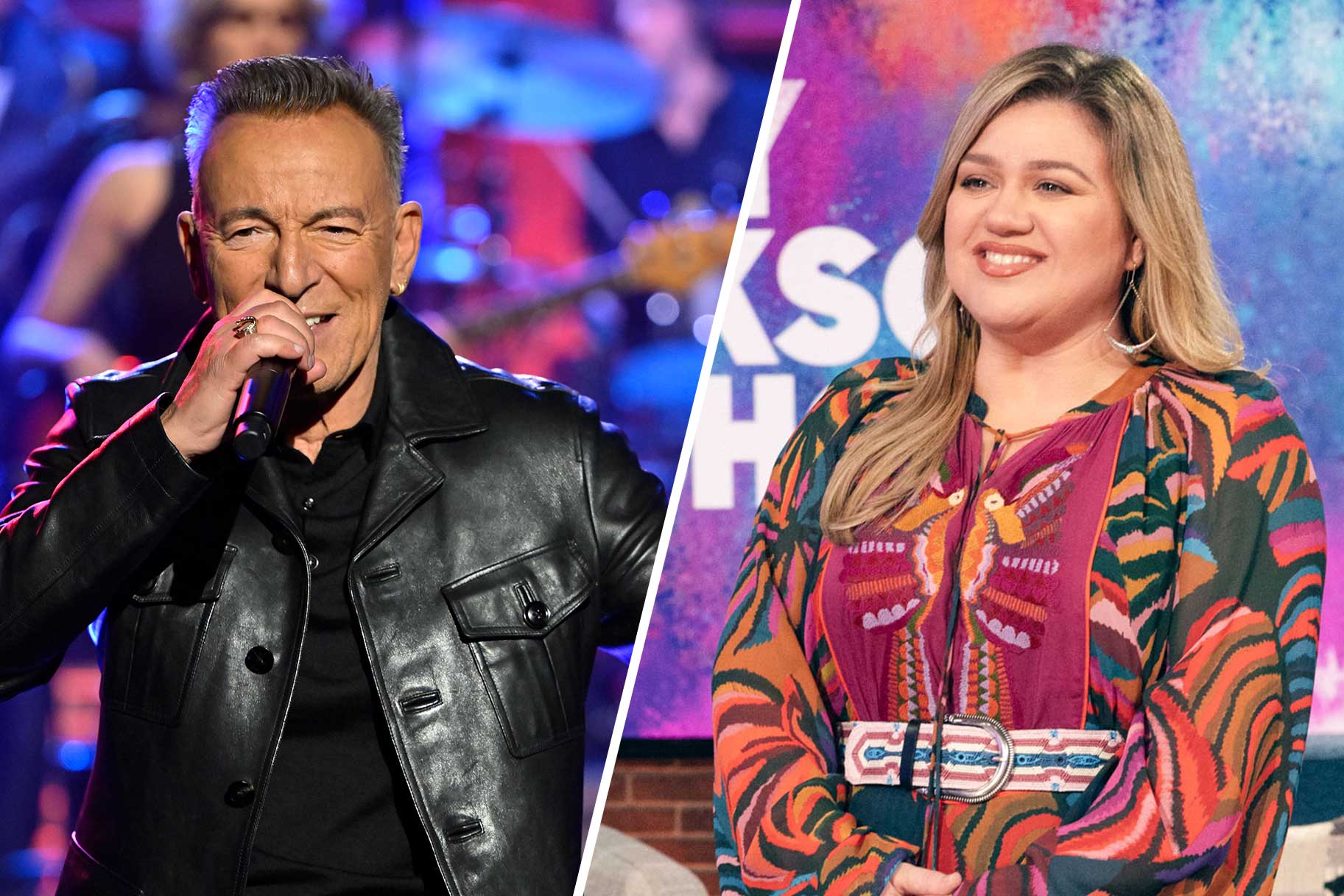 Kelly Clarkson is on a nostalgia kick!
On April 9, the popstar brought actor Charles Esten (Outer Banks, Nashville) onto The Kelly Clarkson Show to perform a twangy rendition of the 80s classic "Glory Days" by Bruce Springsteen, and we can say that the two did The Boss justice. 
The performance started off with some upbeat guitar chords. "I had a friend was a big baseball player back in high school, he could throw that speedball by you, make you look like a fool boy," Clarkson sang, pulling off a convincing country drawl. 
"Saw him the other night at this roadside bar, I was walking in, he was walking out, we went back inside sat down had a few drinks, but all he kept talking about was..." she continued, building up to the chorus. 
"Glory days, well they'll pass you by, glory days in the wink of a young girl's eye, glory days, glory days," she sang as Esten harmonized the higher part, adding some flair to the song. 
"Well, there's a girl that lives up the block, back in school she could turn all the boy's heads, sometimes on a Friday I'll stop by, and have a few drinks after she put her kids to bed," Clarkson sang the second verse with sass. 
"I guess it's two years gone by now, we just sit around talking about the old times, she says when she feels like crying, she starts laughing thinking about," she continued the reflective lyrics with a smile on her face.
"Glory days well they'll pass you by, glory days, in the wink of a young girl's eye, glory days, glory days," the two repeated the chorus before the sang came to an epic conclusion and the crowd erupted in applause. 
Clarkson has been no stranger to exploring introspective themes with her music lately. Her new upcoming album titled "Chemistry" is expected to deal with some emotional themes. 
"It's called Chemistry because I was trying to find a word—also, it might be one of the songs on the album—but I was trying to find a word that really described the whole thing," Clarkson explained of the project. "Because I didn't want everyone to think I was just coming out with some, 'I'm angry, I'm sad' [album], just one or two emotions. This album is definitely the arc of an entire relationship. A whole relationship shouldn't be just brought down to one thing. So there's the good, the bad, and the ugly kinda thing going on. Chemistry can be a really amazing sexy, cool, fun thing, but it can also be very bad for you. So that's why I named it Chemistry. I thought it was the perfect title to describe the entire album." 
Check your local listings for The Kelly Clarkson Show.