NBC Insider Exclusive
Create a free profile to get unlimited access to exclusive show news, updates, and more!
Sign Up For Free to View
Kelly Clarkson and Pink's Powerhouse Voices Sound Amazing in This New Live Duet
A vocal match made in heaven! Check your local listings for The Kelly Clarkson Show.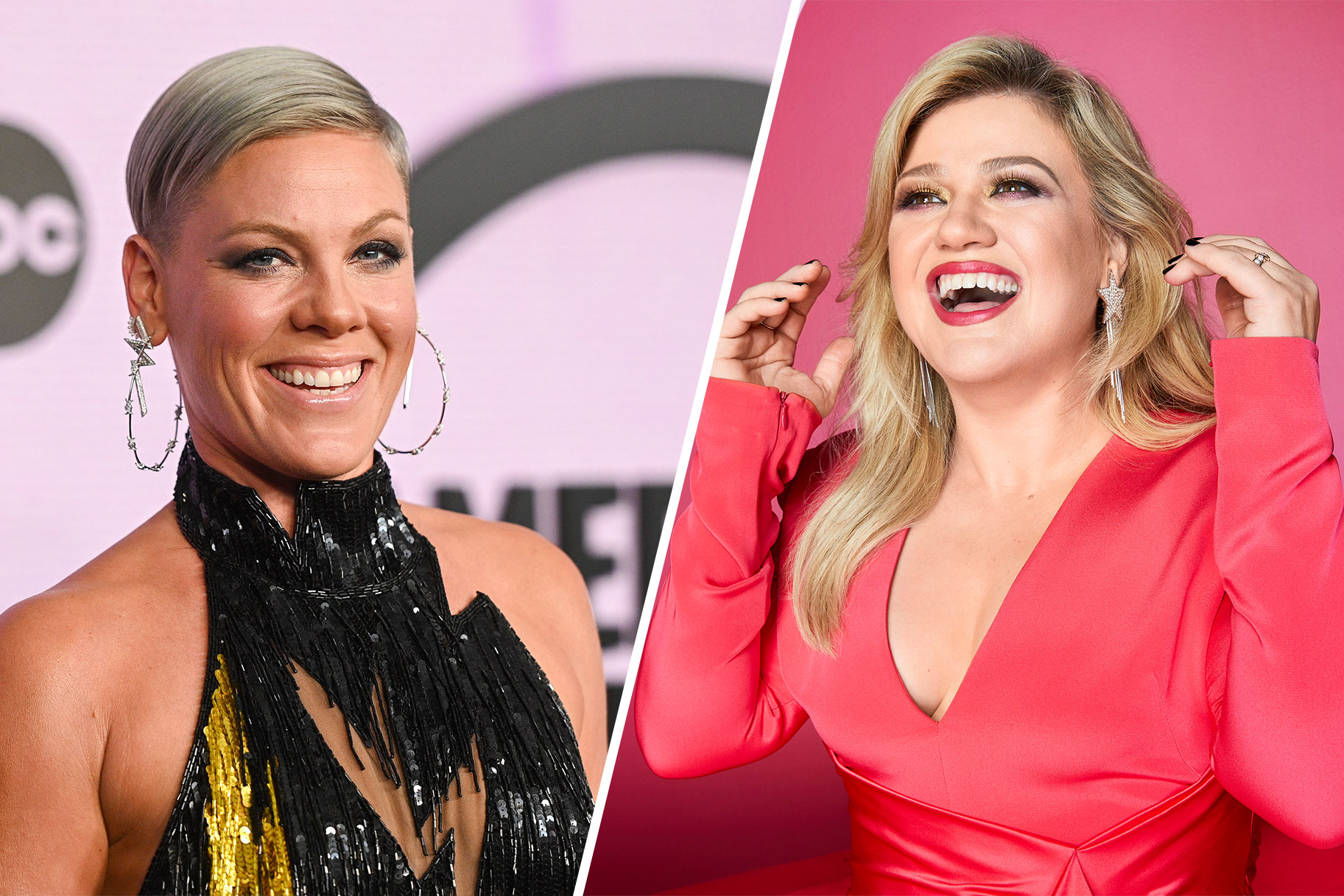 On The Kelly Clarkson Show, two vocal powerhouses came together for one gorgeous performance of a highly inspirational song.
On February 2, singer Pink sat down with Kelly Clarkson to discuss the process behind creating her hit "What About Us."
"So, it has a greater social meaning, and you can tell in the lyrics, but where were you at when you were sitting down thinking about writing that?" Clarkson asked.
"We're not listening to each other right now. And it's so loud and so gross and angry, and people are being forgotten," Pink said. "People are being counted out, and their rights are being trampled on just because a group of people doesn't believe in them. I don't understand how so many people in this world are discounted because one group of people decided they don't like that. And I won't have it." 
She continued, "One of the most beautiful things that my dad taught me was that my voice matters, and I can make a difference. And I will. One person can change a lot. I think if we all had the chance to experience each other more, it would be a lot different." 
When it was time for the two to duet, their version of the song started out with a gentle acoustic guitar. "We are searchlights, we can see in the dark," Pink crooned the long, steady notes. "We are rockets, pointed up at the stars," she continued. (Watch the performance here.)
Then, Clarkson joined in with a perfect harmony. "We are billions of beautiful hearts, and you sold us down the river too far," they sang together, pulling off intricate runs.
Then, it was time for the show-stopping chorus that will send chills down your spine. "What about us? What about all the times you said you had the answers? What about us? What about all the broken happy ever afters?" they sang with passion.
"Oh, what about us?" Pink belted her heart out.
"What about all the plans that ended in disaster? What about love? What about trust? What about us?" they then sang the song's conclusion softly in an emotional moment as the crowd gave the two a standing ovation.
"You're like, I wanna keep singing it!" Clarkson joked.
To hear more amazing performances, check your local listings for The Kelly Clarkson Show.