NBC Insider Exclusive
Create a free profile to get unlimited access to exclusive show news, updates, and more!
Sign Up For Free to View
Jesse Lee Soffer and Nick Gehlfuss Had a Real-Life Chicago Med Moment and Saved a Woman
"You can't write this stuff," Soffer told ACCESS. Watch Chicago Med and Chicago P.D on NBC.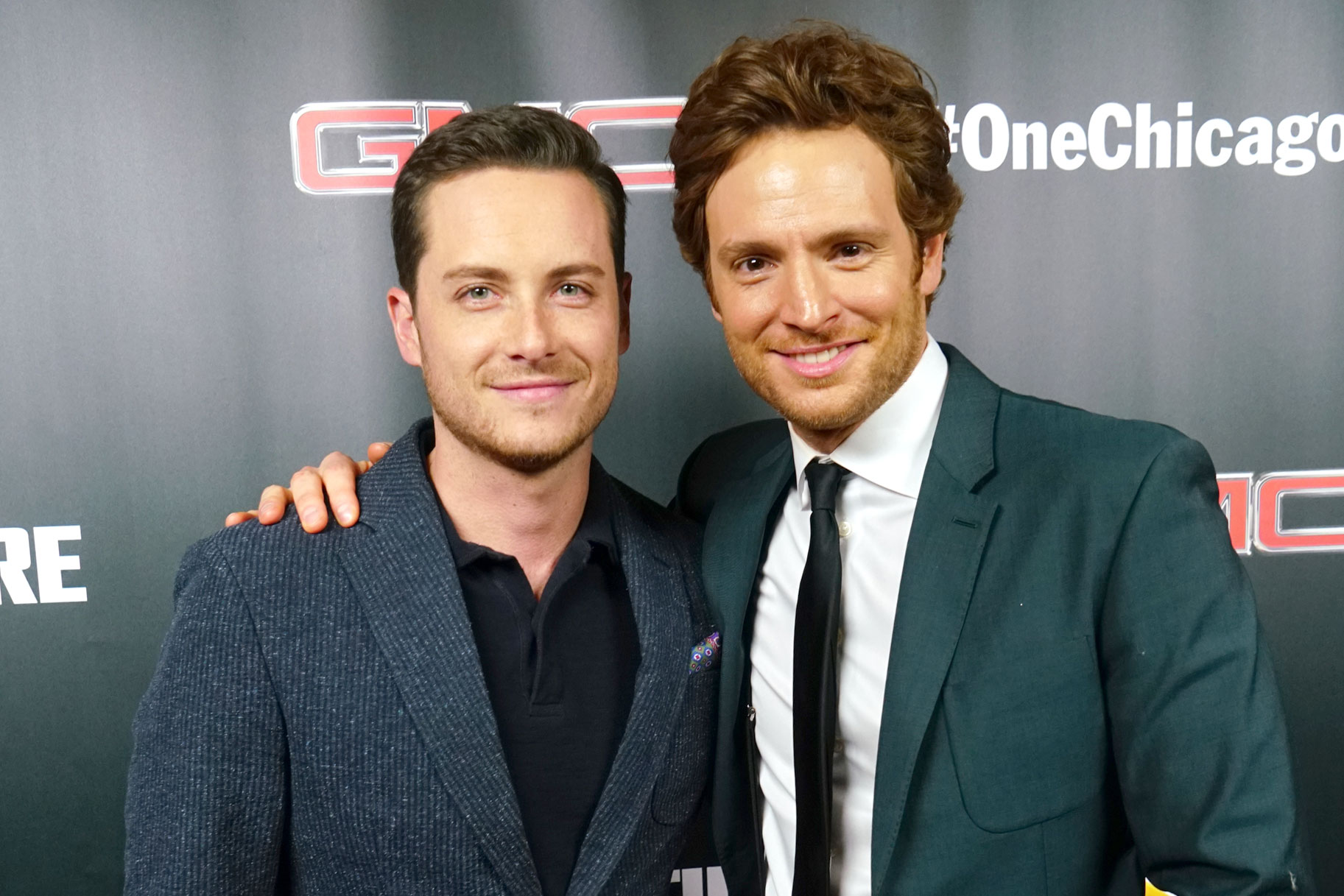 Heroes both on screen and in real life!
In 2017, Jesse Lee Soffer (who plays Jay Halstead on Chicago P.D.) told an amazing true story about how he and Nick Gehlfuss (Chicago Med) came to someone's rescue after a car accident.
"I totally had a true hero of Chicago first responder moment," Soffer told ACCESS. "Nick Gehlfuss and I, who plays by brother, who plays Will Halstead on [Chicago] Med, we're just going to dinner one night and walked out of my building and walked down the street," he said.
He continued, "And we hear terrible screeching tires, and we turn around to see two cars; one's going through an intersection, and there's no stop sign here. There's a bunch of construction going on. And this car's coming here, and they basically T-bone each other. This car gets knocked into a massive ditch, 'cause they're digging a hole where they're putting a new building. The car goes in and rolls on its side. It was, like, 10 feet deep."
The story gets better. "We were thinking, 'This is horrible!' And [Gehlfuss] goes, 'What should we do?' and I go 'RUN!' and so we ran and we hopped in the ditch, and we're pulling the lady out, and the car is on its side, so we're pulling her out the passenger window. I'm calling 911, and he's helping her get out of the car," he said.
"The second we get her out of the car, she's fine, she's OK, shaken up, very shaken up, and she looks at [Gehlfuss] and she goes, 'You're that doctor!'" he said with a chuckle. "And then I go, 'Ma'am don't worry, fire and ambulance are on the way, are you OK?' And she goes, Aahhh!'"
Soffer said, "She recognized both of us. It was hilarious. And we're saving her life, pulling her out of a car. You can't write this stuff. Looks like their on-set training paid off!
Soffer exited his role on Chicago P.D. during Season 10. "To create this hour drama week after week has been a labor of love by everyone who touches the show. I will always be proud of my time as Det. Jay Halstead," he said in a statement about his departure.
Watch Chicago P.D. on NBC Wednesdays at 10/9c and next day on Peacock. And be sure to watch Gehlfuss on Chicago Med on NBC Wednesdays at 8/7c and next day on Peacock.