NBC Insider Exclusive
Create a free profile to get unlimited access to exclusive show news, updates, and more!
Sign Up For Free to View
Everything to Know About Heidi Klum's Husband, Tom Kaulitz
The America's Got Talent Judge has been married to her beau, Tom Kaulitz, since 2019.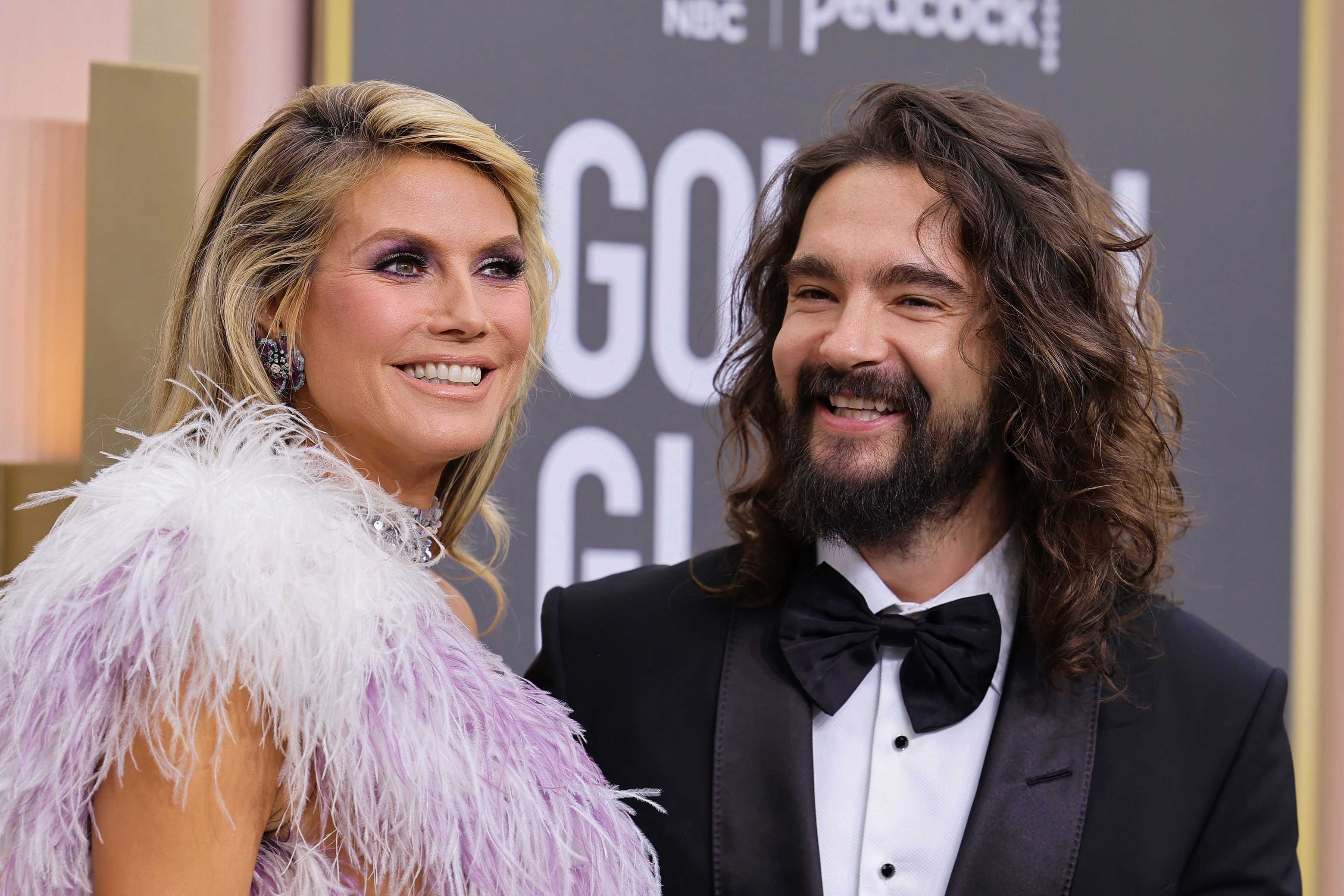 We all know and love the gorgeous Heidi Klum for being a vibrant Judge on America's Got Talent. But when it comes to her personal life, she also has a loving relationship with a beau who she holds near and dear.
Klum and her husband, Tom Kaulitz, have been open with fans about their romance in interviews and on social media. But who exactly is Klum's hubby? Here is everything you need to know about Kaulitz and his relationship with Heidi Klum.
Who is Heidi Klum's husband, Tom Kaulitz?
Kaulitz is a musician that you most likely know as a member of the rock band Tokio Hotel, where he plays lead guitar. His twin brother Bill is on lead vocals. Tokio Hotel is best known for their 2007 hit "Monsoon".

He hails from Germany — just like his wife — and even gifted her a piece of the Berlin Wall for her birthday.

"My husband was actually born in East Berlin, okay, and I've been there many, many times," she said on Jimmy Kimmel Live in May 2021. "Obviously, I love Germany. This is where I'm from even though I've been here longer than I have been in Germany. So he gave [a piece of the wall] to me for my birthday. It had to come all the way from Germany and then with a crane into our garden."

She continued, "I mean it's beautiful that it's broken and that it's not standing there anymore doing what they intended it to do, so I love it as an art piece in the garden."
How did Heidi Klum and her husband, Tom Kaulitz, meet?
Klum and Kaulitz met while Klum was hosting Germany's Next Top Model, according to Us Weekly. Since the two had a lot in common, they immediately hit it off. They were then photographed at an array of public events together, including on the set of America's Got Talent in 2018. 
When did Heidi Klum and her husband get married?
In December 2018, Klum announced her engagement to Kaulitz. The pair swiftly married two months later in a low key ceremony and then had a second, luxurious Italian wedding in August 2019 and have been going strong ever since.
"For the first time, I have a partner who I can discuss everything with. Someone who shares duties that we all have in our life. I used to be on my own with everything. For the first time, I get to experience what it is actually like to have a partner," Klum told People in 2020. 
She expressed a similar sentiment to E! News in  2022. "I just know him so well. We just gel really well," she said. "I just feel like, finally, I found the one."
She also opened up to ET about the dynamic of their relationship. "I mean, I found my match, finally, like I am very romantic and I do a lot of weird things, like I leave notes everywhere and I do a lot of things for him, and it's beautiful when you get that back from your partner," she said. "And it's the first time I feel like I really have a partner to do everything with."
Klum loves to show her love for her husband on social media, as she frequently shares intimate selfies of them together. Examples include them exploring the outdoors together, swapping faces for Valentine's day, visiting Disneyland, and more. 
The couple also showed up together at the 2023 Golden Globes, flaunting their undeniable chemistry. Klum rocked a bedazzled silver mini dress while Kaulitz looked dashing in a sleek black suit. While posing on the red carpet, the two shared a sweet smooch for the cameras, leaving us totally obsessed. 
To see more of Klum and her radiant energy, be sure to watch AGT on Peacock and NBC.