NBC Insider Exclusive
Create a free profile to get unlimited access to exclusive show news, updates, and more!
Sign Up For Free to View
Law & Order Season 23 Returns This Fall to NBC
Here's what to expect from the new season! Watch Law & Order Thursdays on NBC.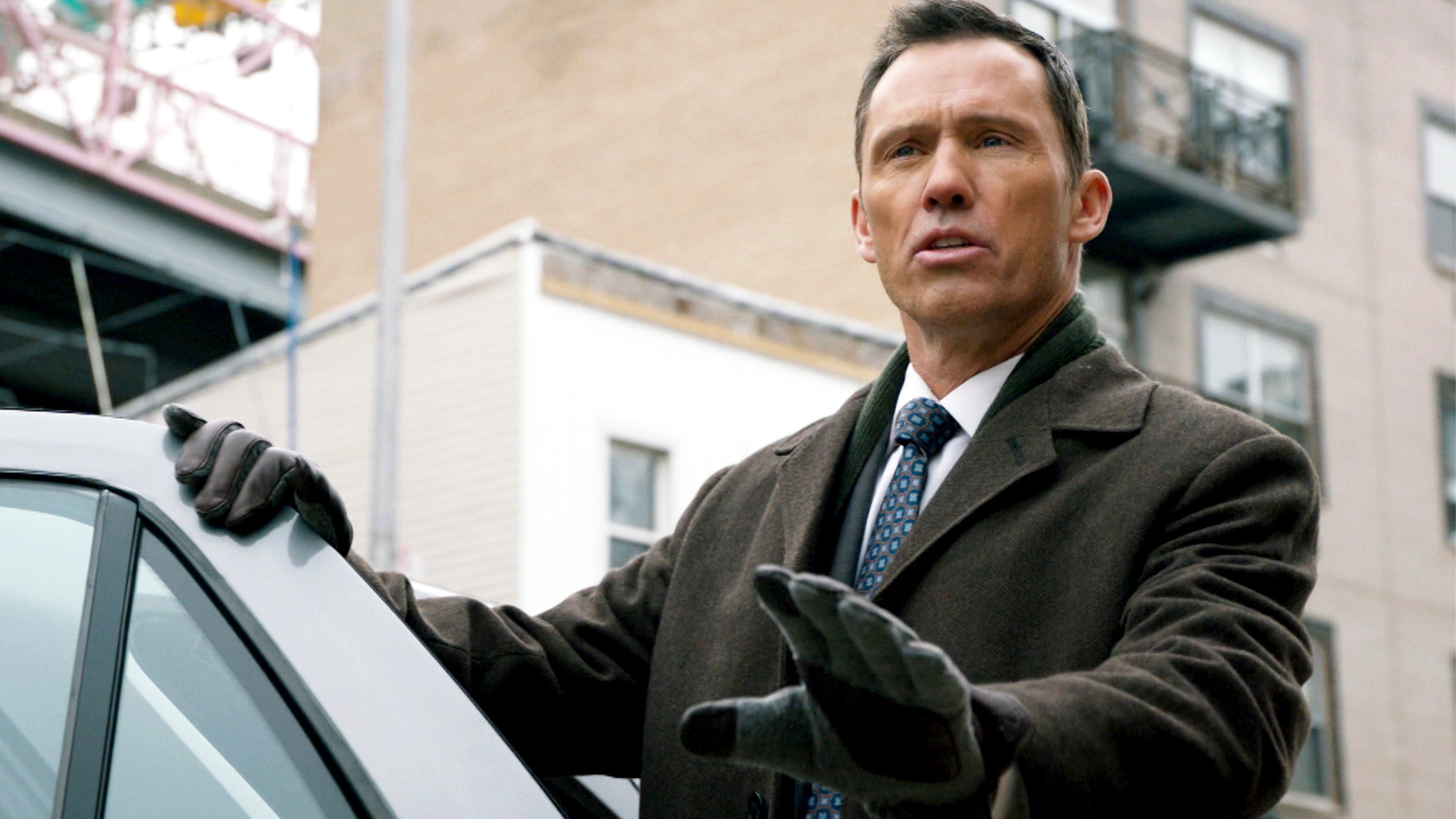 Law & Order is coming back!
It was officially announced on April 10 that the OG procedural and legal drama will be renewed for a 23rd season on NBC. 
"I'm pleased to continue my four-decade relationship with Universal Television and NBC," executive producer Dick Wolf said in a statement. "All [the Law & Order and One Chicago shows] shows being picked up again is the ultimate accolade to our incredible casts, producers and writers. I'd also like to thank our loyal fans who have kept our NBC shows on the air for what will be a cumulative 84 seasons."
"We understand the emotional connection our audience has with these characters, and we can't wait to bring more of their stories to the forefront next season," said Lisa Katz, president of scripted programming at NBCUniversal and Streaming. "A huge thank you to Dick and his amazing team who are the masters of producing incredibly compelling television week after week."
When is the Law & Order Season 23 premiere date?
Law & Order Season 23 returns fall 2023 in its normal time slot: Thursdays at 8/7c on NBC. 
The original Law & Order was picked up for a 21st season in 2022 after a 10-year hiatus. It currently stars Jeffrey Donovan as Detective Frank Cosgrove, Mehcad Brooks as Detective Jalen Shaw, and Hugh Dancy as lawyer Nolan Pierce.
Veteran L&O actor Sam Waterston opened up to NBC Chicago about how he feels about playing his character DA Jack McCoy after all these years. 
"Obviously I haven't really been trying hard to escape [Jack McCoy]," he explained. "Because here I am after a 10, 12-year break, right back where I was before. I consider myself extraordinarily lucky to have such a long run doing something of real quality that really talks to this country in plain language about what's going on right now today. It's just been a wonderful blessing."
Who will be in the Law & Order Season 23 cast?
No changes to the cast have been announced. 
Waterston also mentioned to NBC Chicago that he feels grateful to the show and appreciates it when fans recognize him in public.  As for the credibility of Law & Order's plot and dialogue, Waterston vouched for the show's accuracy. "It's pretty reliable stuff. A lot of lawyers write for it," he said. Despite this, Waterston wishes to stick to his acting chops and has no plans to become a real-life lawyer himself. 
What will happen in Law & Order Season 23? 
No plot details have been announced yet. 
How do I watch Season 23 of Law & Order?
Watch Law & Order on NBC Thursdays at 8/7c and next day on Peacock.