NBC Insider Exclusive
Create a free profile to get unlimited access to exclusive show news, updates, and more!
Sign Up For Free to View
5 Times Jesse Spencer and Taylor Kinney's Friendship Was Too Perfect
The two Chicago Fire stars have an unmatched bromance.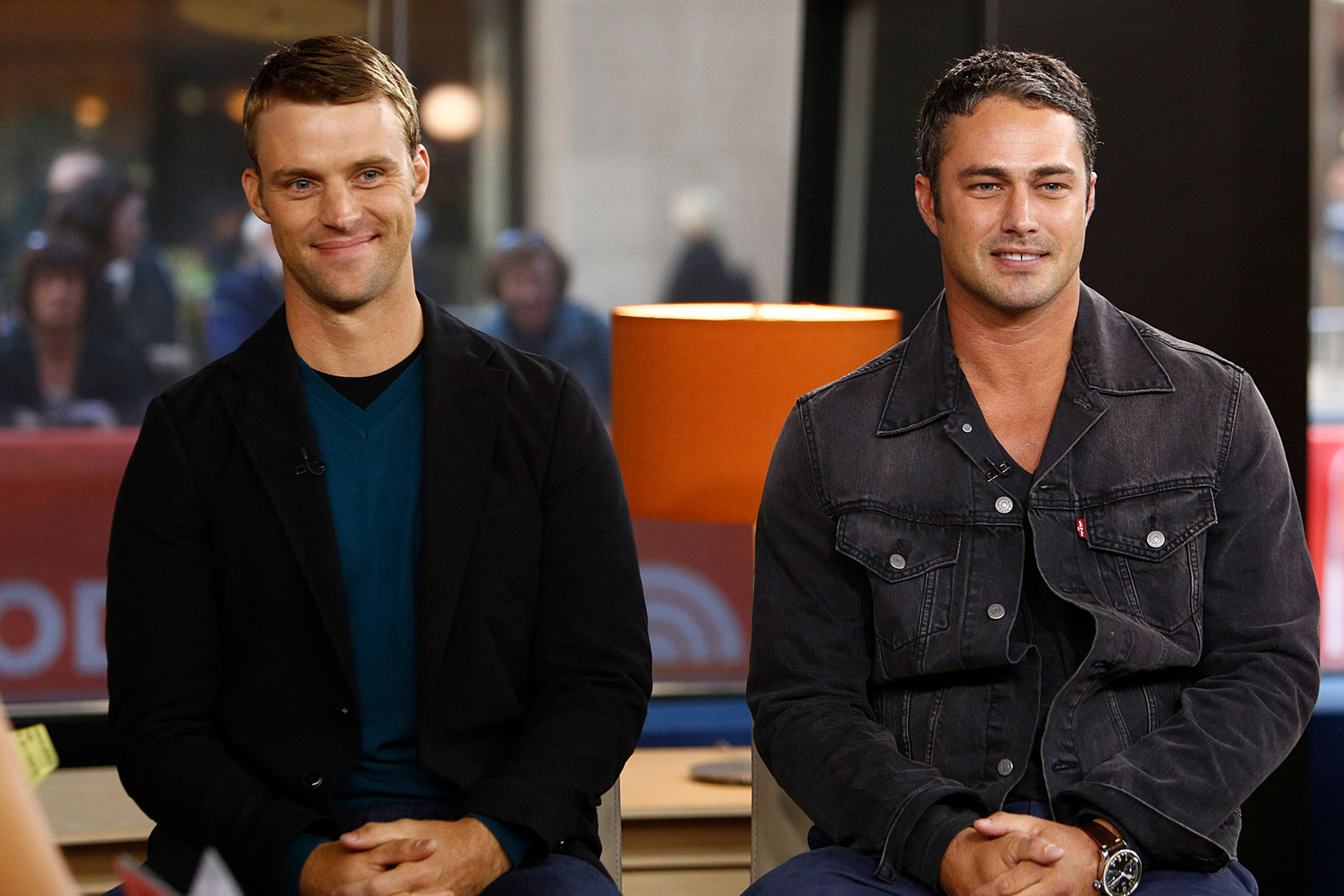 As far as NBC bromances go, it's hard to beat the Chicago Fire power duo of Severide (Taylor Kinney) and Casey (Jesse Spencer). 
These two Chicago Fire OGs have been in 10 seasons together, so you can imagine that the bond between the two actors often mirrors the relationship between their characters. The two share countless Chicago Fire scenes with a natural chemistry, and off-screen they're just as chummy. 
Based on their behind-the-scenes shenanigans, interview banter, and spottings in Chicago, fans can be assured that Kinney and Spencer are the best of buds. That's why we're taking a look at a few moments when the two stars were the definition of friendship goals. 
Taylor Kinney and Jesse Spencer cackle reading Chicago Fire fan tweets
Chi-Hards can get pretty opinionated when watching Chicago Fire, and they often take those thoughts to Twitter. Watch, above, as Kinney and Spencer burst out laughing reading some of these tweets to each other, especially when a fan asks Severide to call them "sweetie" just once. 
Taylor Kinney and Jesse Spencer attend a Chicago Bears game
True to their Midwestern setting, in August 2019 Kinney and Spencer donned their Bears jerseys for an extra-special Chicago Fire cast outing to watch some football. Regardless of whether or not the Bears took home the win (they didn't), you know Spencer and Kinney had a blast along with the rest of their Chicago Fire family. 
Jesse Spencer goofs around with a drowsy Taylor Kinney
There can be some hefty downtime between takes for Chicago Fire. For Kinney in the video, above, that means catching up on sleep. And for Spencer, that means pranking a sleeping Kinney. 
Like true Chicagoans, Taylor Kinney and Jesse Spencer head to a Cubs game
The pals showed their Windy City pride in 2012 by heading out to the ballpark to catch a Chicago Cubs game together. Kinney had the honor of throwing the opening pitch, and Spencer gave Chicagoans a stunning performance of the national anthem alongside a real Chicago firefighter! 
Taylor Kinney's favorite scene on Chicago Fire is with Jesse Spencer
Yes, Kinney's favorite Chicago Fire scene of all time is alongside Spencer: when the two firefighters jump from the roof of an exploding building into the Chicago River.
Chicago Fire Season 11 returns to NBC on Wednesday, September 21 at 9/8c.