NBC Insider Exclusive
Create a free profile to get unlimited access to exclusive show news, updates, and more!
Sign Up For Free to View
The Voice Contestants Have Some Advice for the American Song Contest Artists
"Have fun and know this is the moment."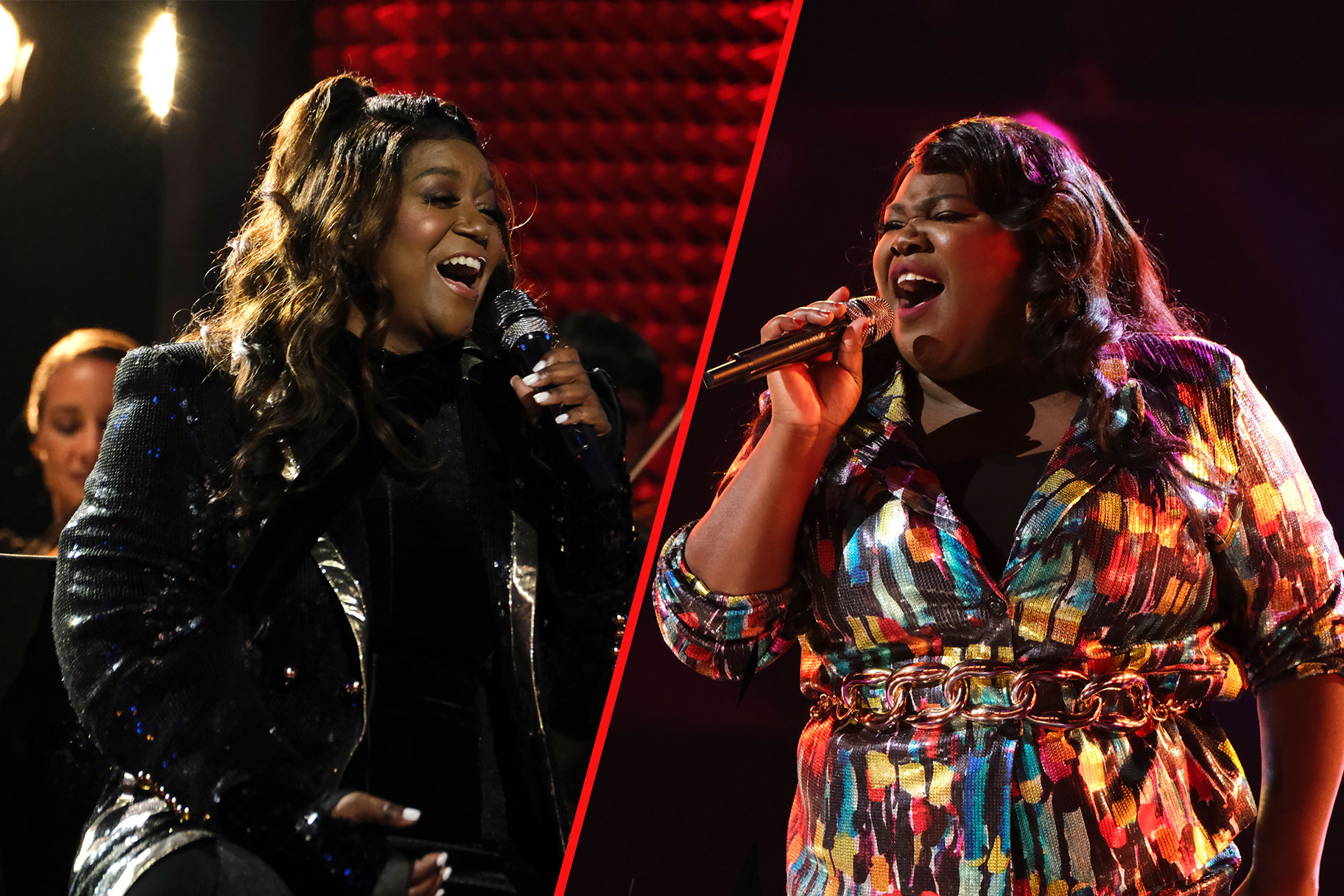 The Artists competing on NBC's new music competition show American Song Contest have a lot on their plates. Not only will they be singing on live TV every week, they'll be performing an original song. So not only do they have to hit all their marks, they have to convince everyone watching that their song is the best of the bunch. No pressure, right? 
For the unfamiliar, ASC is formatted similarly to the popular Eurovision Song Contest and sees 56 Artists—each representing either a U.S. state, territory, or Washington D.C.—competing head-to-head in the fight to win Best Original Song. After several rounds that follow an intricate voting process, one Artist will emerge victorious. But the journey to that point will be filled with drama, high stakes, and, yes, lots of glitter. 
It's something the Artists on The Voice know quite a bit about—not to mention Coach (and ASC Host) Kelly Clarkson. (Remember, she got her start as the first winner of American Idol.) Like American Song Contest, The Voice has a live-television component and requires the singers to deliver memorable performances week to week. We asked a few of the Voice Season 21 Contestants if they had advice for the ASC Artists ahead of the series premiere on March 21—and there's a through-line in all their answers: Stay true to yourself. 
"I always circle back to the simplest thing, which is being yourself," Jershika Maple, who finished fifth place on The Voice Season 21, tells NBC Insider. "Don't be afraid to let your light shine. Don't be afraid to step out, and don't be afraid to own what you're doing. You have a gift. Believe in yourself. Aways remember you're not in competition with anybody but yourself." 
And Wendy Moten, who won second place last season, says, "Have fun and know this is the moment. Everything you've dreamt about, this is the time to do it. Because you're gonna be under a microscope in front of millions of people, and it's the best vehicle you'll ever have, even after you get record deals or you write the greatest song ever. You'll never get the type of exposure you're gonna get being on a show like this."
Fourth place Contestant Hailey Mia echoes the same sentiment. "One hundred percent stay true to yourself," she says. "Always voice your opinion. Never be afraid to speak up and just be yourself at all times and make sure you enjoy every moment, because you never know what you have 'til it's gone. I miss being on the show so much, and that's going to happen to anybody, because it's an amazing experience. You should be very, very happy and proud of yourself, and just take advantage of every moment."
As for Clarkson, she she said in a panel discussion for ASC in mid-March, "Do not chase what you think a hit is. That is the death of an Artist, when you feel like, 'Oh, I'm just going to chase the sound that I think everybody is going to like.'  You have to be true to yourself."