NBC Insider Exclusive
Create a free profile to get unlimited access to exclusive show news, updates, and more!
Sign Up For Free to View
What Is Eurovision, the Show That Inspired American Song Contest?
It's been around since 1956.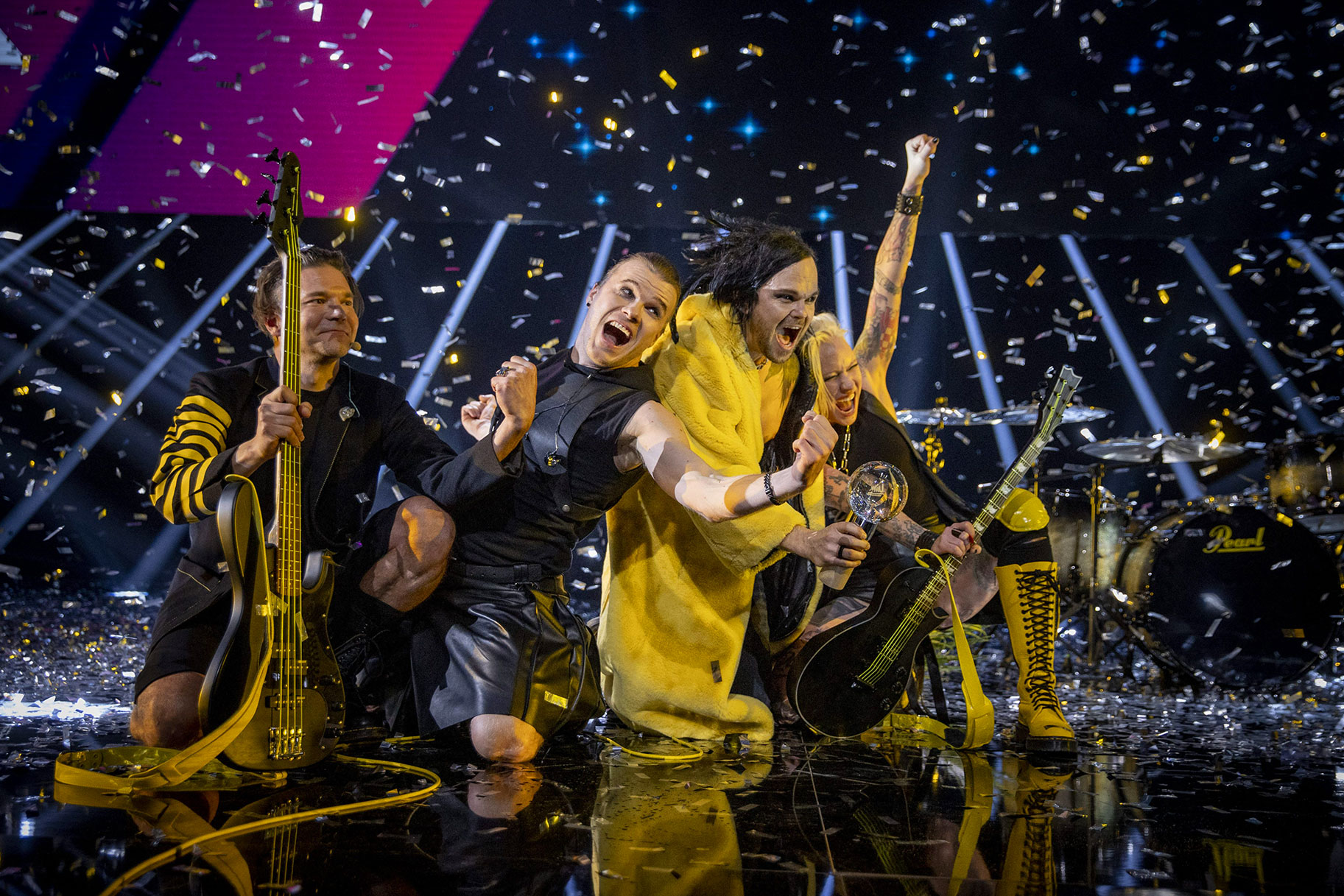 NBC's American Song Contest is shaping up to be one of the biggest music competition shows ever. Hosted by Kelly Clarkson and Snoop Dogg, the show will center on 56 Artists—one representing each of the 50 states, five territories, and Washington D.C.—who perform their own songs. Through a series of rounds, viewers will vote until one Act is victorious and wins the coveted title of Best Original Song. 
If that concept sounds familiar to you, then you're probably a fan of Eurovision Song Contest, the long-running music competition series in Europe. The formats are very similar, and in fact ASC was inspired by Eurovision. But if you're not familiar, no worries. Ahead of American Song Contest's premiere on Monday, March 21, we're giving you a crash-course on Eurovision. Read on—and get obsessed. 
Let's start with the basics: What is Eurovision?
Well, it's a music competition series. Artists each representing a country in Europe (plus some non-European countries like Australia) perform original songs in front of a live audience and millions watching from home. Utilizing over-the-top costumes and production scales, these Artists go head to head until one emerges as the winner. The Eurovision website outlines specifically how the competition and voting works. It's an intricate process!
How long has Eurovision been around?
The first competition was in 1956, with only seven countries competing. Fast-forward to 2022: Over 1,500 songs have been featured on Eurovision. And the Grand Finals alone see 26 countries competing. 
Ireland has won Eurovision more than any other country, with seven victories. It's followed by Sweden, with six wins, then Luxembourg, France, the Netherlands, and the United Kingdom, all with five wins each. Eurovision was recognized by the Guinness Book of World Records in 2015 as the longest running annual TV music competition.
In 2020, the competition was canceled for the first time in its 60-plus-year history because of the coronavirus pandemic. 
Just how big is Eurovision?
It's massive. More than 180 million people watched the Eurovision finale in 2021, according to Sky News. And according to Forbes, 95% of TV viewers in Iceland tuned into the 2016 finale, even though their country hadn't qualified. That just illustrates how passionate people are about this competition. 
Is Eurovision happening this year?
Yes, May 10-14, 2022. You can visit the Eurovision website for more information.