NBC Insider Exclusive
Create a free profile to get unlimited access to exclusive show news, updates, and more!
Sign Up For Free to View
7 Famous Artists You'll Recognize on NBC's American Song Contest
Hey there, Jewel and Michael Bolton!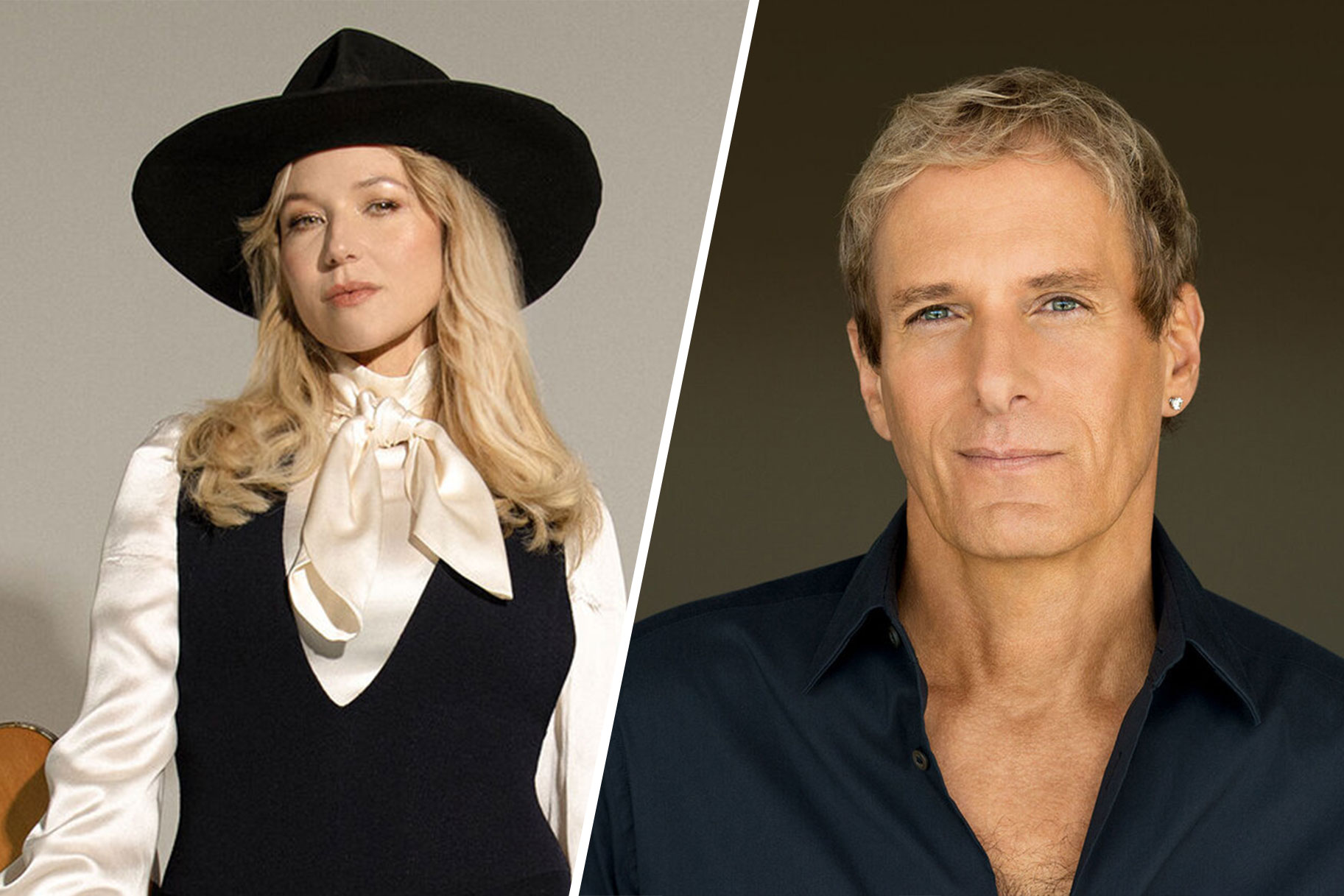 American Song Contest is set to premiere Monday, March 21 at 8 p.m. ET on NBC, and we are more than ready to see Artists compete for the title of Best Original Song. For the unfamiliar, ASC is modeled after Eurovision Song Contest and will have an Artist represent either one of the 50 states, five territories, and Washington D.C.(so 56 total). They'll each sing an original tune⁠—and viewers will decide which one is best. 
So, who all is competing? You can see the full list here, and some of the names may surprise you. In addition to Hosts Snoop Dog and Kelly Clarkson, you'll see some other familiar faces on ASC, too—including seven of the Artists. 
That's right: Alongside some of the country's best local Artists, there are a few recognizable Grammy-winners competing on American Song Contest. Read on the learn who. 
Jewel, Alaska
Instagram: @jewel
Songs you may know: "Foolish Games," "Who Will Save Your Soul," "Intuition" 
The folk Artist earned widespread acclaim in the 1990s following the release of her debut album, Pieces of You. With her candid and emotional ballads, Jewel's earned four Grammy nominations, multiple hits on the Billboard charts, and she's written a bestselling poetry collection, A Night Without Armor.  Most recently Jewel won Season 6 of The Masked Singer as the Queen of Hearts. Her latest album, Freewheelin' Woman, is set to release April 15.
Michael Bolton, Connecticut
Instagram: @michaelboltonpics
Songs you may know: "How Am I Supposed to Live Without You," "Said I Love You...But I Lied," "To Love Somebody" 
It's hard to imagine a world without a passionate Michael Bolton love (or breakup) song. With unique covers and angsty original tracks, the Artist's signature sensual croon has earned him four Grammy nominations, two wins, and 65 million records sold since his career took off in the 1980s.
Jordan Smith, Kentucky
Instagram: @jordansmithlive
Songs you may know: "Only Love,"  "Grown-Up Christmas List," "Stand In the Light"
Smith is no stranger to music competition shows. In 2015, he won Season 9 of The Voice under the guidance of Coach Adam Levine. In the years since, he's released four studio albums and even written a song for Celine Dion, "Ashes," which was featured on the Deadpool 2 soundtrack.
"If you know me, you know I love Kentucky," he wrote on Instagram. "My family is here. My home is here. My church is here. My life is here. I owe so much of who I am to this place. So to say I'm honored to represent KY on @americansongcontest is the understatement of the century."
Sisqó, Maryland
Instagram: @sisqo
Songs you may know: "Thong Song," "Incomplete," "We're Not Making Love No More"
Known for his signature platinum blonde hair, Sisqó first gained acclaim in the 1990s as a member of the chart-topping R&B group Dru Hill. The Baltimore native would go on to have his own breakout solo career, taking Y2K by storm with his now iconic "Thong Song." 
The Crystal Method, Nevada
Instagram: @thecrystalmethod
Songs you may know: "Born Too Slow," "Name of the Game," "Kinetic"
Though Scott Kirkland now represents The Crystal Method as a solo Artist, he co-founded the electronic band in in the early '90s alongside Ken Jordan. The two are said to have "pioneered the big beat genre," according to Music Radar. Their 1997 debut album, Vegas, went platinum, and their music has been featured on more than 100 video game, film, and TV soundtracks. 
Macy Gray, Ohio
Instagram: @macygray
Songs you may know: "I Try," "Sweet Baby," "Still"
With her telltale raspy timbre, Gray has one of the most unique voices of her time. Her 1999 single "I Try" won her a Grammy for Best Female Pop Vocal Performance (which is just one of her five Grammy nominations). She's released 10 studio albums total, and a small note for Bravo fans? You may recognize her from a few cameos onThe Real Housewives of Potomac as a dear friend of Karen Huger. She even sung at the Housewife's vow renewal in Season 6.
Allen Stone, Washington
Instagram: @allenstone
Songs you may know: "Consider Me," "Unaware," "Brown Eyed Lover"
The soul singer first gained national recognition—and comparisons to greats like Marvin Gaye and Prince—when his 2011 self-titled album rose to number two on iTunes' R&B and soul charts. In the years since, he's opened for Stevie Wonder and Al Green, and appeared on The Ellen DeGeneres Show, Conan, and American Idol. His fifth album, Apart, was released in 2021.
Reminder: American Song Contest premieres Monday, March 21 at 8 p.m. ET on NBC.