NBC Insider Exclusive
Create a free profile to get unlimited access to exclusive show news, updates, and more!
Sign Up For Free to View
All 55 Acts Advanced to the AGT 18 Live Shows
Find out who the America's Got Talent Judges picked to compete in the Lives during August 15's special episode.
After nine weeks of amazing and unforgettable auditions, the America's Got Talent 18 Judges — Simon Cowell, Heidi Klum, Howie Mandel, and Sofia Vergara – have officially picked the Top 55 Acts headed to the Live Shows. They were all revealed at the end of August 15's very special episode.
This means that for the next five weeks beginning on Tuesday, August 22 at 8/7c, 11 Acts will compete each week for a chance at advancing to the Finale. Fans will have a chance to vote for their favorite performer at the end of every episode, with the results being announced during Wednesday night episodes at 8/7c beginning on August 23. In the end just two Acts will advance to the Finale each week.
Look below to see if your favorite Act from the season has a chance at winning that $1 million grand prize.
RELATED: A Breakdown of How America's Got Talent Works
Who is in the Top 55 and advancing to the AGT 18 Lives?
You can find a full alphabetical list of every single Act (including the seven Golden Buzzers that were automatically advanced) that will compete in the America's Got Talent 2023 Live Shows, below. 
82nd Airborne Division All-American Chorus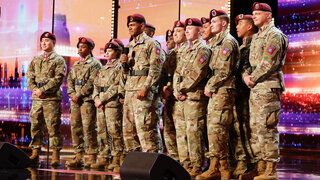 Act: Singing 
The 82nd Airborne Division All American Chorus are from North Carolina and "represent the 19,000 men and women that support and serve the Airborne Division." They sang "My Girl," originally made famous by The Temptations, and earned four "Yes" votes.
Adrian Stoica & Hurricane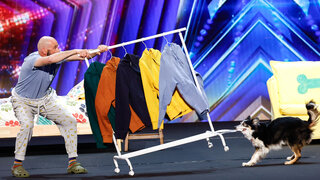 Act: Dog training
Stoica and his dog Hurricane came all the way from Italy for a charming performance, pulling off a series of tricks as Stoica acted out an engaging skit.
Ahren Belisle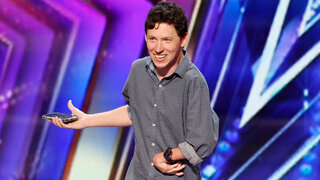 Act: Standup comedy
Despite being mute, Belisle delivered a side-splitting stand-up Act through a text-to-speech app, which had the Judges in stitches. "You were funny, making fun of yourself," Vergara told him. "Your energy, you're having such a good time out there. I hope that you are the one comedian that finally wins AGT."
Alfie Andrew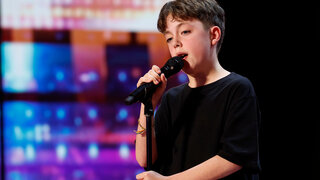 Act: Singing
Andrew, 12, stunned the crowd with his powerful cover of Lady Gaga's "Hold My Hand." "I want to buy your record already, right now," Vergara gushed after his mesmerizing performance. "I think you're going to be a rock star!"
Andrew Stanton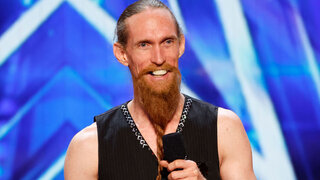 Act: Knife swallowing 
The danger Act had the crowd on the edges of their seats, and the Judges itching to advance him to the next round.
Anna DeGuzman
Act: Magic 
The 24-year-old magician confessed she was inspired by Season 13 winner Shin Lim and proudly acknowledged that she's "one of the few" women magicians to compete on the show. Her candor delighted the Judges when she confessed to nearly messing up her performance. 
"I thought I messed up, but everything is fine!" she said. "I honestly didn't think it was going to work at the end. So, I fooled myself."
Avantgardey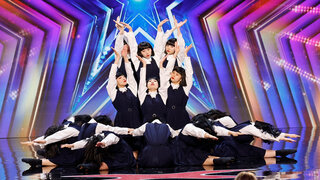 Act: Dance group
"That was genius," Cowell said of their quirky routine. "I'm really, really, really happy you've come all the way from Japan to here, so thank you." 
Barry Brewer Jr.