NBC Insider Exclusive
Create a free profile to get unlimited access to exclusive show news, updates, and more!
Sign Up For Free to View
Inside the Impressive Life and Career of Chicago Fire's Jesse Spencer
Spencer is a bonafide Chicago Fire fan favorite, and he's come a long way from his Aussie beginnings.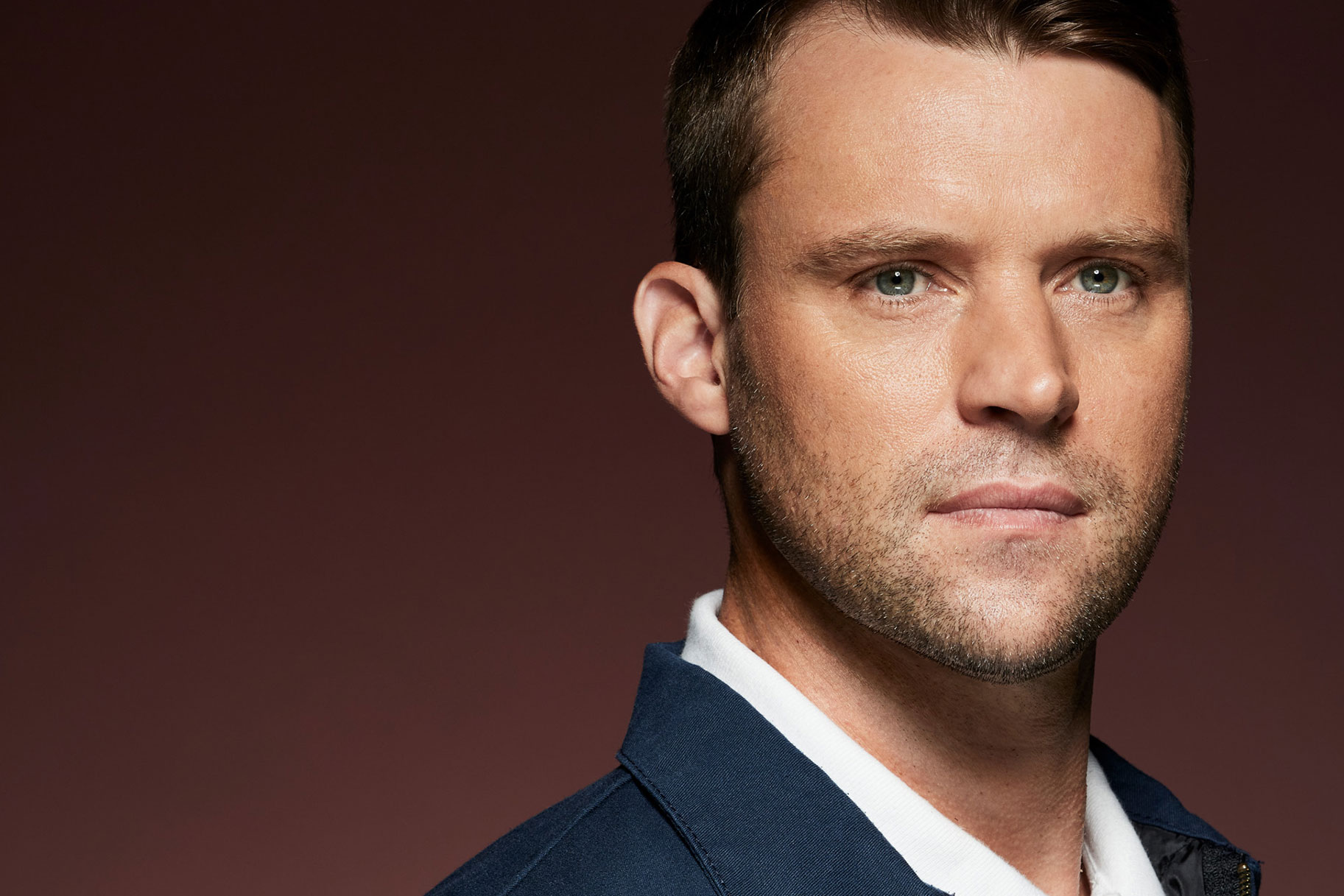 Chicago Fire fans will always hold a special place in their hearts for Matthew Casey, played by the talented Jesse Spencer. 
Spencer played Casey for 10 nail-biting seasons of Chicago Fire. He made us laugh, made us cry, and often had us on the edge of our seats with his sacrificial tendencies. Whether Casey was running into a burning building or falling in love, the character had a chokehold on Chi-Hards that lingers.
In honor of Spencer's One Chicago tenure, let's dive into the Australian actor and musician's illustrious career and life. 
Jesse Spencer, at a young age, gets his big break in the Australian soap opera Neighbours
1994-2000
Before Spencer was putting out fires stateside, he was an actor and performer in his native Australia. Spencer got his first major role in the soap opera Neighbours, where he played the teenager Billy Kennedy. Spencer auditioned for the role while still attending high school in 1994 and would star in the series until 2000. In honor of the show's 20th anniversary, Spencer reprised his role as Billy for an episode in 2005. And as Neighbours approaches its series finale, Spencer will return alongside numerous Aussie alums for the special occasion.
Jesse Spencer dives into some film roles with iconic actors
2000-2015
After flexing his acting chops in Neighbours, Spencer starred in various films. Some of Spencer's most notable film projects include Curse of the Talisman, Uptown Girls, Swimming Upstream, and Winning London alongside Mary Kate and Ashley Olsen. Spencer's most recent film role was as Nicholas Feinstein in The Girl Is in Trouble (2015).
Jesse Spencer stars as Dr. Robert Chase in House 
2004-2012
It turns out Spencer has a knack for playing life-saving characters. The role that effectively launched Spencer over the pond was ICU specialist-turned-surgeon Dr. Robert Chase in the medical drama House. Fun fact: The character Robert Chase was originally intended to be American, but after Spencer was cast, they made him an Englishman. Spencer starred as Chase in House for the series' entire run and was the second-most tenured member of Dr. House's staff.
Jesse Spencer becomes the violinist of Band From TV
2008-2016
Spencer has proven time and time again that he can act, but he's also quite a talented musician. Spencer was a member of the Australian Boys Choir from 1986 to 1992, playing the violin at a young age and later mastering the guitar, bass, mandolin, ukulele, and piano. Spencer would later flex his musical skills in Uptown Girls, when he starred as a musician and showed off his vocal talent. In 2008, he joined a cover band alongside his former House co-star Hugh Laurie in the group Band From TV. The band performed at various charity events, playing for Idol Gives Back and The Tonight Show With Jay Leno. Band From TV has been quiet in recent years, last releasing a Christmas EP in 2016.
Jesse Spencer becomes a member of Firehouse 51 in Chicago Fire
2012-2021
Matthew Casey was one of Chicago Fire's O.G.s, fearlessly tackling any crisis at the drop of a hat throughout his hundreds of episodes. Spencer made it all the way to the big 200th episode before exiting the series. 
In 2022, Spencer spoke with Us Weekly about leaving Chicago Fire. 
"I realized I've been doing TV for a long time. I added it up, and I think this year [2022] is my 18th year of network television... I called [showrunner] Derek [Haas] and broke him the news, said I thought it was time to leave the show, and he agreed that we should at least get Casey to 200 episodes," Spencer said. "It was a difficult decision because I've loved the show from the start, but there are other things that I would like to do in the future, and there's some family that I need to take care of, and 18 years is a long time."
Jesse Spencer's wife and kids
Speaking of family, Spencer has quite a joyful clan to call his own. He began dating neuroscientist Kali Woodruff Carr in 2014, and they tied the knot in June 2020. Spencer may have waved goodbye to the One Chicago universe, but he recently welcomed an extra special someone to the world. He and his wife had their first baby in April 2022. And amid all that excitement, Spencer became a U.S. citizen in November 2021! 
Watch Chicago Fire on NBC Wednesdays at 9/8c and the next day on Peacock.