NBC Insider Exclusive
Create a free profile to get unlimited access to exclusive show news, updates, and more!
Sign Up For Free to View
Aidan Bryant's First and Last AGT Performances Show How Far He's Come
"I've been working for this really hard, and I just feel like it really paid off this time," Bryant said following his AGT: All-Stars win.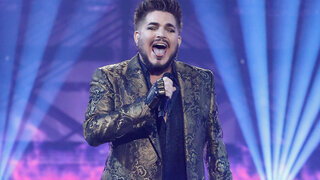 America's Got Talent: All-Stars has officially declared a winner, Aidan Bryant, who charmed the country and Judges with his astounding aerial Act that took the competition to new heights.
Bryant first stole the show in Season 16 of America's Got Talent, where the teenage aerialist revealed he is self-taught. Bryant's charm and jaw-dropping Act got him all the way to the finale, where it was a close race to the crown. Bryant ultimately earned second place behind the magician Dustin Tavella, but when he heard about AGT: All-Stars, he knew a second chance at victory was on the horizon.
And Bryant made the most out of the opportunity, with AGT Superfans voting him the champion. To celebrate, we're looking back at Bryant's first and last performances on the AGT stage to see how far the sky-high aerialist has come. 
Meet Aidan Bryant, Season 16's self-taught Act
We first met Bryant during his gravity-defying Season 16 Audition, where he stole the show with a breathtaking routine set to Zayde Wolf's cover of "Shout" by Tears for Fears. Bryant had the AGT Judges and crowd on the edge of their seats. His grace and fearlessness made a huge impression. 
The Audition earned Bryant a standing ovation from Judges Simon Cowell, Heidi Klum, Howie Mandel, and Sofia Vergara, spinning him to the next stage of the competition. With each passing performance, Bryant turned up the intensity until he made it all the way to the finale. But as Bryant stood on the stage for the results, he found out he fell just short of the win. 
"I watched Aidan's face when the winner [in Season 16] was announced, and I've never seen anyone look more gutted in my life," Cowell said. "And I remember going up to you afterwards and saying, 'I promise you this is not the end.' I think you're one of the most talented Contestants we've ever had."
Aidan Bryant: the first-ever AGT: All-Stars champion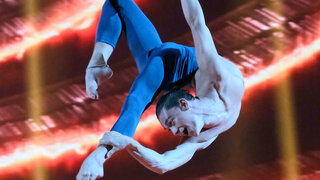 Everyone loves a comeback, and Bryant was one of the many beloved Acts that returned for AGT: All-Stars. In the two years Bryant had between seasons, he dedicated his time and effort to perfecting his craft. Once Bryant landed himself in AGT: All-Stars' Top 11, he realized his dream might come true.
"To be in the finals means that all my hard work since I was 14 years old, practicing in the backyard in the tree, has paid off," Bryant revealed to People. "When I came in second place on Season 16, I never dreamed that I would make it that far, but now I feel like this is my second chance to prove to the world that I have gone from an amateur to a professional aerialist."
Bryant did just that by bringing his A-game for his final Act, a dangerous routine that had the Judges waiting with bated breath. As Bryant took his final bow, the crowd went insane, and the Judges were left nearly speechless by the routine.
"I am literally searching for words right now," Cowell told him. "This is, like, one of those moments I remember as a kid when I used to watch the Olympics and one would outdo the other in the gymnast part of the Olympic Games. And the Judges at the end would just go, '10, 10, 10, 10, 10.' That's what it felt like to me."
"You combined such stunning danger and strength with such elegance and grace and contortion and dance," Mandel said. "I have never seen anything like that in aerialism before. You just set the bar, or the rope, or whatever that is."
And with that, Bryant secured his win and became the first-ever AGT: All-Stars champion. Following the finale, he told People, "It's crazy. I've been working for this really hard and I just feel like it really paid off this time and I got to show a lot more. I got to show a lot more dynamic skills that I haven't been able to, so I'm happy. It's a really big deal for me," Bryant explained. "The last time I was on, season 16, I didn't know what I was doing. I learned literally everything that you've seen in two years."
Watch AGT: All-Stars on NBC and Peacock.