NBC Insider Exclusive
Create a free profile to get unlimited access to exclusive show news, updates, and more!
Sign Up For Free to View
Never Forget Aidan Bryant's Gravity-Defying Aerial Performances on AGT
He's completely self-taught!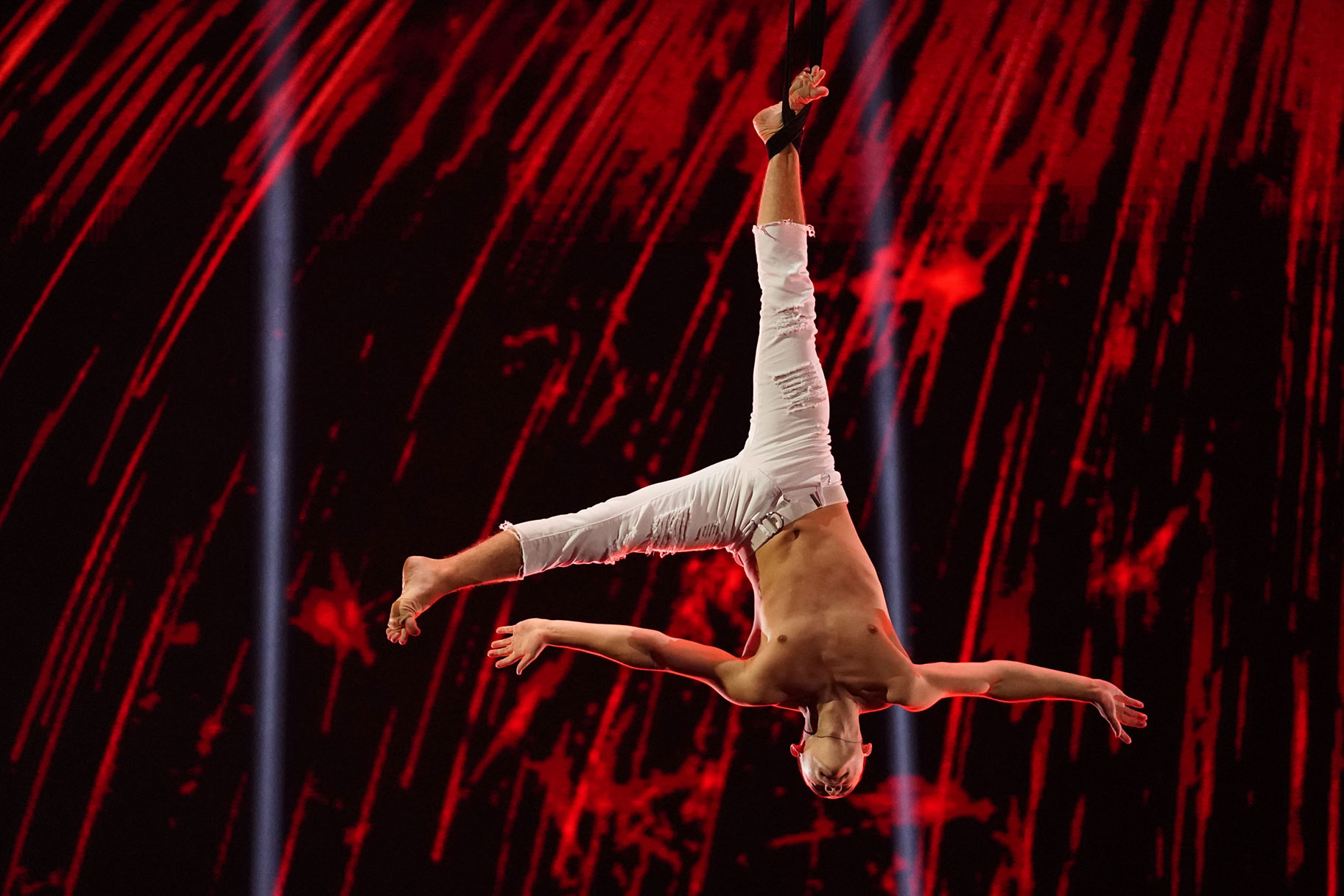 America's Got Talent has seen its fair share of jaw-dropping performances, but Aidan Bryant's AGT Season 16 run took the competition to the next level. Literally. The 16-year-old aerialist made his way to the AGT stage with only two years of experience, but he instantly impressed the Judges with his acrobatics. All four Judges moved the aerialist forward, who proceeded to have a thrilling AGT run.
Aidan Bryant's love for the aerial arts began at just 14 in his backyard with his grandmother's bed sheet and the most stable tree in sight. In under two years, the Virginia native taught himself the tricks of the aerialist trade, as well as mastering contortion, archery, and hand balancing. Aidan Bryant ended up finishing AGT Season 16 as the first runner-up, taking home a brand new car. 
Aidan Bryant's AGT performances were packed with some of the most amazing stunts in the show's history. Let's take a look back: 
Aidan Bryant's jaw-dropping AGT audition: 
With no previous dance or gymnastics experience, Aidan Bryant decided to take his act to the AGT stage. And what the Judges saw was nothing short of astounding. Inspired by some of the stunts performed by P!nk in concert, Bryant made the Judges hold their breath as he spun shockingly fast while soaring in the air to Zayde Wolf's cover of "Shout" by Tears for Fears. After making the audience scream in delight and earning a standing ovation from Judges Simon Cowell, Heidi Klum, and Sofia Vergara, all the Judges moved him forward. 
Aidan Bryant completes his most dangerous performance yet:
His performance in the Finals was set to Tommee Profitt's "Caught in the Fire," and it's obvious why he made that choice. 
Aidan Bryant raises the stakes: 
For his Semi-Finals performance, Bryant spun around on three conjoined hoops, and the result was dazzling. 
Aidan Bryant is a legend:
His song of choice for the Quarter-Finals was "I Am Legend" by Tommee Profitt, which was appropriate. 
An Olympic-level collaboration: 
You have to see this sky-high performance featuring Bryant, World Taekwondo, and Olympians MyKayla Skinner and Jordan Chiles to believe it. 
Season 17 of America's Got Talent premieres Tuesday, May 31 at 8 p.m. ET on NBC.