NBC Insider Exclusive
Create a free profile to get unlimited access to exclusive show news, updates, and more!
Sign Up For Free to View
The SVU Cast and Crew Gave Mariska Hargitay a Gift With a Sweet, Personal Meaning
The SVU set is Hargitay's second home, and she just received the sweetest present from the cast and crew.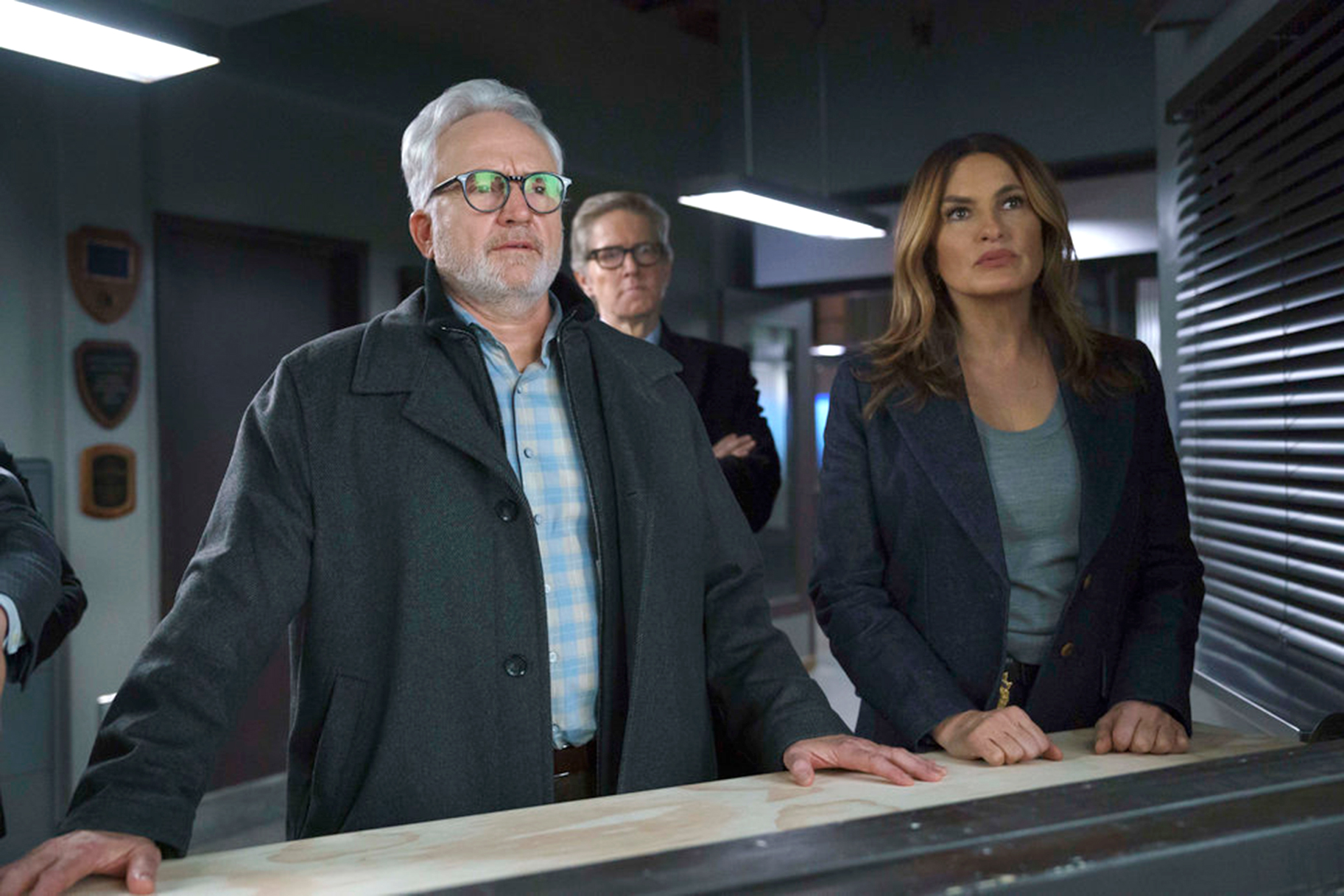 Filming for Law & Order: Special Victims Unit Season 24 has come to an end, and to celebrate, the cast and crew gave Mariska Hargitay the sweetest gift: a framed puzzle of a moon. 
On April 19, Hargitay took to Instagram to share a heartwarming picture of herself holding the gift alongside team SVU. As fans are aware, Hargitay recently directed a Season 24 episode titled "King of the Moon," so this present has a personal tie-in.
Hargitay is positively beaming in the pic, and so are her co-workers. It's clear they all love each other and have a blast making that SVU magic come together each week. 
"When you spend so much time at work, it really does become your second home. And such an important support system," Hargitay captioned the IG post. "Just wanted to shout out and thank these wonderful humans for surprising me with the most PERFECT wrap present to commemorate #KingOfTheMoon #PuzzlePerserverance #ToTheMoonAndBack #ILoveKB #ItTookAVillage #HardestPuzzleEver #SVU24 #TheyGotItDone #ImportantPieceOfThePuzzle #EveryPieceIsKey #puzzle #ThankYou."
"King of the Moon" is Hargitay's latest directorial labor of love, and predictably, it was a fantastic episode from start to end. She's actually directed seven episodes of SVU total. 
Ahead of "King of the Moon's" premiere, Hargitay talked to TODAY about her directing experience. "I have to say, I was so excited," she said. "And every time [I] direct, I have such reverence and respect for the role of directing, and I'm always terrified. And this time, because I hadn't directed in three years, it was so fun to see what I had learned just from being on set that long."
The episode guest-starred Bradley Whitford, something Hargitay was extremely grateful for.
"I got the good, good fortune and the blessing and the privilege and just the honor to work with Bradley Whitford, who is one of the greatest actors I've ever worked with, and then also Nancy Travis and my co-stars came to play in such a beautiful way," she told TODAY.
What a wonderful moment, and now Hargitay can remember it always with the SVU crew's incredible gift.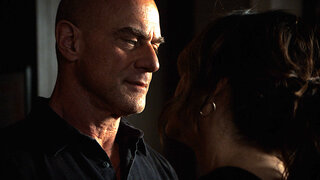 Watch Law & Order: Special Victims Unit Thursdays at 9/8c on NBC and the next day on Peacock.