NBC Insider Exclusive
Create a free profile to get unlimited access to exclusive show news, updates, and more!
Sign Up For Free to View
Putri Ariani Hit a Beautiful High Note During Her Elton John Cover in the AGT Final
Ariani sang 1974's "Don't Let the Sun Go Down on Me."
Putri Ariani's penultimate performance on America's Got Talent Season 18 was one for the books. 
For the Final, the singer chose to do a captivating rendition of "Don't Let the Sun go Down on Me" by Elton John. She started by riffing in an angelic tone, and when the chorus hit, her voice picked up in intensity in a way that will send chills down your spine. She then wrapped things up with some impressive high notes, earning a standing ovation from the Judges.
"You are one of those rare little diamonds we come across every few years who is naturally born to do this. And you've overcome so much in your life to hopefully fulfill your dream on this show. And boy, after that, do you deserve it," Judge Simon Cowell gushed after her performance. 
RELATED: Every Amazing Golden Buzzer Audition on AGT 18
What to know about Putri Ariani on AGT
Hailing from Indonesia, Ariani wowed the crowd by performing her original song "Loneliness." Cowell was so impressed that he decided to shake things up: He walked up onstage to speak to Ariani personally. 
His words prompted her to launch into an amazing rendition of "Sorry Seems to be the Hardest Word" by Elton John, earning her a Golden Buzzer from Cowell. 
For the Live Show on September 5, Ariani gorgeously sang "Still Haven't Found What I'm Looking For" by U2. Then, during the Finale, X-Factor Season 3 Winner and fellow Cowell favorite Leona Lewis joined her onstage for a breathtaking version of Snow Patrol's "Run." 
Ariani ended up finishing in fourth place for Season 18, with Adrian Stoica and Hurricane being crowned the winners. 
RELATED: Simon Cowell Reveals How His 8-Year-Old Son Eric Predicted This Year's AGT Winner
In a June interview with Daily Mail, Ariani opened up about a Judge who she particularly admires. "Simon [Cowell] is a very great producer and he always knows how to manage and how to make a big singer, and I really want to like that someday. He would be a big help for that dream to come true," she told the outlet. "I want to know how to become a superstar. I really want to go around the world."
Ariani has also been inspired by AGT from a very young age. "I watched AGT most of my life. I hoped that someday I could be a part of the show. That's been my dream. And for me, AGT is the door to the next level."
RELATED: Every Act That's Auditioned for AGT Season 18 So Far
She also talked about why she chose to go on the show in the first place. "I would be so very grateful and winning AGT is not about me, not just about me, but also about the world. How I can give my contributions and gifts to the world and how I can influence and inspire other people who have similar or the same conditions as me that still live in different countries. I want them to be brave, and to reach their dream and to do more and as much as I do."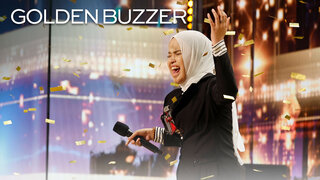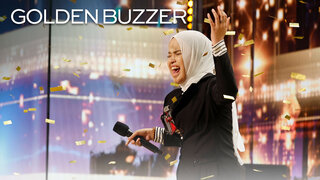 In addition, Ariani opened up about not letting being blind define her. "My biggest challenge is people look at me just as a blind person, not that I'm a musician, but when I'm singing, I feel like a silver star."