NBC Insider Exclusive
Create a free profile to get unlimited access to exclusive show news, updates, and more!
Sign Up For Free to View
A Quick Breakdown of Miguel's Storyline on This Is Us
The character, played by Jon Huertas, was Rebecca's rock.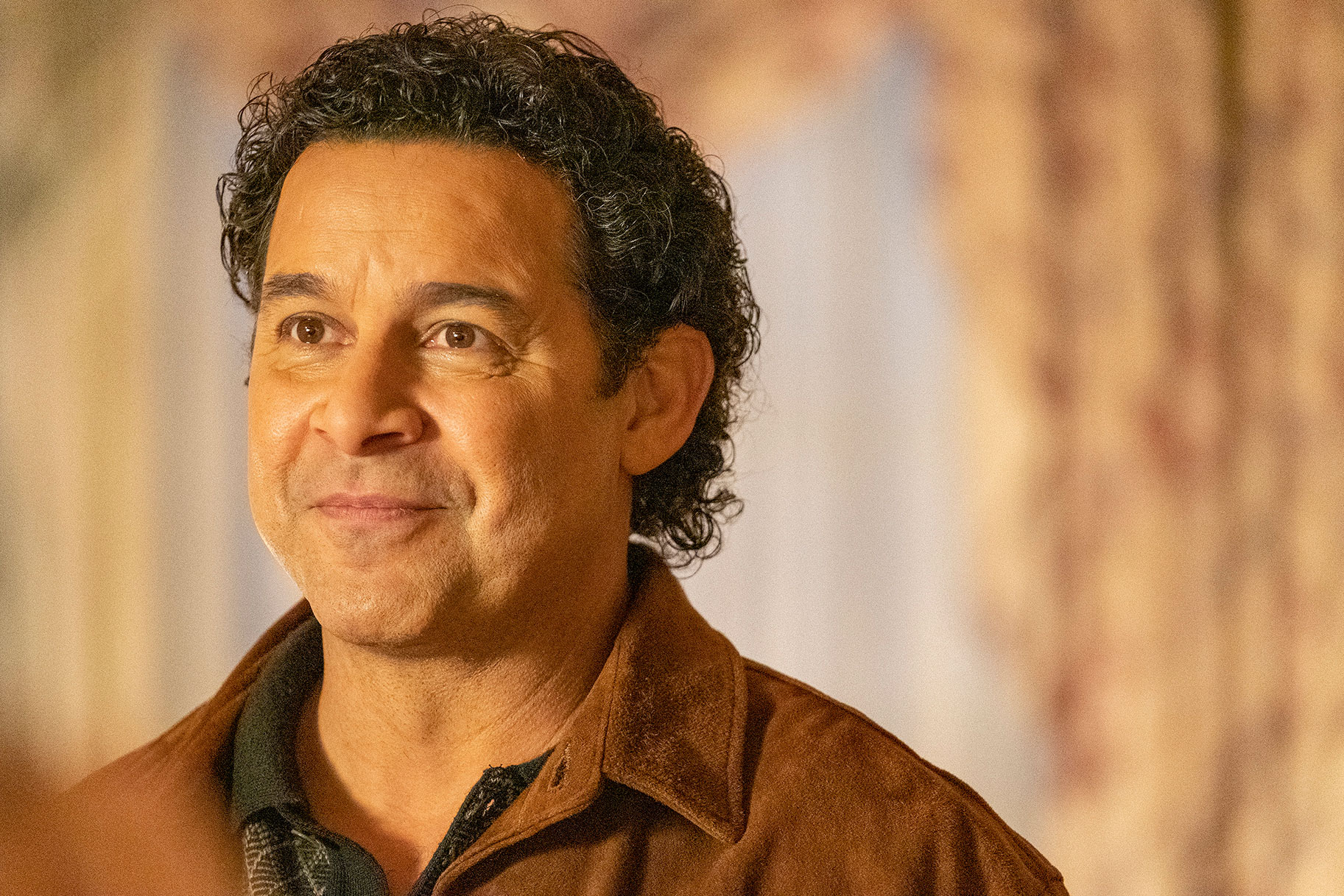 Miguel (Jon Huertas) played a very important role on This Is Us Season 6 up until his tragic passing in Episode 15. He was married to Rebecca (Mandy Moore) for years, but as her Alzheimer's progressed, he became more than just her husband. In fact, during the Thanksgiving episode, we heard Rebecca say Miguel would be the one making decisions on her behalf as her memory declines. (Now that he's passed, that responsibility goes to Kate, played by Chrissy Metz.) 
But we saw his caretaker role really take shape in Season 6. On Rebecca's illness, Huertas told NBC Insider, "It is 'gonna get worse, and it's 'gonna be very sad It's hard to see someone go from this—'cause me and Mandy are time-travelers [on this show]—vibrant woman with this amazing smile, great mother, a great wife to her husband, Jack. To see someone become this shell of who she was, it's very sad. I hope people are ready to see."  
Before we move forward, let's take a look back at Miguel's backstory on This Is Us. Remember, we first met the character as Jack's (Milo Ventimiglia) best friend, and it's been quite the journey from then to now. 
When did we first meet Miguel on This Is Us? 
Season 1, in the episode titled "The Big Three." Jack needs to buy a suit for a country-club date with Rebecca and her parents, so he goes to the store Miguel happens to work at. Miguel advises Jack to wear a blazer, not a suit, and when Jack can't afford it, Miguel tells him to just hide the tag and bring it back the next week. 
Was Miguel on This Is Us married before his relationship with Rebecca? 
Yes, he was married to Shelly (Wynn Everett), and together they had two children: Andy and Amber. But in Season 1, Episode 14 (titled "I Call Marriage"), Miguel and Shelly told Rebecca and Jack they were divorcing. Miguel told Jack he and Shelly stopped noticing each other and, eventually, their relationship became lifeless. "Not everyone is like you and Rebecca," Miguel said to Jack after Jack asked why the split was happening. 
Miguel has a strained relationship with his children, too. In Season 3, Episode 8 ("Six Thanksgivings"), Miguel and Rebecca, now together, go to Thanksgiving at Amber's house. But Andy snaps at the couple and criticizes Rebecca for "stealing" Miguel away from Shelly. To this day, Miguel doesn't speak often to his children. 
How did Miguel on This Is Us help the Pearsons after Jack's death? 
One of the biggest re-connections between Rebecca and Miguel happens in Season 3, Episode 14 ("The Graduates"). After watching a home video of herself and Jack, Rebecca starts sobbing and calls Miguel, who drives her to a grief support group. Miguel literally told Jack he would look after the Pearsons if something happened to him, and he kept that promise. Supporting Rebecca morphed into a genuine friendship which, as we know, turned into a romance. 
When did Rebecca and Miguel get together on This Is Us?
Rebecca realizes her feelings for Miguel in Season 6, Episode 7, which takes place some time around 2000. But Miguel drops the reveal that he's moving to Houston, devastating Rebecca. The two wouldn't connect until years later on Facebook, which is when their romantic relationship began. 
What is Miguel's situation now on This Is Us? 
He is now married to Rebecca, whose Alzheimer's is only intensifying. He's finally gained the love and respect of all the Big Three (Kevin took some time), and his main priority now is looking after Rebecca. In Season 6, Episode 15, it was revealed that Miguel passed away. 
This Is Us airs Tuesdays at 9 p.m. ET on NBC. Catch up now on NBC.com.