NBC Insider Exclusive
Create a free profile to get unlimited access to exclusive show news, updates, and more!
Sign Up For Free to View
See Every Actor Who's Played Kevin, Kate, and Randall on This Is Us Through the Years
Kevin, Kate, and Randall are the ultimate trio.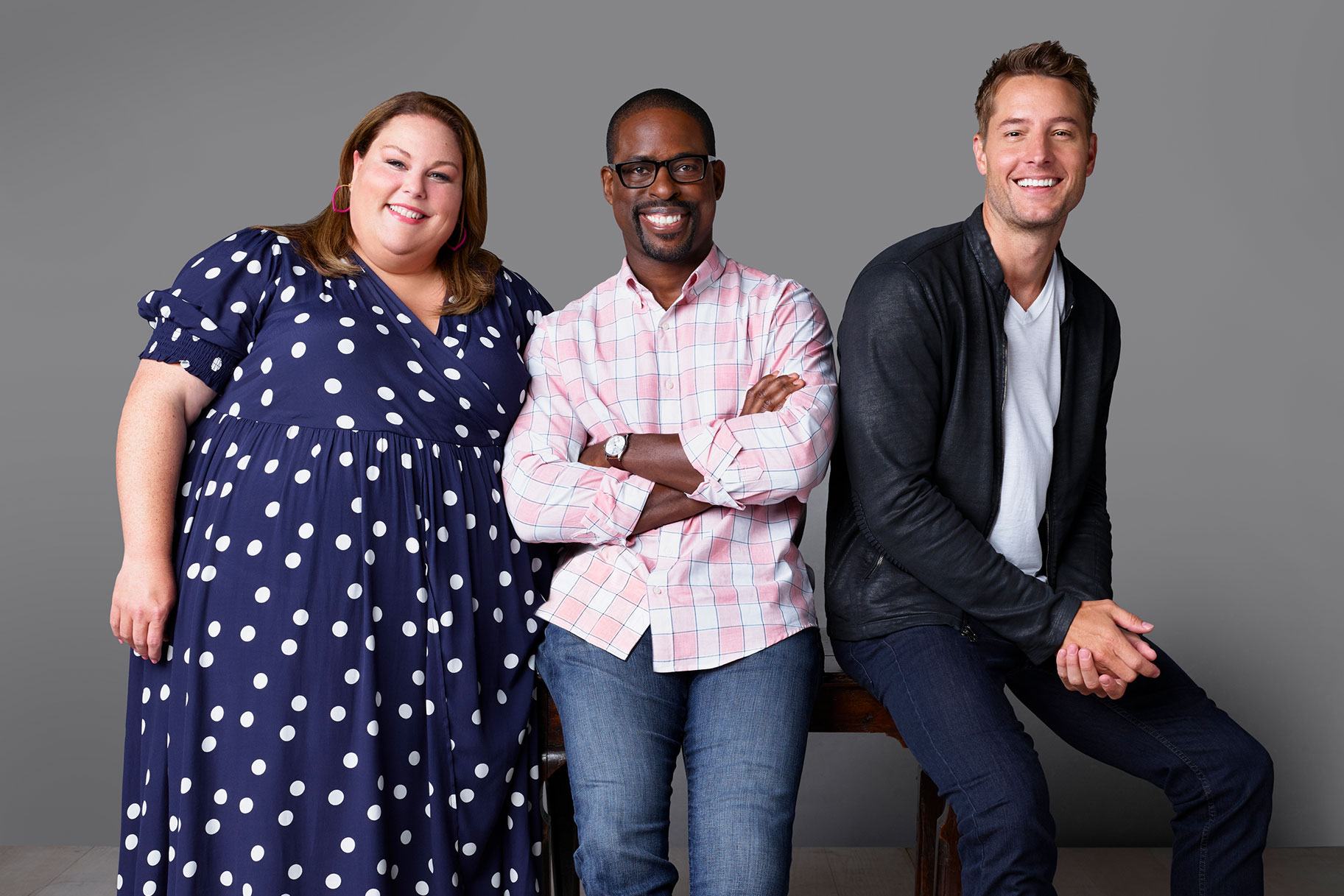 The actors behind the Big Three on This Is Us—Justin Hartley (Kevin), Chrissy Metz (Kate), and Sterling K. Brown (Randall)—have earned critical acclaim for their performances throughout the years. We've seen these actors tackle everything from addiction to anxiety, body image, and grief with incredible nuance and empathy. 
But of course, we wouldn't see the full scope of these characters' lives without the flashback scenes that have become This Is Us canon. Naturally, Hartley, Metz, and Brown sit these scenes out, and a group of stellar young actors step in their shoes. Below, we take a look at the young This Is Us actors who've brought the Big Three to life—throughout the decades the show covers, for the past six seasons.
Kevin Pearson
Kaz Womack
We first saw Womack as a toddler-aged Kevin Pearson in Season 4, and he's been playing him ever since, most recently in Season 6's heartbreaking episode, "Don't Let Me Keep You." 
Parker Bates
Bates was 9 years old when he was cast as the eldest Pearson in Season 1. Now 15 years old, Bates shares plenty of This Is Us behind-the-scenes content on his Instagram. 
Logan Shroyer
Shroyer has portrayed teen Kevin since Season 1, Episode 7 ("The Best Washing Machine in the World"). The 22-year-old actor revealed in a 2018 People interview that he earned the role after canceling a dentist appointment to make it to a last-minute audition. "I got a call in the afternoon. It was like, 'You booked it. You need to go to Beverly Hills right now. You need to make sure your hair looks '90s and you need to make sure you can get contacts fitted to match Justin Hartley's eyes,'" he said.
Kate Pearson
Isabella Rose Landau
Whenever the show takes us back to the early 1980s, it's Landau who portrays a young Kate Pearson. 
Mackenzie Hancsicsak
Hancsicsak was cast as young Kate in Season 1 and has remained in the role through the final season's flashback scenes. "She was believable as Kate, but what she also had is this joyousness about her," casting director Tiffany Little Canfield told The Hollywood Reporter. "We didn't want a child who was self-conscious about who she was. You wanted her to have, similar to Chrissy, that buoyancy, that wonderful inner life that even though she might be struggling with something, she is in essence a wonderful, delightful, bright person."
Hannah Zeile
Zeile's resemblance to Metz has wowed fans since Season 1. "Chrissy has always been an extremely uplifting, kind friend and role model," Zeile told Teen Vogue. "I'm very thankful that she has trusted me to make teenage Kate my own role. I have never intentionally tried to study her mannerisms; however, I'm always so captivated by her performances that I think I have subconsciously picked up a few things."
Randall Pearson
Ca'Ron Jaden Coleman
Rounding out the cast of Little Pearsons is Coleman, who's played young Randall since Season 4. 
Lonnie Chavis
Chavis has brought young Randall to life in series time jumps for six years, a.k.a the whole show. "Lonnie is a talented actor, and he just was the best actor for the job, frankly," Canfield told THR. "He's funny; he's incredibly heartwarming. We knew his character would have a lot of conflict, and he really just nailed all aspects of it."
Niles Fitch
Fitch completes the teen Big Three. Since Season 1 we've seen the 21-year-old, as Randall, overcome complicated relationships with his siblings and fall for his future wife, Beth, in the earliest days of their romance.
Says Canfield, "Niles was actually an actor we'd seen for something else and loved so much that we remembered saying, if a teenage Randall comes, we have to see him for it. We were like, we love him, we need to remember him." 
This Is Us airs Tuesdays at 9 p.m. ET on NBC.