NBC Insider Exclusive
Create a free profile to get unlimited access to exclusive show news, updates, and more!
Sign Up For Free to View
Actor Jon Huertas Says Rebecca's Alzheimer's Will Be 'Hard' to Watch
"To see someone become this shell of who she was, it's very sad," Huertas, who plays Miguel, tells NBC Insider.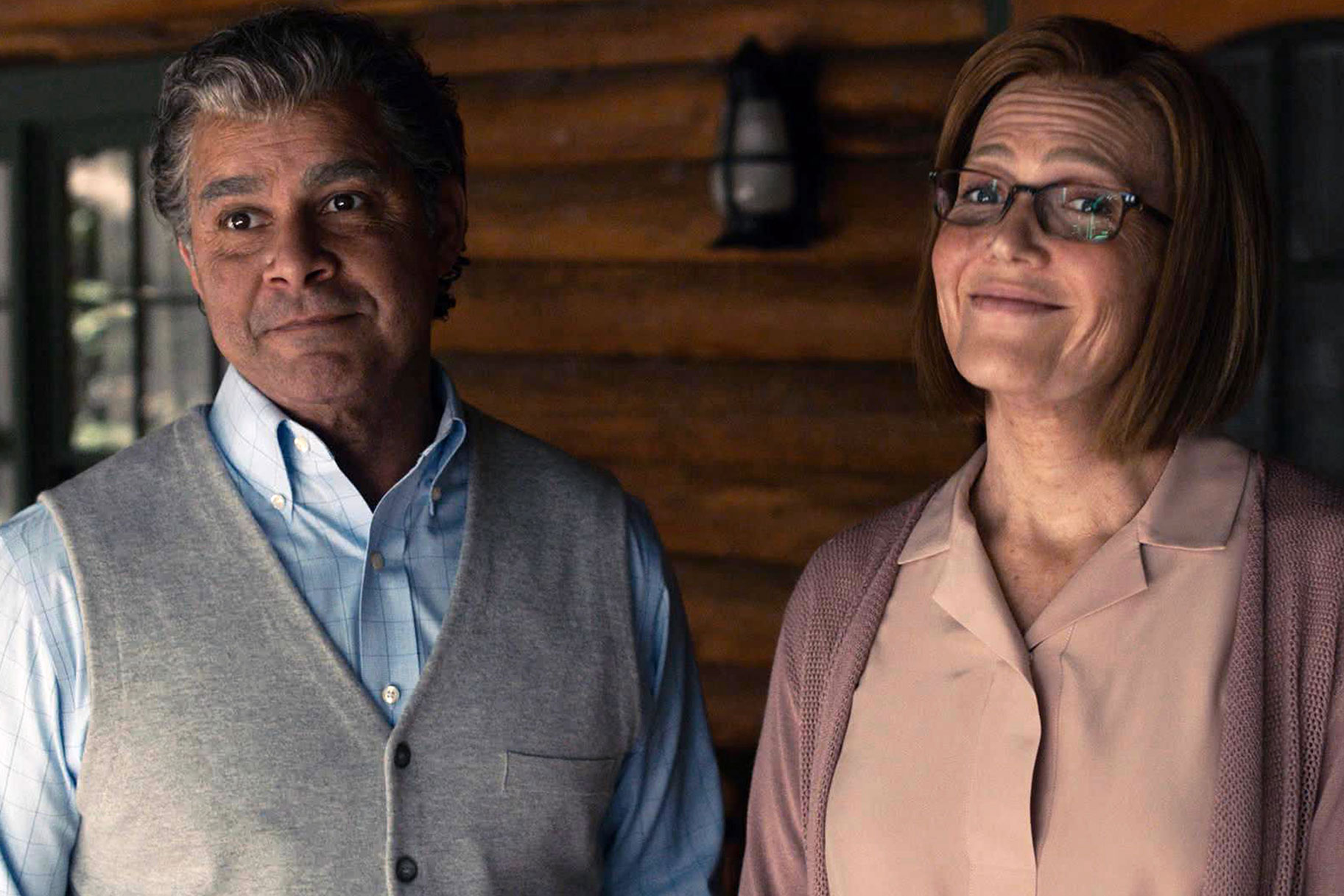 This Is Us has foreshadowed Rebecca's (Mandy Moore) death, but as we grow closer to the series finale, it's becoming real. Season 6, Episode 13 (titled "Day of the Wedding") was a whirlwind of emotions. On the one hand, it was happy, as viewers saw Kate (Chrissy Metz) and Phillip (Chris Geere) finally say, "I do." But on the other, it was sad, because Rebecca's Alzheimer's is only intensifying. We knew this was coming, but Episode 13 marked a turning point in the Pearson matriarch's health. Multiple times in the episode, she talked about Jack (Milo Ventimiglia) as if he were still alive. And at one point, she thought Kevin (Justin Hartley) was Jack. As Miguel (Jon Huertas) remarked to Randall (Sterling K. Brown) in a particularly emotional scene, "It is moving fast. It is moving so fast that I have whiplash." He didn't clarify what he meant by this, but it's clear: Rebecca's condition is rapidly getting worse, and he's scared. 
Huertas opened up about this to NBC Insider at PaleyFest in early April. "Mandy's amazing," he said. "She's always done her research in regards to what state [of Alzheimer's] Rebecca's in and how it affects her and how her body would be, her mental state, her emotional state. Everything is so affected with Alzheimer's. It is 'gonna get worse, and it's 'gonna be very sad. It's hard to see someone go from this—'cause me and Mandy are time-travelers [on this show]—vibrant woman with this amazing smile, great mother, a great wife to her husband, Jack. To see someone become this shell of who she was, it's very sad. I hope people are ready to see." 
This sentiment was echoed by This Is Us writer Kay Oyegun in an earlier NBC Insider interview. 
"As we sort of move into our back half of the season, it's going to get bad,"  she said. "Objectively, unapologetically, it's going to get bad. Point blank, period. This is a disease that kills many people, ruins many families. So getting a chance to give everything you have while you can is a mercy and a gift that people rarely get. So it was important to [showrunner] Dan Fogelman and to us as writers to show that and give that. Because the minute the light bulb goes out, there is no coming back from it."
This Is Us airs Tuesdays at 9 p.m. ET on NBC. Catch up now on NBC.com.