NBC Insider Exclusive
Create a free profile to get unlimited access to exclusive show news, updates, and more!
Sign Up For Free to View
The Saddest Deaths in This Is Us History
A look back at the This Is Us characters we've grieved over the years.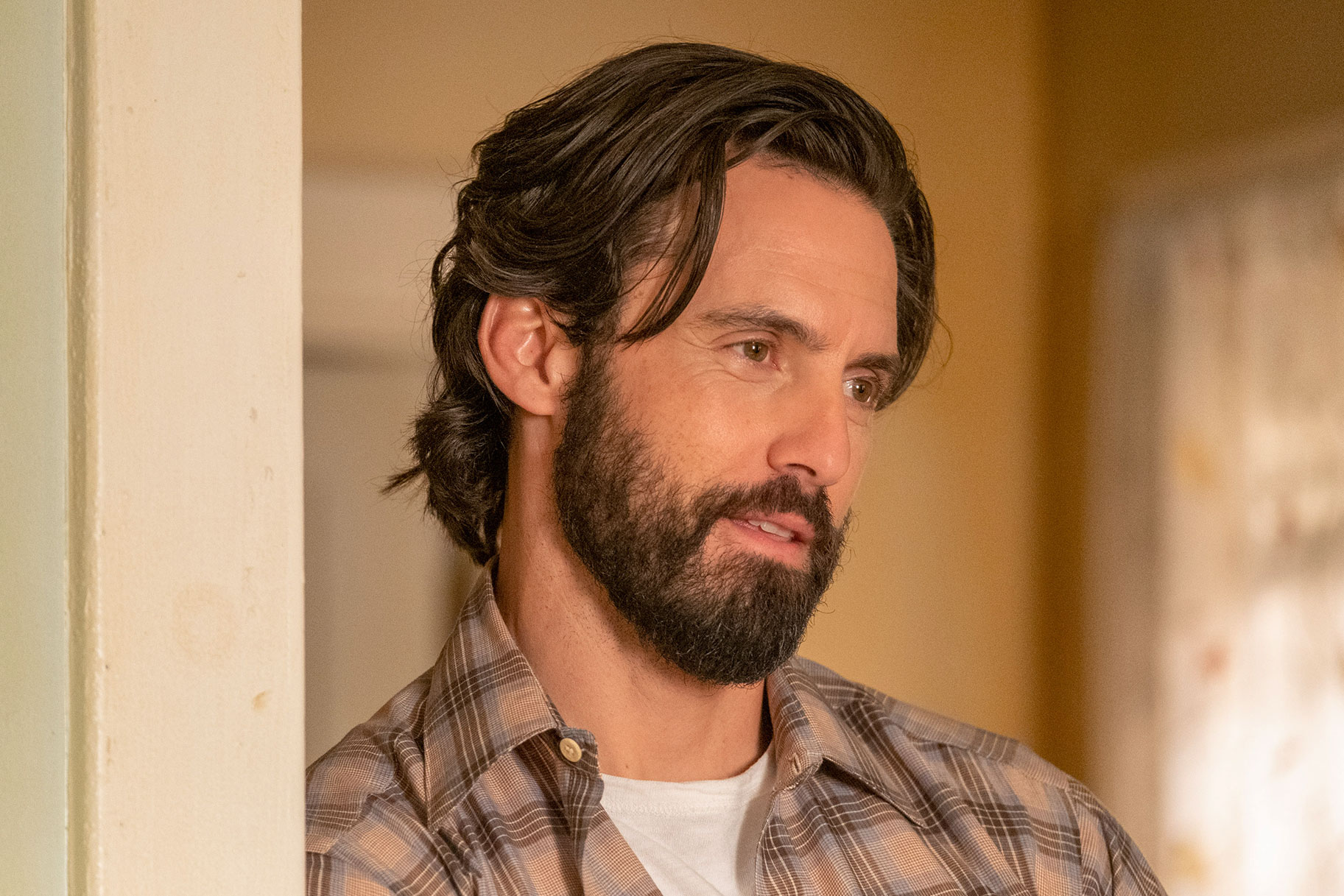 Throughout its six seasons, This Is Us has given us a fair share of epic love stories (Kevin and Sophie, R&B), but it also knows how to dish out heartbreak.
We were reminded of this yet again at the devastating close of Season 6, Episode 15 when it was revealed that Miguel (Jon Huertas) died. Huertas told EW that he's known about Miguel's fate since Season 3. "I loved how they told the story, how they brought Miguel's conclusion around," the actor said. "I just thought it was done so well. And at the perfect time."
And in Season 6, Episode 17—after two years of build-up—the Pearsons finally said goodbye to their matriarch. In the heart-wrenching "The Train," Rebecca (Mandy Moore) succumbed to her years-long battle with Alzheimer's, as fans saw her take a train ride to the afterlife, eventually reuniting with Jack (Milo Ventimiglia). 
Miguel and Rebecca now join a small but beloved group of This Is Us characters we've grieved over the years. Below, a look back at those who may be lost but never forgotten. 
Jack
Fans knew since Season 1 that the Pearson patriarch died, but it wasn't until Season 2's infamous 14th episode, titled "Super Bowl Sunday," that we found out exactly how he lost his life.
It all began with a house fire started by the family's broken slow-cooker. In the middle of the night Jack awoke to the smell of smoke and discovered their home was in flames. He successfully saved Rebecca and the Big Three but returned to the house to rescue the family dog. All seemed well at first: Rebecca went to the hospital with Jack because he needed treatment for his burns, but nothing appeared too serious. However, it's here that Jack succumbed to cardiac arrest, triggered by smoke inhalation. 
"It was nothing but applause for [showrunner] Dan Fogelman," Ventimiglia told Entertainment Weekly about his thoughts on the episode. "He is never one to give us an obvious answer, but he's also never one to make it so complicated that we can't understand it or process it or accept it. His creation of these moments is so beautiful—they're perfect. They really are perfect."
William
In a central Season 1 storyline, we see Randall (Sterling K. Brown) reunite with his biological father, William (Ron Cephas Jones). But not long after the two find one another, it's revealed William's been diagnosed with stomach cancer. With Randall by his side, we see William succumb to the disease in Episode 16's "Memphis," following a heartbreaking (but cathartic) road trip between father and son.
"It was an open-mouth moment [when I read the script]," Ron Cephas Jones told Glamour about "Memphis." "Like, 'I can't believe what I'm reading.' Me, Sterling, and Susan [Kelechi Watson]—I remember us walking out of the building after the table read, and one of us was waiting for the other to confirm what we just read. We were almost like, 'There's something special here, and I'm not sure if it's real or not.' It was this moment of frightening horror and extreme excitement all in one."
Beth's Dad
In Season 3's episode titled "Our Little Island Girl," teen Beth's parents tell her that her father, Abe, has lung cancer. He was always the most supportive of Beth's dance career, so even in the years after he dies, fans see the impact his faith has on adult Beth.
Jack's Mom
Season 6's heartbreaking episode titled "Don't Let Me Keep You" uses a series of flashback scenes to show Jack grappling with the death of his mother, Marilyn, who died of an aneurysm. He travels to Ohio (without Rebecca and the Big Three) to attend her funeral and learn more about the woman he had a friendly but distant relationship with.
Miguel
The circumstances surrounding his death were crushing. Miguel was determined to take care of Rebecca (Mandy Moore) as her Alzheimer's disease worsened. "I made a vow," he said in Season 6 Episode 15. "I have failed at everything else in my life. I am not leaving her side." But with his own declining health, the Big Three convinced him that he also needed to be taken care of. He agreed, but he died before Rebecca, leaving her alone with the Big Three in charge of her medical decisions—Kate (Chrissy Metz), specifically. 
Though we sadly know what's in store for him in the future, Huertas hinted to EW that we may not have seen the last of Miguel. "I can't give out any spoilers," he said. "But it's This Is Us. People die on This Is Us, but nobody dies on This Is Us, if you know what I mean."
Rebecca
During Season 6, Episode 17, we see the Pearson family gather at Kevin's house to say their farewells to Rebecca. As we watch their emotional goodbyes, fans also get a look into Rebecca's mind as she makes her journey to the afterlife—on a train. The matriarch—led by William (Ron Cephas Jones)—reunites with many significant people from her life, including Miguel and Dr. K. Rebecca holds on until Kate (who's flying in from London) is there. It's when her daughter arrives at her bedside that Rebecca finally lets go and rests next to Jack.
"I always had in my mind that Rebecca was going to pass at the end of our penultimate episode," show creator Dan Fogelman told People. "And I knew that we would potentially be revisiting a family and the child who survived on the night of Jack's death. I just wasn't sure about what the device would be in terms of how we would show Rebecca's mind's eye and crossing over."
Fogelman explained that it was an executive producer that came up with the idea of a train symbolizing Rebecca's life.
"One of our executive producers and writers who's been with me since the beginning, K.J. Steinberg, said, 'I have a crazy idea. What if that's the device you've been searching for, the train? And as we walk through the train, this thing she romanticized as a child, we're kind of walking her to the last car on the train,'" he said. "I immediately jumped up, and I said, 'That's it. That's what we're doing.'"
The series finale of This Is Us airs Tuesday, May 24 at 9 p.m. ET on NBC.