NBC Insider Exclusive
Create a free profile to get unlimited access to exclusive show news, updates, and more!
Sign Up For Free to View
Everything to Know About Law & Order: Organized Crime Season 3
There's so much more to come from Detective Elliot Stabler.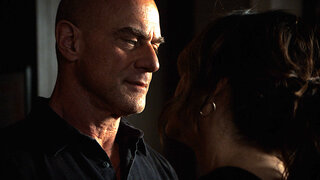 Law & Order: Organized Crime Season 3, starring Detective Elliot Stabler (Christopher Meloni), has been a wild ride. 
The latest installment of the Law & Order franchise has been a nail-biting watch from the get-go. We've seen the Organized Crime Control Bureau in some high-stakes scenarios in Season 3, leaving many fans on the edge of their seats.
The OCCB has dismantled many criminal networks in Season 3, including the infamous Silas crime family, the horrific Robinhood gang, and multiple corrupt government officials. Read, below, some of the highlights from the season. 
The OCCB got a bit of an expansion in Season 3 of OC with newcomers Detectives Bobby Reyes (Rick Gonzalez) and Detective Jamie Whelan (Brent Antonello). Both men proved themselves incredibly capable, contributing in different yet equally important ways to the department. Like his mentor Stabler, Whelan was incredibly dedicated to seeing justice served and tackles every crisis fearlessly. Meanwhile, Reyes has become the OCCB's "Invisible Man" for his impressive ability to slip into virtually any undercover persona. Whelan was tragically killed in the Season 3 finale, but his sacrifice and dedication will never be forgotten. The consequences of Whelan's devastating death will likely reverberate into Season 4 of Law & Order: OC, coming 2024. 
Stabler connected with his mother, "Mama Bernie" Stabler
Law & Order: OC fans always love a visit from Mama Bernie (Ellen Burstyn), as did Stabler when he connected with her recently. During this reunion, Stabler realized Bernie's Alzheimer's is worsening, which is unfortunate news. He tenderly explained that it would be best for them to start looking at retirement homes together, and Bernie took the news well.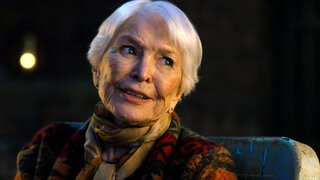 Rollins returned to help Stabler and the OCCB
Amanda Rollins (Kelli Giddish) surprised the SVU after telling Captain Olivia Benson (Mariska Hargitay) she was leaving the squad to become a professor. That said, she returned to Law & Order screens for the May 11 SVU/OC crossover event to weigh in on a revenge-for-hire crime ring.
Rollins' return was made all the more exciting when fans found out she is pregnant. Yes, Rollins and ADA Sonny Carisi (Peter Scanavino) are expecting a baby, continuing their swoon-worthy SVU love story. 
Stabler was haunted by some inner demons…literally
Stabler looked like he saw a ghost by the end of Season 3, Episode 20 ("The Pareto Principle"), and that was because he actually did. While working on a case, Stabler saw the ghostly image of his late wife, Kathy, who of course, isn't alive because she was tragically murdered years ago. It was a halting moment for Stabler and Law & Order fans alike, and it indicated that maybe Stabler hasn't processed the death of his wife as much as he thought he did. Since the jarring sighting, Stabler has started wearing his wedding ring again, so many fans are wondering where his head is at. Benson also voiced some concern over the development, leading us into…
Benson and Stabler have reforged their relationship
Bensler fans have been having the time of their lives during Season 24 of SVU and Season 3 of OC because the two former partners have finally started to take a closer look at their relationship. To say Benson and Stabler have a complicated dynamic is a decades-old understatement. Stabler has opened up about his relationship with Benson multiple times, speaking in therapy about the fear of losing Benson's friendship and, at one point, alluding to the idea of being in love with someone (that fans can only imagine would be Benson). 
Stabler and Benson's relationship entered uncharted territory after he tried to kiss her in SVU after admitting how much he cares for her. But Benson turned away at the last moment. 
Stabler gave Benson some big news in the Season 3 finale
Whelan's death weighed heavily on Stabler, reminding him of life's fragility. With that in mind, he pays Benson a visit at the end of the Season 3 finale. Stabler has done some mighty reflecting lately, maturing and evolving into a more communicative friend and colleague. Stabler proved this growth after giving Benson a gift as a reminder to be happy while he's away. Yes, that's right: Stabler is on a new case, causing him to be out of town for a little while.