NBC Insider Exclusive
Create a free profile to get unlimited access to exclusive show news, updates, and more!
Sign Up For Free to View
Chris Meloni Reunited With His OC Mama, Ellen Burstyn—And Fans Are Excited
Law & Order: Organized Crime fans are always thrilled when Stabler gets a visit from Burstyn as Bernadette Stabler.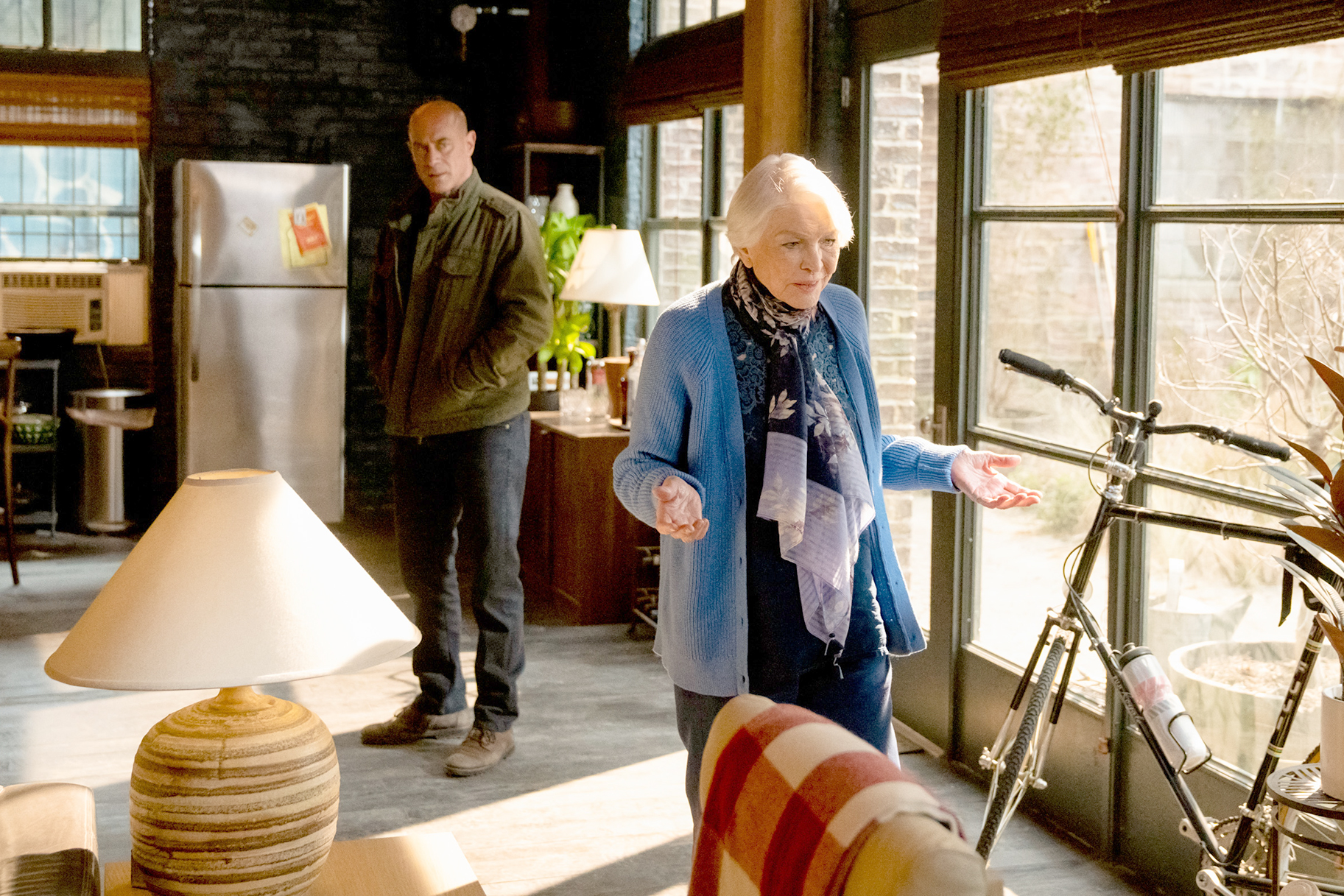 Law & Order: Organized Crime fans are getting pumped because Christopher Meloni has reunited with his on-screen mother, Ellen Burstyn. 
Burstyn is a beloved Law & Order guest star, appearing as Stabler's mother, Bernadette, in Special Victims Unit and Organized Crime. Burstyn is a legendary actor; outside of her Law & Order mainstay, she has starred in films like The Exorcist, Requiem for a Dream, and Divine Secrets of the Ya-Ya Sisterhood. Bernadette and Stabler's tumultuous yet touching relationship has been a captivating point of interest for many seasons. 
Any scene between the mother-son duo is a dynamic moment for Stabler fans. Meloni created quite a viral shockwave on March 19 after he shared an exciting post: a selfie with himself and Burstyn on the set of Organized Crime! (See the photo here.)
Meloni's former SVU co-star Mariska Hargitay showed the pic some love, commenting: "Love these faces." @dickwolfentertainment was also keen to comment, "The best mother-son duo 😍."
Aside from the cast and crew showing their love for the reunion, dozens of Law & Order fans flooded the comment feed celebrating "Mama Bernie" being back in Stabler's arms. 
So does this mean Stabler's mom will be making an Organized Crime appearance soon? It sure does! 
Burstyn guest stars in Season 3 of Organized Crime for an episode titled "A Diplomatic Solution," which airs Thursday, April 27 on NBC. The nail-biting plot synopsis reads: "The team scrambles to find the group responsible for an assassination attempt on a UN diplomat. Whelan and Reyes find a key clue in the depths of the city's tunnel system. Stabler struggles to balance the investigation with his mother's increasing need for support." It seems like the mother-son reunion may be a stressful one in Burstyn's latest pop-in!
Burstyn first appeared as Bernadette Stabler in Season 10 of SVU ("Swing"). Stabler rarely opens up about his childhood or personal trauma, and we learn a bit about why after Benson met his mother. When Stabler was a young child, he was forced to cover up his mother's car accident caused by her undiagnosed mental illness. Stabler was injured but still felt the need to protect his mother, and it led the pair to have a complicated relationship. The SVU episode is an emotional gauntlet and earned Burstyn the 2009 Primetime Emmy for Outstanding Guest Actress.
But Stabler has matured a lot throughout his Organized Crime tenure, and his mother has since become one of his most trusted loved ones. Bernie and Stabler prove that with love, change is always possible, and the relationship continues to evolve to new heights. Law & Order: OC fans can't wait to see what Burstyn cooks up for us next!
Watch Law & Order: Organized Crime on NBC Thursdays at 10/9c and the next day on Peacock.