NBC Insider Exclusive
Create a free profile to get unlimited access to exclusive show news, updates, and more!
Sign Up For Free to View
Mariska Hargitay Reveals the Moment She Knew Chris Meloni Would Play Stabler
You'll love the story of how Benson and Stabler first met.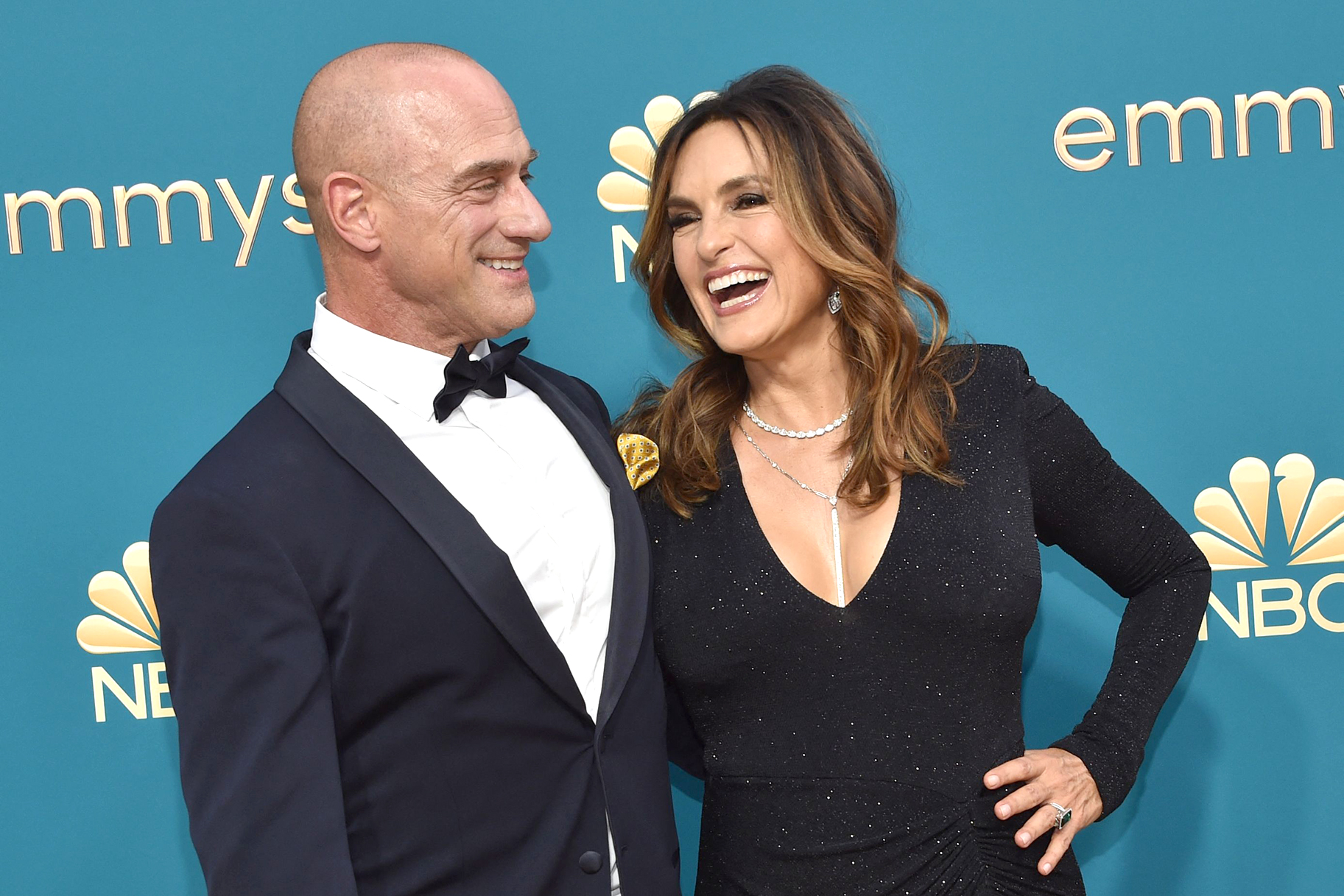 Mariska Harigtay (Olivia Benson) and Chris Meloni (Elliot Stabler) have been known for their unmatched on Law & Order: Special Victims Unit since the late 90s. And according to series creator Dick Wolf, it was always Hargitay and Meloni from the beginning.
At a recent PaleyFest panel discussion, according to Looper, Wolf confessed he didn't audition any more actors to play Stabler following Hargitay and Meloni's chemistry read because of the two's undeniable connection. Hargitay was on the same page.
"There was an explosion that happened," she said. Wolf agreed. "There are some times you just know," he said. "And you've got to be really stupid not to act on a group think. There was no question."
However, Hargitay revealed that during callbacks for the show many moons ago, she pulled a blunder that they both still remember to this day. She originally thought she was going to be reading with actor John Slattery (Mad Men, Ant Man), who was also supposed to audition for the role of Stabler at the time. She accidentally referred to Meloni by that name during their first encounter. 
This mistake is something that the two have a good sense of humor about, and things have clearly worked out for both actors since that day. When Hargitay and Meloni were both guests together on Late Night With Seth Meyers in 2022, they were asked if they were nervous for their original audition. 
"You never think after being a struggling actor for so long that any show is going to go," Harigtay responded, reference's the show's legacy 20 plus years run. "But this was a unique audition for us because when we met, there was a certain chemistry, so I actually wasn't nervous at the audition, but you never think what happened would happen. You can't dream it, quite frankly" she added.
The two then promptly got up from their seats to recreate the funny moment where they saw each other again during auditions.  
"So I open the door to the audition, and I go like this..." Meloni said, miming out the movements. 
"Slattery!" Hargitay exclaimed, running towards him eagerly.
"Meloni!" he corrected her, matching her enthusiastic tone.  
The two then embraced, and the rest is history. As for Slattery, he'd go on to guest star in the series as two different characters on Law & Order in Season 8 and Season 10 respectively.
In an interview with TODAY, Harigtay talked about the natural dynamic that comes with acting alongside Meloni after all these years. 
"Listen, the gift of acting with Chris is that because we work together so much and for so long, everything was earned," she said. "And therefore it was kind of effortless, in that we had been working together and we've been through so much together. So all because he's such a brilliant actor, all I have to do is look at his eyes, and I'm sort of immediately there."
 "He's such an incredible truth-teller," she added. "But those were fun days, those were such joyful and creative fun times. Safe and challenging and everything you want your job and acting to be."
Watch Law & Order: SVU on NBC Thursdays at 9/8c and next day on Peacock.