NBC Insider Exclusive
Create a free profile to get unlimited access to exclusive show news, updates, and more!
Sign Up For Free to View
Ice T Says He's Only Taught Mariska Hargitay One Thing—But It's Important
"We keep each other sane," Ice T told People. Watch Law & Order: SVU on NBC.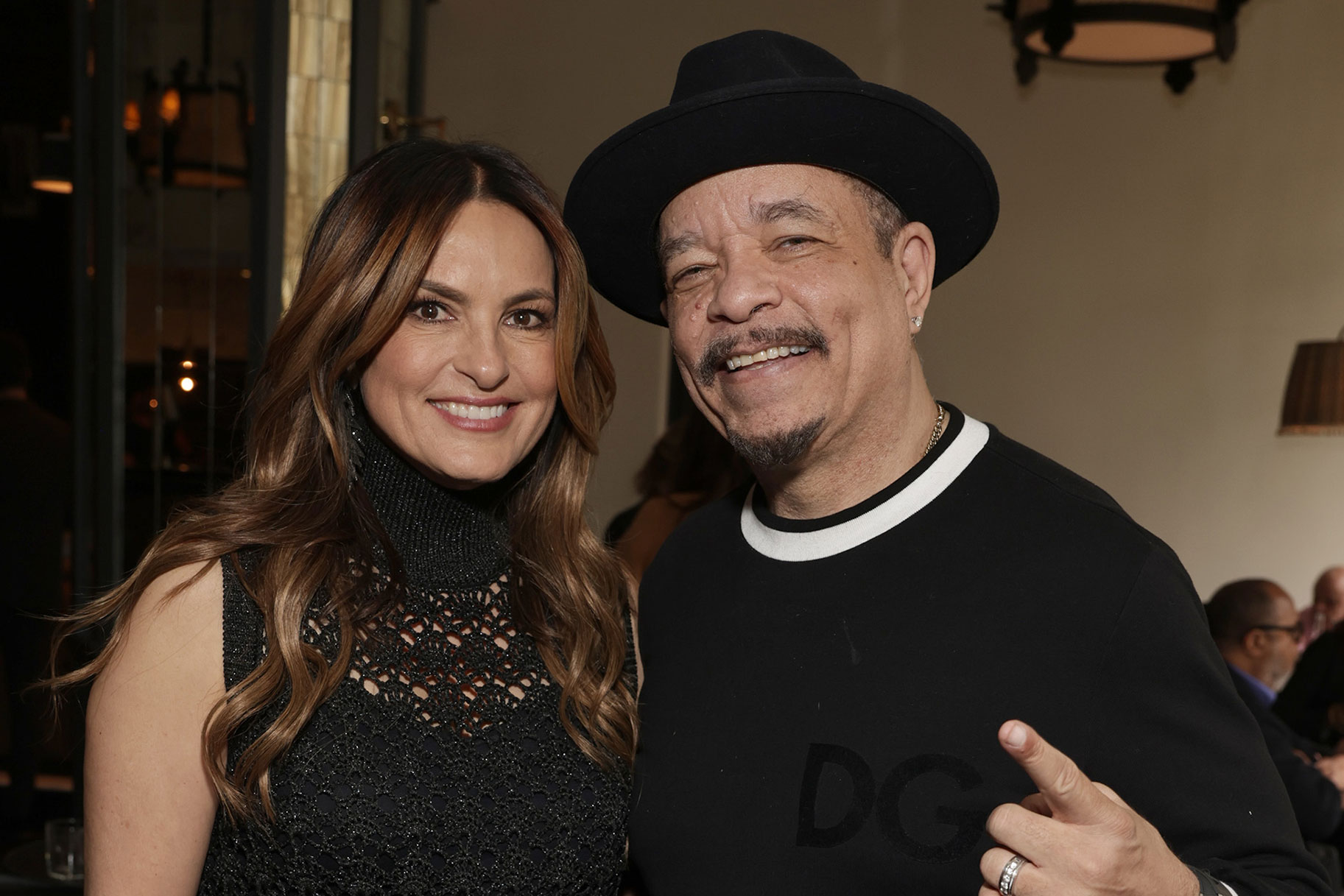 Law & Order: Special Victims Unit stars Mariska Hargitay and Ice T have a beautiful friendship. In a recent interview with People, Ice T opened up about the lessons they've taught each other.
"I taught Mariska one thing," Ice T told the outlet. "I learned that you have to learn how to say no sometimes."
"Mariska's a very giving person and it can make you sick worrying about other people and not taking care of yourself," he continued, offering his valuable advice. "I believe that a lot of times people need to use that word 'no.' We keep each other sane."
We got another glimpse of their close, longtime bond when Hargitay proudly gave a speech honoring Ice T's Hollywood Walk of Fame induction.
"I want to tell you that it is so profoundly right that your name is now here, forever commemorated in this place. Because there is something else that I hold sacred, and that is friendship. Your achievements and your artistry and your whole verbal judo, your whole story, runs so deep," Hargitay said. "It runs deep particularly here in L.A. and it runs deep around the world. You're a rapper and an actor and an Artist, and at a time when people overuse words without thinking and wearing out the meanings, you are indeed the real O.G."
"You have lived a story that has shaped how you look at the world. A story that would have hardened many people beyond recognition, but instead, it filled you with humanity, with humility, with grace, and with oh so much wisdom," she continued. "You are a devoted husband and a proud, proud, proud father, and you are taking your place here for all those reasons and for so many more. But to me, Ice, the reason that you're here and the reason that you have fame in my heart is because you are the O.G. of Friendship."
"You tell the truth, you keep it real, you usually introduce it with, 'So, here's what's up!' You laugh with me every day, we laugh so hard at things that we shouldn't laugh at. You grieve with me during times of sorrow, and you keep things, you keep everything, in perspective. You break it down, and you have been by my side working, learning, living, growing," she added. "And you've never failed me once and you're so deeply gracious and so profoundly grateful. And as Dick [Wolf] said, in 22 1/2 years, I have never, ever, ever heard Ice complain."
Watch Law & Order: SVU on NBC Thursdays at 9/8c and next day on Peacock.