NBC Insider Exclusive
Create a free profile to get unlimited access to exclusive show news, updates, and more!
Sign Up For Free to View
Howie Mandel Is Nearly Unrecognizable In These Pics of Him with Various Hairdos
The comedian was sporting some rockstar-worthy hair decades prior to his AGT days — and in a more recent tease.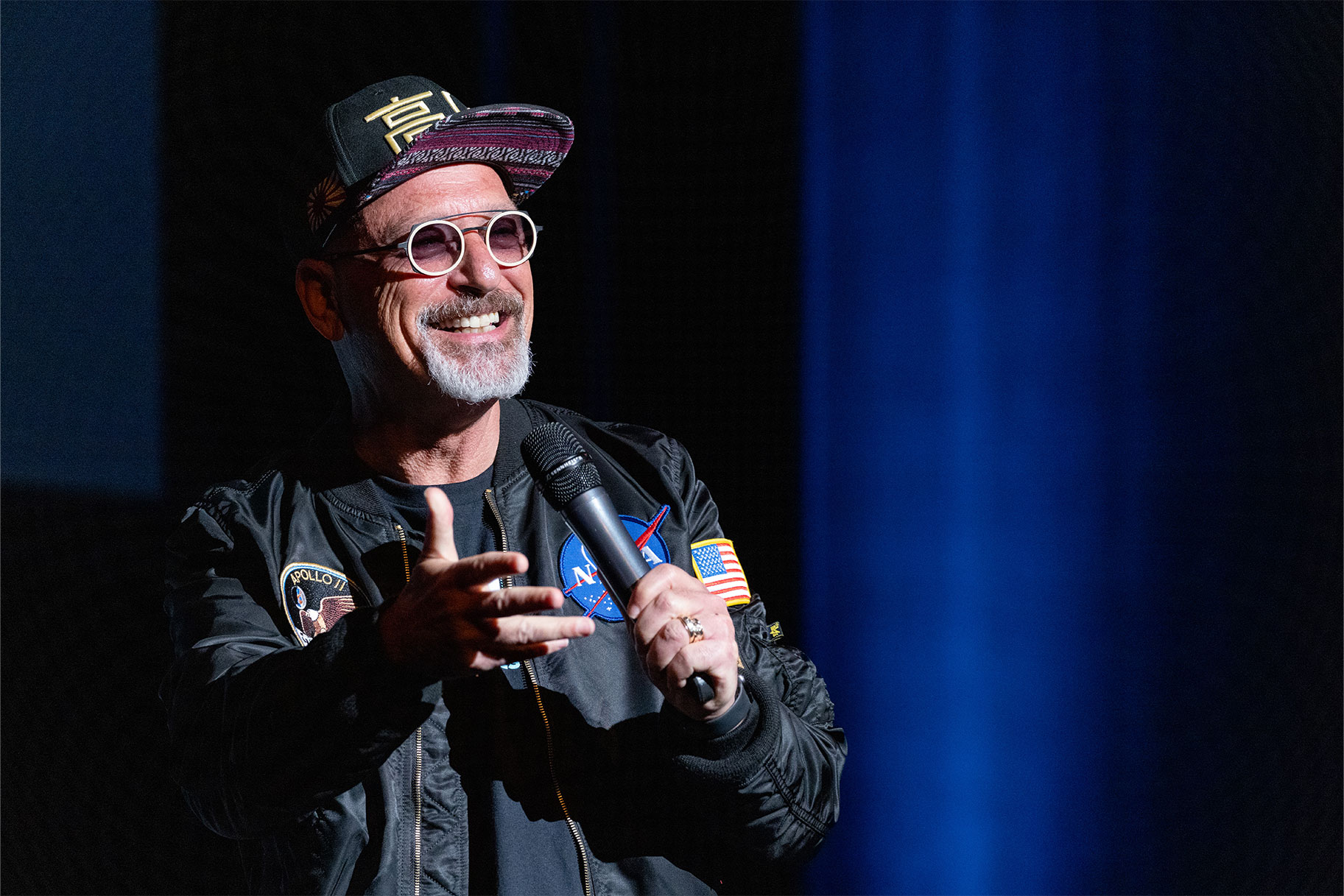 Recently, America's Got Talent Judge Howie Mandel caused quite a stir after throwing it back to the 1970s when he was sporting some seriously luscious locks during his earliest days as an entertainer.
Yes, nowadays, Mandel may be known for his iconic baldness but, for the young star, his curly locks were yet another asset. And, more recently, he offered fans a teasing new look at what might have been.
Howie Mandel's Hair in the '70s
Mandel shared a pic of his 17-year-old self to Instagram in prul, looking like he's gearing up for an exciting high school wrestling match. But casting Mandel's wrestling fit and youthful face to the side, the young Mandel's long 'do steals the spotlight. 
Needless to say, the juxtaposition between young Mandel and the AGT Judge we know and love today is quite spectacular. It's hard to take your eyes away from the throwback pic, which Mandel simply captioned, "This is me 1972."
Howie Mandel's Hair in the '80s
Mandel was born in Toronto, Ontario and quickly dove into the world of stand-up comedy in his early 20s. After getting booked for a gig in an L.A. comedy club, Mandel took his uproarious act to the U.S.
In 1982, Mandel's stand-up routine evolved into a full-time acting career, after he skyrocketed to fame for his role as Dr. Wayne Fiscus in St. Elsewhere.
In the decades since, Mandel has become an all-around entertainment tycoon, appearing in film, television, and more. 
Howie Mandel's Hair... in 2023?
In July 2023, Mandel posted two short Instagram videos that got attention as much for their content — encouraging his social media commenters to be nice or else he might turn off comments — as their aesthetic: He was sporting a black straw hat atop a short, brown wig.
(He totally rocks the bangs look, if we do say so ourselves.)
Howie Mandel on America's Got Talent
In 2023, and Mandel is the proud host of the Howie Mandel Does Stuff Podcast and living the life as an AGT Judge alongside executive producer Simon Cowell, Heidi Klum, Sofia Vergara, and Host Terry Crews. 
Mandel has been an AGT Judge since 2010, so he has more than a decade of experience scouting talent. He's seen some larger-than-life Acts throughout his AGT run, so he knows how to keep it grounded. In November 2022, Mandel opened up about his AGT methodology for Auditions.
"My general thought is, 'I'm always right because it's instinctual at the moment,'" Mandel explained to KTLA 5. "Talent is subjective. I may love something that you will hate. If it makes me feel good and I respond to it and I'm blown away by it, how could I be wrong? How could anybody be wrong?"
It doesn't hurt that he has some amazing backup with his AGT panel, who all individually represent different realms of entertainment.
"On the panel, there is something for everybody. Simon is the boss and he's the music mogul, Sofia has been in the business forever, Heidi is this great brilliant, not only a supermodel, but a business person and brand ambassador," Mandel concluded. "For me, it's all about the public."
This story was originally published on April 24, 2023. It was updated July 26, 2023.