NBC Insider Exclusive
Create a free profile to get unlimited access to exclusive show news, updates, and more!
Sign Up For Free to View
When Is the Chicago Med Season 7 Finale on NBC? How to Watch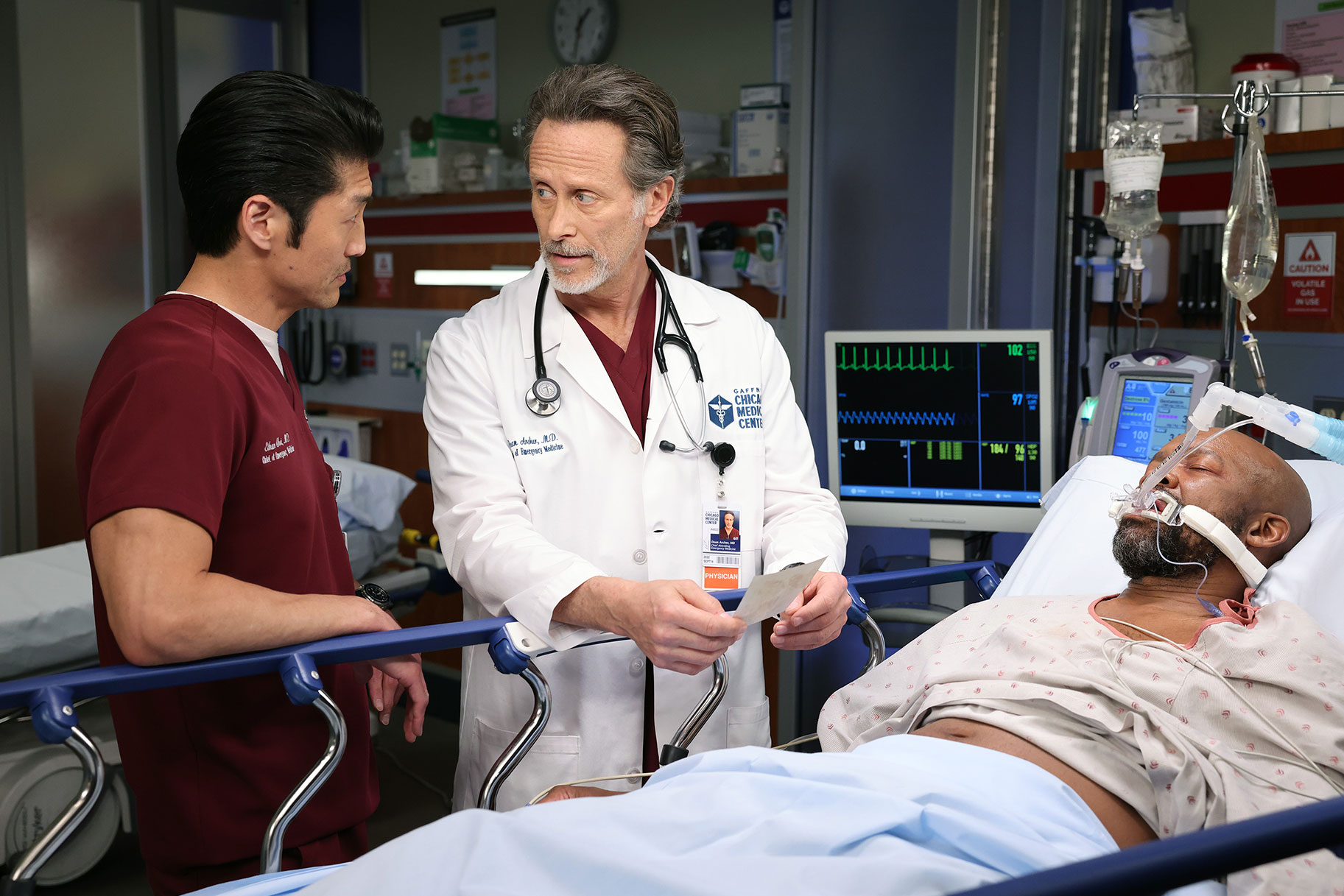 If you're a part of One Chicago nation, you're likely preparing for a month of exciting endings. Dick Wolf's Chicago-based franchise that includes Chicago Fire, Chicago P.D., and Chicago Med is wrapping up, and fans are heavily invested in what happens next for their favorite characters. Chicago Med leads the calvary of One Chicago dramas, which return Wednesday, May 11 after a two-week hiatus. However, when are the finales?
Luckily, NBC Insider has your answers. Read on to learn all the details needed to watch the exhilarating Chicago Med Season 7 finale.
When is the Chicago Med Season 7 finale?
The action-packed finale of Chicago Med Season 7 airs Wednesday, May 25 at 8 p.m. ET on NBC. And there may be trouble ahead for mother-daughter duo  Maggie (Marlyne Barrett) and Vanessa (Asjha Cooper), who recently reunited years after Maggie gave Vanessa up for adoption. "When she went to find Vanessa, [Maggie] wound up lighting a fuse, and she has no idea where that bomb is 'gonna go off," Andrew Schneider, Chicago Med's Season 7 executive producer, said during a One Chicago press day. "And there's more explosions to come."
Where to watch the Chicago Med Season 7 finale:
Watch the Chicago Med Season 7 finale in real time on NBC Wednesday, May 25 at 8 p.m. ET. You can also stream it after the broadcast on NBC.com and Peacock. 
In fact, if you're interested in re-watching your favorite episodes of Chicago Med before the finale, they're all available on NBC.com and Peacock.