NBC Insider Exclusive
Create a free profile to get unlimited access to exclusive show news, updates, and more!
Sign Up For Free to View
Hanako Greensmith Reveals the Key to Violet and Gallo Becoming a Couple
There is clear chemistry between the two firefighters.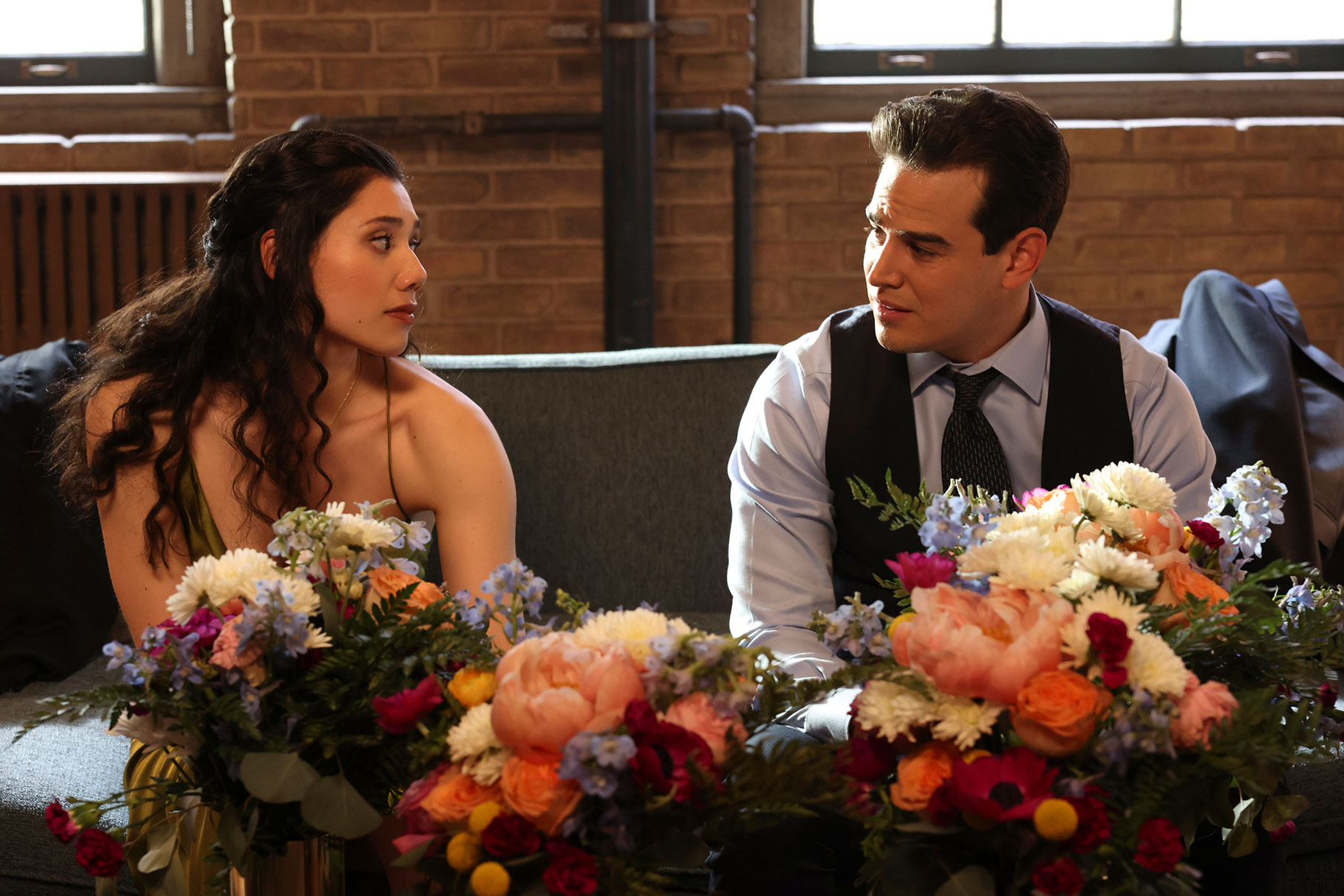 Chicago Fire Season 10 ended with Stellaride's long-awaited wedding—and a few unanswered questions. One of them? Are Violet (Hanako Greensmith) and Gallo (Alberto Rosende) going to take their friendship to the next level?
During Violet's quest to take down the conniving Emma Jacobs (Caitlin Carver), she took note of Gallo's dedication to ensuring her job was safe while side-eyeing how easily her boyfriend Evan Hawkins (Jimmy Nicholas) folded to Emma's blackmail.
"Thank God she showed her true colors because, honestly, I don't think Evan was 'gonna be able to do anything," Violet told Gallo during the episode. "You were right, you know? The whole relationship has been a mess for us professionally, and it took a personal toll too." 
Gallo, who is clearly smitten, responded with a subtle reference to his true feelings: "There are things, emotions, that eclipse all common sense." 
Later on, Violet continued to doubt her relationship with Hawkins. "Things with Evan have gotten so, so complicated, and maybe this isn't fair, but I can't help but feel like he should've done more to help," she said. "That is yet another reason why you shouldn't date the boss."
With Violet and Hawkins' relationship on the rocks, there's a strong chance she'll finally find love with Gallo. In a video for NBC, Greensmith shed some light about what it would take for Violet and Gallo to take the plunge for real. 
"If they're 'gonna succeed together romantically, they have to come together with what's truly tying them together, which is friendship," the actress said. "And I think that's the start of any good relationship, is that you like that person before you love that person."
Well, if there's one thing that the finale showed, it's that Violet and Gallo's friendship is as strong as ever—which bodes well for shippers everywhere. Perhaps the Violet-Gallo-Hawkins love triangle is headed toward a conclusion! 
Chicago Fire will return to NBC Wednesday nights in fall 2022. Watch Season 10 now on NBC.com.