NBC Insider Exclusive
Create a free profile to get unlimited access to exclusive show news, updates, and more!
Sign Up For Free to View
Why Carlos Rising's Blind Audition Sparked Blake and Kelly's 1st Fight of the Season
Watch The Voice on NBC Mondays at 8/7c and Tuesdays at 9/8c on NBC.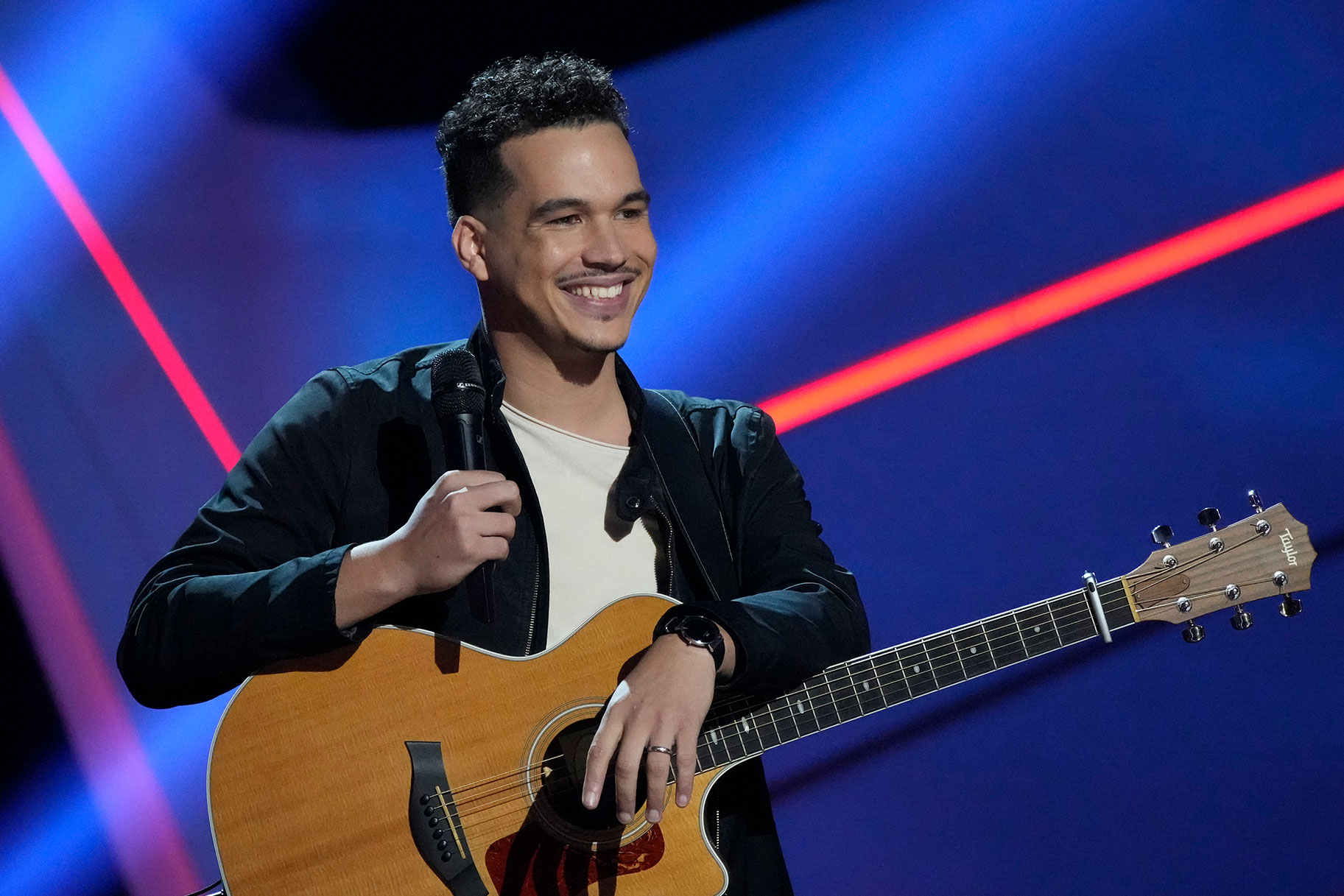 The Voice is back, and Season 23 is already one of the most nail-biting ones yet. 
Coaches Blake Shelton, Kelly Clarkson, Niall Horan, and Chance the Rapper have begun assembling their powerhouse team of Artists, and with Season 23 being Shelton's last in the red chair, the stakes have never been higher. But Clarkson isn't taking it easy on her long-time rival just because it's his last hurrah. Case in point: Carlos Rising's mind-blowing Blind Audition of Eric Clapton's "Change the World."
From the moment Carlos Rising took the stage, the Coaches were impressed by his clean pitch and angelic vocals. The acoustic arrangement combined with Carlos Rising's powerful belt made for an all-around impactful performance. Shelton spun his chair before Carlos Rising even reached the song's chorus. 
But mere seconds before the song ended, as everyone safely assumed Shelton had Carlos Rising in his roster, Clarkson turned her chair. And the battle began. 
"Hi, Carlos!" Clarkson said. "So, it took me a minute to turn around, and I'll be honest, I love that song so much, and it was really beautiful. I kept waiting for you to climb, I kept waiting for a little bit more dynamics."
"I think you have that in you, and that's why at the last second I was like, 'This is my job. To find that in the Artist I'm working with and really push them to grow," Clarkson concluded. "So I hit my button because I thought that you have what it takes to be on this show."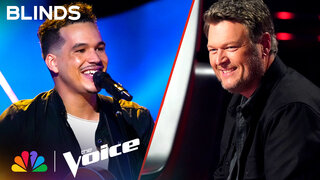 Then, it was Shelton's turn to pitch. "I love that song. I had a feeling you were probably playing guitar just because of how in the pocket you were, and watching you play, that's definitely an extension of your artistry," Shelton praised. "...When I see someone like you up there performing, that's what gets me excited...I'd be damn proud to have you on my last team on The Voice."
So, who did Carlos Rising choose? Team Blake, much to Clarkson's dismay.
"Carlos is incredibly talented," Shelton reflected. "He didn't sound like Eric Clapton doing that song, he sounded like Carlos. I don't have anybody that's, like, that cool singer-songwriter guitar player. He fits in perfectly on my team."
Watch The Voice on NBC Mondays at 8/7c and Tuesdays at 9/8c, and the next day on Peacock.