NBC Insider Exclusive
Create a free profile to get unlimited access to exclusive show news, updates, and more!
Sign Up For Free to View
The Mystery of Captain Buck Greene's Murder Was Finally Solved on Magnum P.I.
A deeper look into this unsolved mystery. Watch Magnum P.I. on NBC.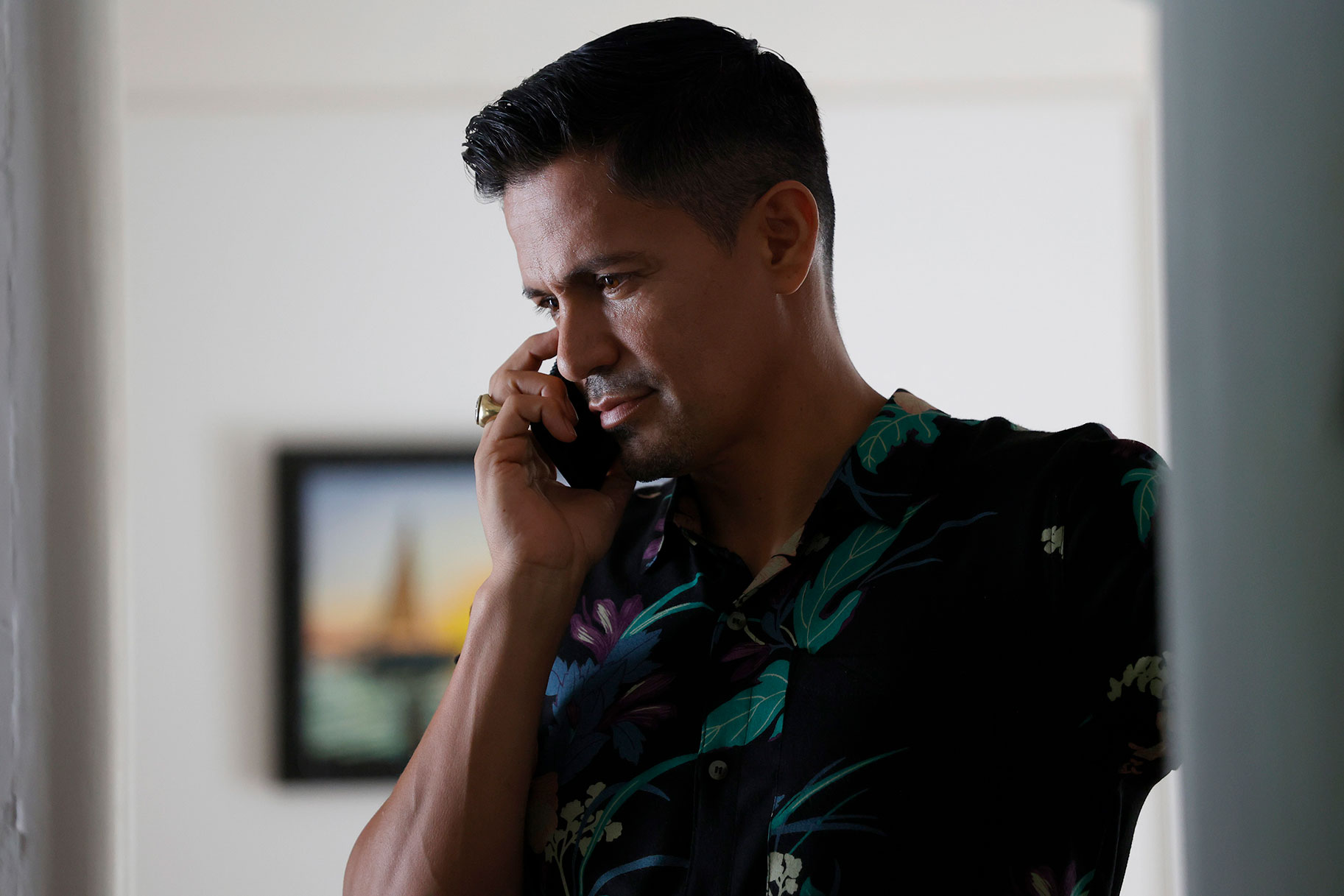 Thomas Magnum has had a series of close connections in his difficult life. But there was one man, Captain Buck Greene, who had a significant impact on him. 
Captain Buck Greene was a navy officer who was a prisoner of war with Thomas Magnum, Rick Wright, and T.C. Calvin in Afghanistan. He and Magnum were very close during their serving days but have since fallen out of touch. 
In Season 5, Greene goes missing. His body is eventually discovered, and when an autopsy is performed, we find out he'd been tortured. More specifically, he had a heart attack whilst being repeatedly waterboarded, and the men holding him captive unsuccessfully attempted to revive him. 
As it turns out, Greene was kidnapped by an unknown group of people attempting to get the names of the men under his command in Afghanistan (Magnum, Rick, and T.C.) in order to kill them. Seven years ago, they all took out a target named Aman Hadid under Greene's instructions, and now people who knew him are trying to get revenge. 
Who killed Captain Buck Greene?
In Season 5 Episode 10, we finally got our answer. 
A former CIA Agent named Nadine Amherst became romantically involved with Amand Hadid, having a son with him. Hadid was later killed by Rick, Magnum, and T.C. under Captain Buck Greene's orders. Later, Amherst's son died, giving her nothing left to lose. She then decided to recruit a team of dangerous men to avenge Hadid's death and get her answers as to how he died. The group discovers that she faked a fatal plane crash to cover her involvement in the situation. 
Amherst orders her men to kidnap Rick, as he was the one who pulled the kill shot during the raid. She needed him alive so she could find out more details about Hadid's death, and planned on torturing Rick. 
However, Magnum, Higgins, and Gordon track down where Amherst and her posse are holding Rick hostage and interject just in time. The HPD then burst into the scene, taking down Amherst and her men. 
Magnum, Higgins, Rick, T.C., and Gordon may now be safe from these people but will surely face some drastic life-altering scenarios in episodes to come. Stay tuned. 
Watch Magnum P.I. on NBC and Peacock.