NBC Insider Exclusive
Create a free profile to get unlimited access to exclusive show news, updates, and more!
Sign Up For Free to View
Does The Original Thomas Magnum, Tom Selleck, Appear In The New Magnum P.I.?
Tom Selleck originated the role of Thomas Magnum in Magnum P.I.. Will he return?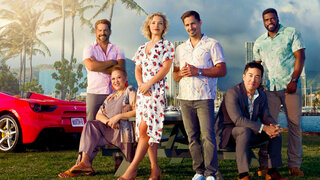 As the fifth season of the rebooted Magnum P.I. begins February 19 on NBC, many fans have one question: Will the original Thomas Magnum, played by Tom Selleck, ever bring his famous mustache back to Robin's Nest?
Selleck, after all, won an Emmy for his portrayal of the character during its 1980-1988 run, and is still strongly identified with the character. There is some reason to have hope that he might yet appear in the reboot, which began airing in 2018.
The Magnum P.I. Reboot Deliberately References The Original
Jay Hernandez currently stars as Thomas Magnum on the reboot, which — like the original — films on the island of Oahu in Hawaii and was rebooted by many of the same people behind the Hawaii Five-O reboot. 
"It was somewhat intimidating," Hernandez told Jimmy Fallon on The Tonight Show about stepping into the role Selleck made famous, revealing he originally passed on the project (twice). "I was convinced that nobody would accept anybody else besides Tom Selleck as Magnum P.I."
Ahead of the Season 5 premiere, Hernandez also spoke NBC Insider about the cues his version of Magnum takes from Selleck — especially when it comes to his iconic Hawaiian shirts. "There was a red one that was the exact pattern that Selleck wore and there was a purple one that I believe was the exact same print that he wore," he explained of Magnum's past wardrobe. "It's a callback to [the original] and fans of the original show love that kind of stuff when we do things that are pulled directly from the first installment."
Turns out Hernandez's co-star Stephen Hill, who plays Theodore "T.C" Calvin, is an expert at finding inspiration from the original and creating easter eggs for fans. "He'll find ways to infuse that into his character," Hernandez said. "He's been like great with that since day one."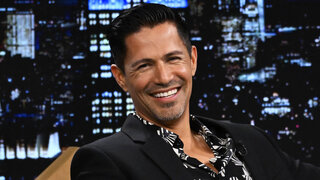 The Creators of Magnum P.I. Have Always Loved a Crossover
Many Hawaii Five-O  actors have already appeared as their characters in the Magnum P.I. reboot, including series regulars like Kimee Balmilero (medical examiner Dr. Noelani Cunha), Taylor Wily (entrepreneur Kamekona Tupuola), Dennis Chun (Honolulu P.D. Sgt. Duke Lukela), as well as guest stars like the late, great Willie Garson (who played reformed thief Gerard Hirsch) and William Forsythe (who plays retired HPD Det. Harry Brown.)
But the crossover appeal didn't start with either show's reboots: The original Magnum P.I. infamously referenced characters from the original Hawaii Five-O and even filmed on the cop drama's soundstage after its run ended).
And, of course, there is no forgetting the Magnum P.I. Season 7 crossover with Murder She Wrote, which saw Selleck and Angela Lansbury each appear on one episode of the other's iconic show. But, by that point, Magnum P.I. had a crossover arc with detective series Simon & Simon in its third season.
Original Magnum P.I. Cast Members Have Already Made Appearances On The Reboot
Beyond that, two key original Magnum P.I. actors have appeared on the reboot, albeit not as their original characters. Roger Mosley, who played helicopter pilot T.C. on the original series, played barber John Booky to the rebooted character T.C. on the new series in two episodes — Season 1, Episode 18 and Season 3, Episode 5 — before his untimely death last August.
Larry Manetti, who played bar owner Orville Wilbur Richard "Rick" Wright in the original series, reprised his Hawaii Five-O reboot character, bar owner and lounge singer Nicky "The Kid" Demarco, in Episode 2 and Episode 7 of Season 2 of the rebooted Magnum P.I., helping the new Rick open his own club, La Mariana.
What Tom Selleck Has Said About the Magnum P.I. Reboot
When the Magnum P.I. reboot first aired, Selleck offered the newbies his blessing, but not his presence.
Selleck told TV Guide in a 2018 interview that the show's creators and studio executives called him in for a discussion in Los Angeles and explained that they planned to do the reboot but they wanted his blessing.
"I went home and thought about it for about a day," Selleck said. "In the end, I thought, 'We couldn't have a better bow tied around our show.' We went off with our final episode as the number one show on all of television. We're in the Smithsonian for recognizing Vietnam veterans in a positive light, the first show to really do that. And it led to countless other opportunities. I just felt success is so hard to come by in this business, why do I want to root for somebody to fail? I just stepped back, and said, 'I won't get in your way.'"
Acknowledging that he hadn't been thrilled with previous reboot rumors, he added that he felt more at peace with this current one.
"This seemed okay because it's probably going to happen sooner or later," he said. "Why choose to be offended?"
But, he said at the time, he wouldn't be making a guest appearance.
"I told them that I won't do some cameo guest spot to let the audience know I approve," he added."I'm sure they'd like it, but I have an obligation to my version."
Plus, as he noted, he is contractually obligated to his current show, Blue Bloods, which is now filming its 13th season in New York.
But never say never!
Magnum P.I. Season 5 premieres on NBC with two new episodes Sunday, February 19 at 9/8c and next day on Peacock. 
Reporting by Stephanie Gomulka