NBC Insider Exclusive
Create a free profile to get unlimited access to exclusive show news, updates, and more!
Sign Up For Free to View
Where Can You Find the Actual Robin's Nest in Hawaii? A Look at Where the Show Is Filmed
Many Magnum P.I. fans may be wondering if they can visit the IRL Robin's Nest. The answer? Well, sort of.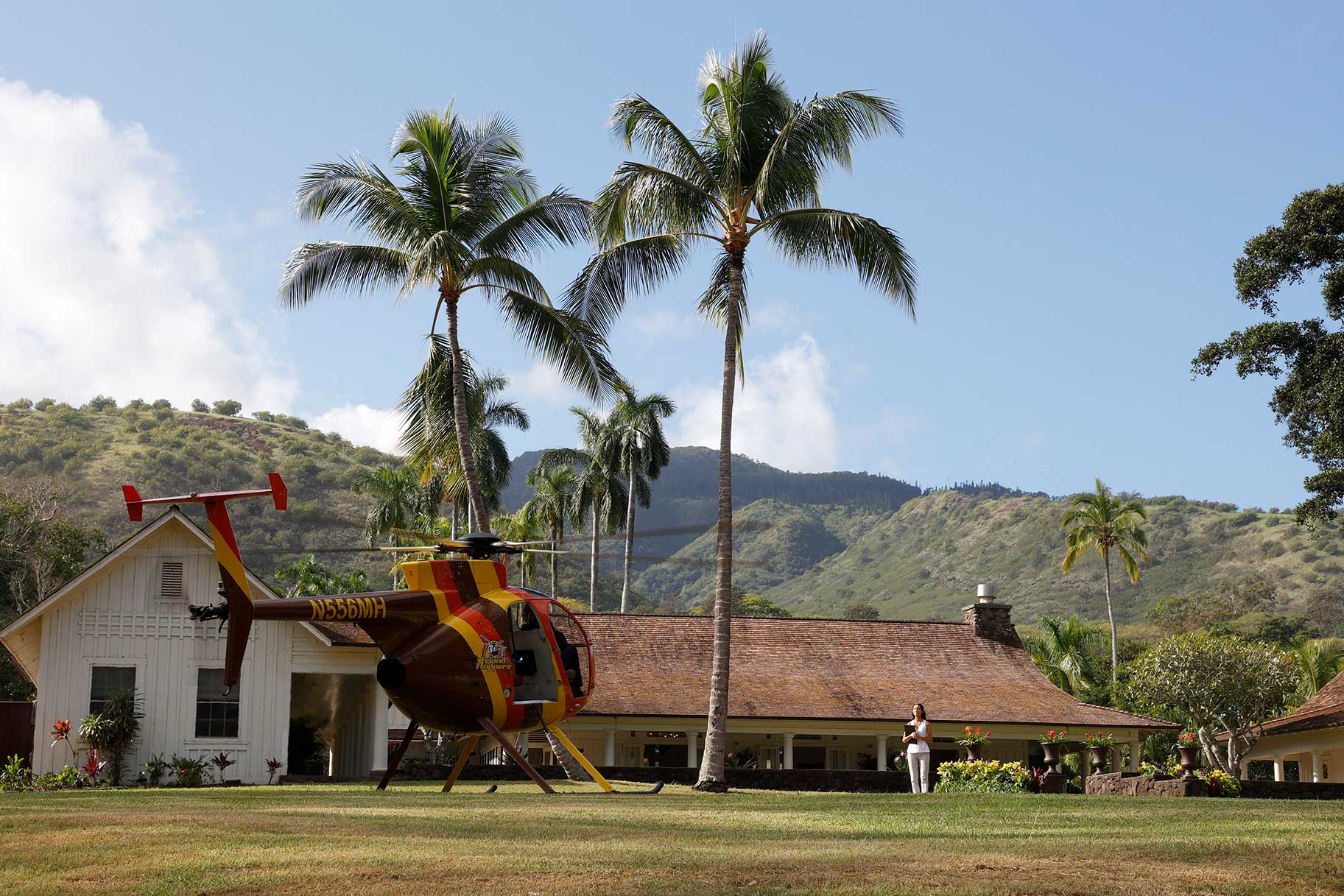 Getting an eyeful of the gorgeous exterior view of the Robin's Nest estate on Magnum P.I. is enough to spark Hawaiian wanderlust, or just plain real estate envy. 
Wonder where they shoot the property that Thomas Magnum, the sleuth played by Jay Hernandez, gets to call home thanks to the rich novelist Robin Masters? 
Well, we've cracked the mystery of the Robin's Nest whereabouts.
Where Is the Robin's Nest Estate in Magnum P.I. Reboot Located?
It turns out that its exterior is actually the work of CGI, as in computer-generated imagery.
Masters' property is inspired in part by an oceanfront estate in Kaneohe, according to atlasofwonders.com, which specializes in filming locations. From there the NBC series works some "seamless special effects," reports homeyhawaii.com. 
The landscape is photoshopped, while the house is based on a residence located a couple of miles away and is "completely generated by CGI," Atlas of Wonders reported. Talk about an actual dream home. 
Where Is Magnum P.I. Filmed?
To give a richer and more expansive context to Thomas Magnum's world, a bird's eye view of the Robin's Nest pops up periodically in the series. The shot positions the mansion at Kualoa Regional Park. That serene part of the island of Oahu is located at the northern end of Kane'ohe Bay.
Hawaii's truly great outdoors are enough to make you never want to go inside, but then Magnum and his partner in crime-solving — and romance — Juliet Higgins (Perdita Weeks) wouldn't get to enjoy the luscious home and its amenities.
Interiors are a combination of constructed sets and actual places used by the production. The living room and some water-view interior shots are filmed at the Banyan House resort in Honolulu. Other interior scenes are filmed on a soundstage. The mix of actual settings and made-up ones is par for the course for a TV series.
The NBC reboot also makes the most of the island of Oahu, where the show shoots.
"We used every inch of that Island," Eric Guggenheim, showrunner for Magnum P.I., told NBC Insider.
Where Is the Original Robin's Nest in Magnum, P.I.?
 While the inspiration for La Mariana, the bar on the series run by Magnum's pal Rick (Zachary Knighton), is still standing, the Robin's Nest used for the original 1980s series was demolished in April 2018. 
RELATED: Does The Original Thomas Magnum, Tom Selleck, Appear In The New Magnum P.I.?
Built in 1933, according to Honolulu Magazine, it was designed by Louis Davis, an American architect known for homes and public buildings in Hawaii. The storied estate had fallen into disrepair before being torn down.
With some creative ingenuity, technical expertise, and a sense of adventure, the Robin's Nest has been reimagined. Those same tools come in handy for Thomas Magnum when he's working a case.
Watch Magnum P.I. on NBC Sundays at 9/8c and next day on  Peacock.