NBC Insider Exclusive
Create a free profile to get unlimited access to exclusive show news, updates, and more!
Sign Up For Free to View
Where Was Torres During the Chicago P.D. Season 10 Finale?
This is why Torres, played by Benjamin Levy Aguilar, wasn't in the Season 10 finale "A Better Place."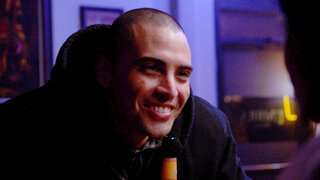 Chicago P.D.'s Season 10 finale left us with a lot of questions — specifically when it came to Ruzek (Patrick John Flueger). But before the episode could really get going, we couldn't help but notice that one member of the Intelligence Unit was curiously missing. 
Torres, played by Benjamin Levy Aguilar, seems to have taken a step back from the team during the May 24th episode, and there's a pretty simple explanation as to why. Read more, below, to find out everything to know. 
Where was Torres during the Chicago P.D. Season 10 finale?
Not to worry One Chicago fans, it seems like Torres' absence is only temporary. During "A Better Place," as the Intelligence Unit was in the midst of its high-stakes investigation into the Becks, Voight (Jason Beghe) asked the team where Torres was—and it was Atwater who had the answer. It turns out he was out of town for the week, with his mother, who was being seen at the Mayo Clinic.
So, there you have it! A reasonable explanation for the rookie not being in this week's episode. However, we look forward to seeing him again in Season 11. Torres has spent much of Season 10 assisting the team with undercover work, but earlier in the season, we got a peek into his world with Episode 4's "Donde Vives" where he led an investigation into the murder of his neighbor. Clearly feeling the pressure of protecting his family and community, while also doing his job as a cop, Torres beat a local gang member while he was off-duty. 
"He wanted to protect his mother at all costs, and he tried every single way to do it and things weren't working out," Aguilar told NBC Insider. "So in that moment, he just decided to be the most animalistic version of himself, the most survival mode version of himself, and take matters into his own hands, and demand respect."
The actor continued, "I think that's what makes him a very interesting and very dangerous character, because he's dangerous for the wrong people. He will stand up, whether it is as a police officer or as a person or as a man, to fight for what he believes in or to protect the people he loves. So I think that moment is the broadest version of Torres."
We were treated to another Torres-centered episode "New Life" (Season 10, Episode 21) when his past caught up with him again when his former gang leader from his teen years turned up dead and the Intelligence Unit investigated his murder. The case took Torres to a dark place, and he nearly let his anger get he best of him when he threatened to waterboard a suspect.
"He has worked so hard to move forward from his past that it's really hard to break those cycles as a child when you come from deep trauma and broken homes," Aguilar told NBC Insider. "He literally chose the opposite of what he was. He became a cop. It's literally the opposite of what he could have been.To stop people like that and to stop those cycles and to save people, and then he has this past that doesn't go away, and it keeps hunting him and it keeps being thrown in his face in different ways."
This story was originally published on March 29, 2023. It was updated on May 24, 2023.