NBC Insider Exclusive
Create a free profile to get unlimited access to exclusive show news, updates, and more!
Sign Up For Free to View
Hear the 'Amazing Runs' That Helped 'Classic Country' Holly Brand Win Her Battle
Holly Brand was able to convince her Coach on The Voice, Kelly Clarkson, that she can handle any genre.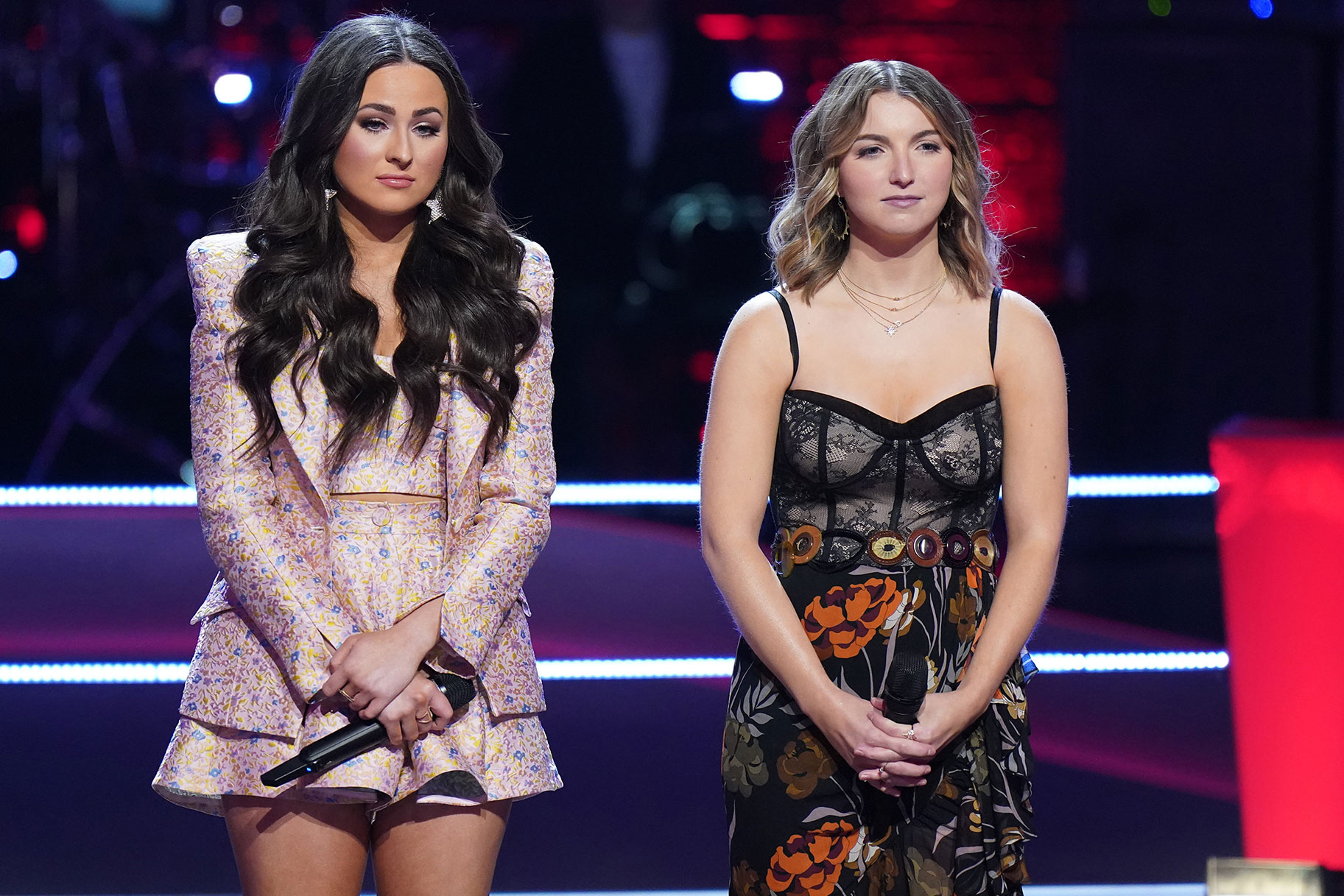 For the talented contestants on The Voice, the Battle Round is like a box of chocolates — they never know what they're going to get to perform. 
Nonetheless, Coaches Kelly Clarkson, Niall Horan, Chance the Rapper, and Blake Shelton always put a lot of care and thought into selecting the song for this all-important stage of the NBC reality series.
When Clarkson paired Katie Beth Forakis, 25, of Savannah, TN, and Holly Brand, 22, of Meridian, MS, she chose "Lady Like," an Ingrid Andress hit tune with a message about seeing beyond stereotypes.
RELATED: Who Are Blake Shelton's Most Frequent Songwriting Partners?
Fittingly, the song is a crossover when it comes to category and style. "It leans to pop and it also leans to country," said Clarkson, "and that's perfect."
Selecting a song is just one challenge, of course, for Coaches. They also have to pick a winner.
"I need you to know this is going to be very hard for me because you're both really stellar," Clarkson told the singers before the match-up. 
"I paired Holly and Katie Beth because I was curious what they would sound like together," she added. "This was my favorite rehearsal I think I've ever experienced on The Voice."
The feeling was mutual.
"I believe that every woman benefits from having another woman in her corner," said Brand. "So I was super excited to convey that message through a song that is as powerful as 'Lady Like.'"
As they worked on the song, Clarkson marveled at the "sweetness" and "really cool hidden rasp" that Forakis has in her voice, as well as Brand's "powerhouse" qualities. 
"They're both equally gifted," Clarkson said.
Coaches were also impressed by the final result.
"I'm always excited when I see a country singer coming out here," said Shelton. "It's always weird when they're not on my team." 
Shelton noted that Brand has "a classic country singer voice" but that Forakis has a tone that "is the craziest thing." 
Horan stated that he's "always been a fan of a classic country voice. And that song," he said, "was probably more in Holly's comfort zone."
But still, he praised Forakis for staying true to her own style of singing: "You stayed in your lane."
Chance declared that the strength of Brand's voice and her confidence "carried the performance. I would go with Holly," he said.
In the end, Clarkson made the same decision.
"It was a hard decision," Clarkson admitted. "The reason why I ended up going with Holly is because she's got amazing runs. She's a country girl [who] can tackle … any genre. And that was exciting to me."
And by one Coach's account, it might be a little intimidating.
"Team Kelly has Holly Brand, and we should all be nervous," said Horan. "She's a big threat."
Clarkson put it her own way: "My team is amazing," she said. 
To see more amazing performances, watch The Voice on NBC Mondays at 8/7c and Tuesdays at 9/8c and next day on Peacock.