NBC Insider Exclusive
Create a free profile to get unlimited access to exclusive show news, updates, and more!
Sign Up For Free to View
Why Kelly Clarkson Said Katie Beth Forakis' Voice Is "Like an Angel"
See how Katie Beth Farkas "flipped" this Justin Bieber hit and scored a two-chair turn.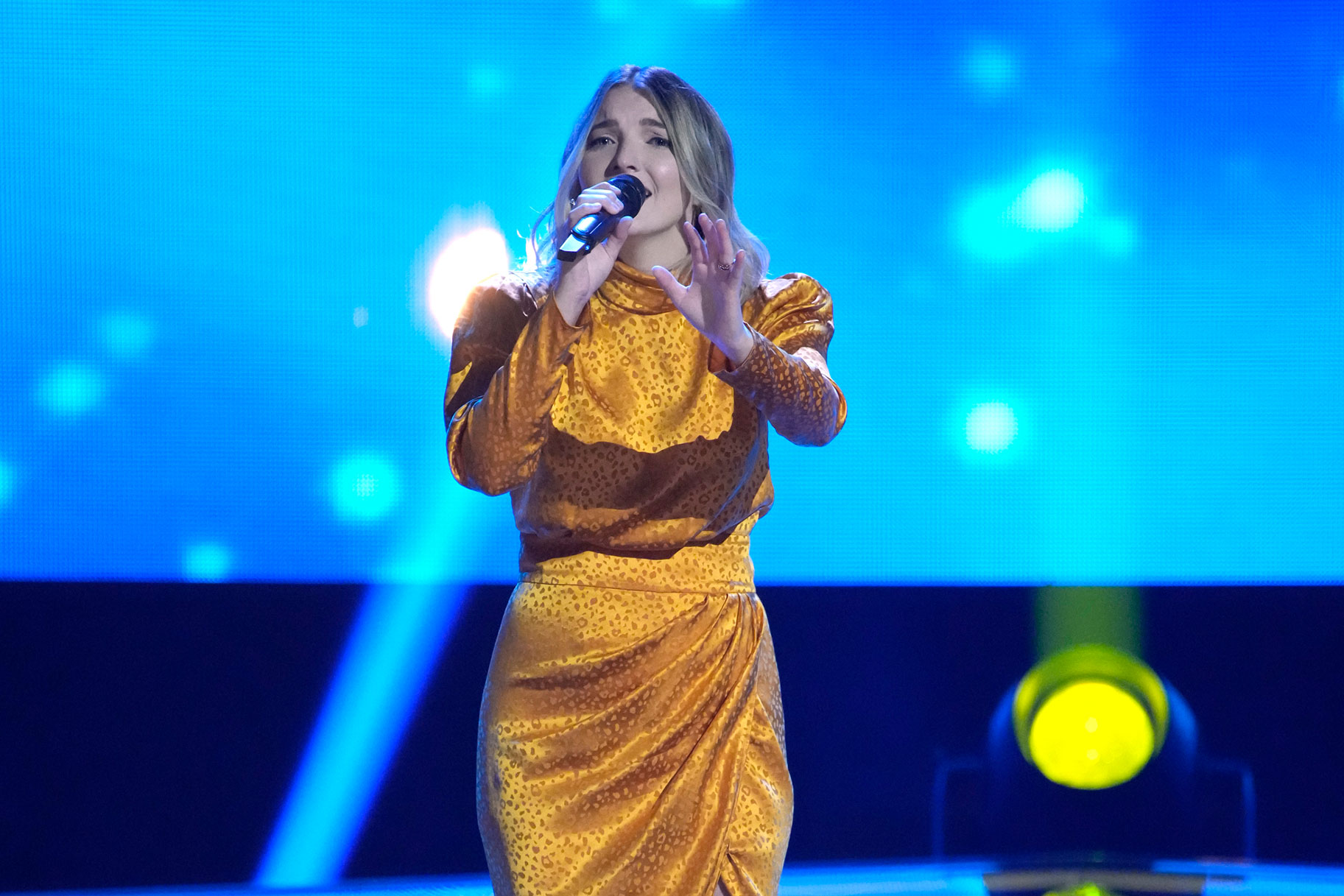 Team building is always a thrill on The Voice. On a new episode, the buzz of anticipation filled the air as Niall Horan and Kelly Clarkson both geared up to fill their final slot.
"I'm waiting for something unique and special," said Clarkson, who was seated with fellow Coaches Chance the Rapper and  Blake Shelton. Horan echoed that sentiment: "I'm just waiting sneakily to see if I can pull off something amazing," he said.
The waiting game was over when Katie Beth Forakis performed a beautiful version of Justin Bieber's "Ghost" for her Blind Audition. Both Coaches turned their chairs for the 25-year-old from Savannah, Tennessee, whose music choice was inspired by her late mother.
"The song talks about losing someone close to you," said Forakis, whose mother died when she was 15. "I wish that my mom could be here, but I know that she's with me."
Clarkson likened Forakis' voice to "an angel" mid-performance.
RELATED: How Many Times Has Blake Shelton Won The Voice?
Horan had major compliments, too. When Forakis finished her audition, Horan told her she had him tingling all over.
"I honestly didn't even know I could have hairs on my cheeks," he said. "When I heard you start singing, I was like, 'All right, great song choice.'" 
Horan was doubly wowed by her quiet interpretation.
"There's nothing sweeter than when someone comes in and plays a piano version of what is a massive pop song," he said. "You definitely spoke to me. I was completely emotionally connected to you as a singer." 
"I've got one spot, as does Miss Clarkson," he added. "My first-ever Team Niall. I would absolutely love to work with you."
Chance seized a moment to compliment Forakis's "very distinct voice and cool upper register. The only reason why I couldn't turn," he said, "is because I've filled up my team. I also love your dress. Your dress is fire."
Clarkson connected to Forakis' "heartfelt" and "tender" tone and her distinct approach that will make her stand out. 
"I love taking a song that people know, but then doing it differently," Clarkson said. "I only have one spot left on my team. You're in good hands either way you go but I'm really excited you're on the show. I really, really would like to work with you."
The feeling was mutual. Despite Horan's efforts to persuade her onto his team, Forakis opted for Clarkson.
"Katie Beth was the perfect person to finally fill out my team. I couldn't have asked for a better ending," said Clarkson. 
"Her voice is incredible," she added. "She sounds like an angel, but I love that she took that Bieber song and just flipped it. I felt like it was very Team Kelly, so I really fought for her."
Watch The Voice on NBC Mondays at 8/7c and Tuesdays at 9/8c and next day on Peacock.