NBC Insider Exclusive
Create a free profile to get unlimited access to exclusive show news, updates, and more!
Sign Up For Free to View
This 'Incredibly Difficult' Vocal Move Made Kelly Clarkson Turn For Rachel Christine
Chance and Kelly were duking it out! But which Coach did the Season 23 Artist choose?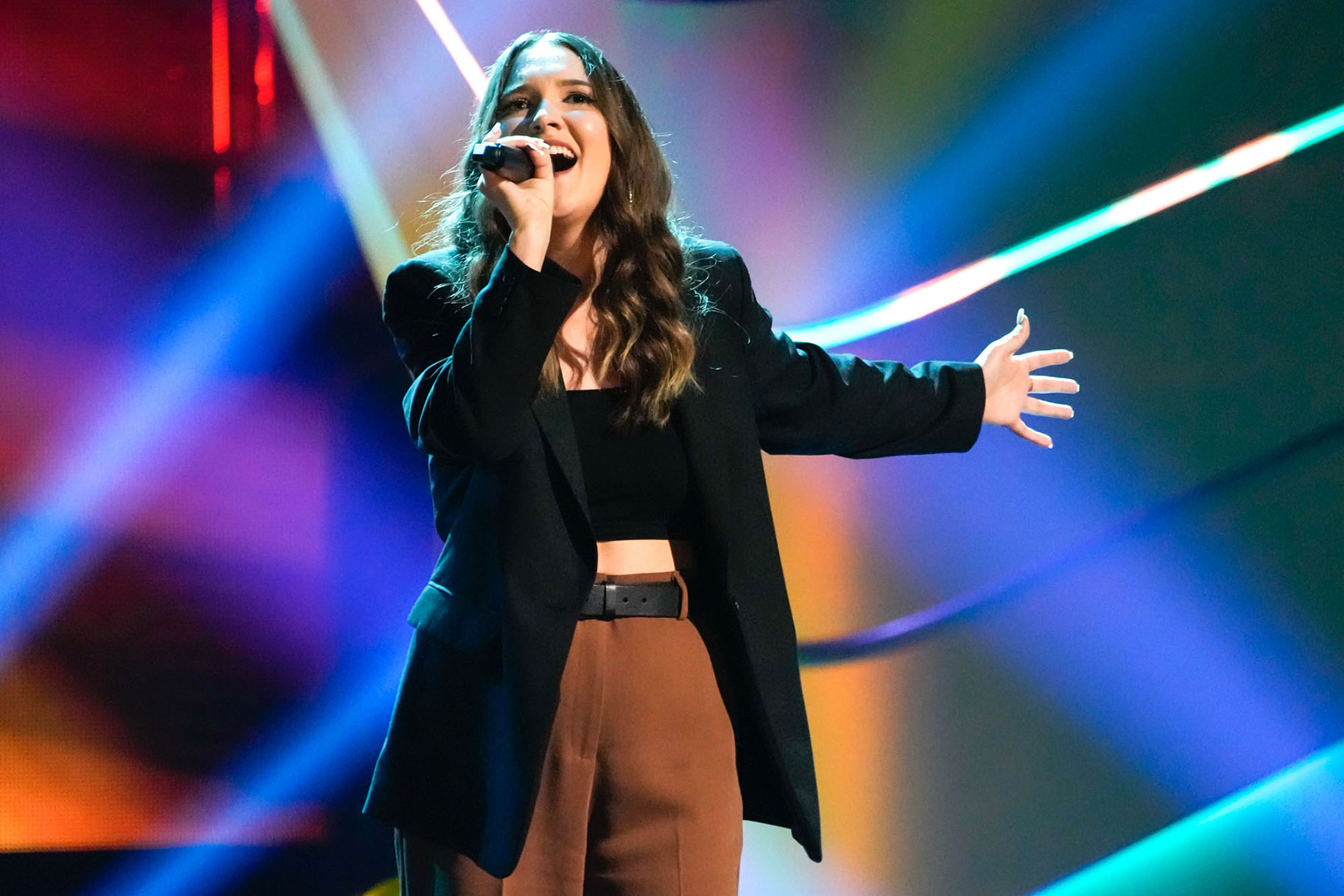 Season 23 of The Voice has been bringing viewers non-stop entertainment, and the latest lineup of talented Artists is leaving no room for disappointment. Each singer is giving their all as Coaches Blake Shelton, Kelly Clarkson, Niall Horan, and Chance the Rapper duke it out to recruit the best of the best to find the Season 23 winner. 
During the fifth night of Blind Auditions, vocal powerhouse Rachel Christine blew the Coaches away with her cover of "Uninvited" by Alanis Morissette. The song is no vocal walk in the park, but Christine rose to the challenge gloriously by delivering an angelic take. Christine's high falsetto combined with her powerful belt immediately impressed Chance, who turned his chair. But just as Christine belted her final note, Clarkson hit her button at the last moment.
Shelton was keen to throw off his rival as soon as deliberations began. 
"Chance hit his button, you know, so early on. And he can hear something in what you're doing more than anybody else on the panel," Shelton teased to Clarkson's dismay. "It's one thing to be competitive on this show, it's another thing to stand out of the way when you know something's right."
"He's correct!" Chance quipped.
"Alanis Morissette is, like, one of my favorite Artists of all time. So when someone comes out here, I'm like, 'You better come out with it!'" Clarkson said, explaining her delay. "I love her so much, so it took me a minute. Then I heard this part come alive and you became really rock n' roll and rad and you started fixing it with your chest and your gut. And by the way, that's really incredibly difficult to do that head voice stuff and then find that chest. That's what she's [Morissette] known for, right?"
"Rachel, I turned my chair around first. I want to win this whole show, and I think you have an amazing tone; it's a very full big voice. With the right songs that you choose, I see you winning the whole competition," Chance told Christine, pleading his case." 
So which team did Christine choose? Despite Chance's early turn, the young singer became the next member of Team Kelly, and Clarkson views Christine as a bonafide game-changer.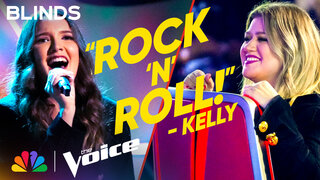 "Today is pretty much a 180 for Team Kelly," Clarkson said following Christine's mind-blowing set. "One thing I love about Rachel's voice is it's just raw. It's one of those things that's kind of fun to stretch and see where they'll go. That's what excites me, I love working with people like that."
Find out if Clarkson wins it all by watching The Voice on NBC Mondays at 8/7c and Tuesdays at 9/8c and the next day on Peacock.