NBC Insider Exclusive
Create a free profile to get unlimited access to exclusive show news, updates, and more!
Sign Up For Free to View
Why the Coaches Say the Voice Season 23 Artists Have 'Off the Scale' Talent
"You're in for a real ride, America," Horan told NBC Insider. Watch The Voice on NBC.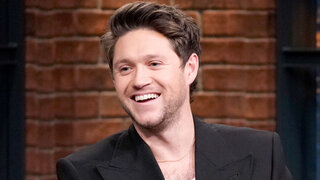 Season 23 of The Voice will surely be shaking things up with a lineup that includes two brand new Coaches, Chance the Rapper and Niall Horan. But that won't be the only thing that makes this upcoming season stand out; the talented Artists auditioning will bring a lot to the table, as well. But how exactly are the Artists on Season 23 special this time around?
"The Artists this season are–it's a varying crop. It's a lot of different genres, a lot of different styles," Chance the Rapper told NBC Insider. "And my team in particular has a lot of really dope big voices, which I think can be categorized into different spaces. They all, I think, could possibly win the whole show."
Niall Horan also weighed in to NBC Insider. "I can't say I've watched every single season back to back, but what I would say about the Artists this year is the talent is off the scale," he said.  "I'm seeing it here from my own two eyes, performance after performance."
He continued, "We've got [an] amazing age range, and what I would say is our younger stars are just so mature. They're ages you would look at on paper and go, 'Whoa,' but the maturity and their performances and in their vocals [are] insane. You're in for a real ride, America."
In a separate interview with NBC Insider in December 2022, Horan explained his excitement for the Artists on his team.  "I love finding new talent online and things, so I really wanted to get involved and find a new crop of talent that we can nurture and make careers of," he said about his The Voice debut. "I'm excited to win this thing. I've got an unbelievable team of ridiculous talent. I didn't hit my buzzer every time, because I was being super picky about who I wanted on my team. I wanted all different types of singers, all different types of genres, just wanted character."
Meanwhile, Kelly Clarkson also thinks the Season 23 Artists have a unique flair to them. "The Artists this season on The Voice are…they're Artists. I would say most of the time you're paying attention to vocals only; there seem to be a lot of vocalists who are crazy good vocalists but also very much Artists in their own right," she said to NBC Insider. "They're already writing, already producing their stuff, already in the studio, and that's a really cool thing. Even the young ones, it's a really cool season filled with a plethora of different Artists. And that's cool,"
Watch The Voice on NBC Mondays at 8/7c and Tuesdays at 9/8c and next day on Peacock.