NBC Insider Exclusive
Create a free profile to get unlimited access to exclusive show news, updates, and more!
Sign Up For Free to View
How Tiana Goss Went From No Chair Turns Last Season to Becoming a 'Game-Changer'
The Los Angeles-based singer returned to the stage of The Voice after refusing to surrender to an unexpected medical diagnosis.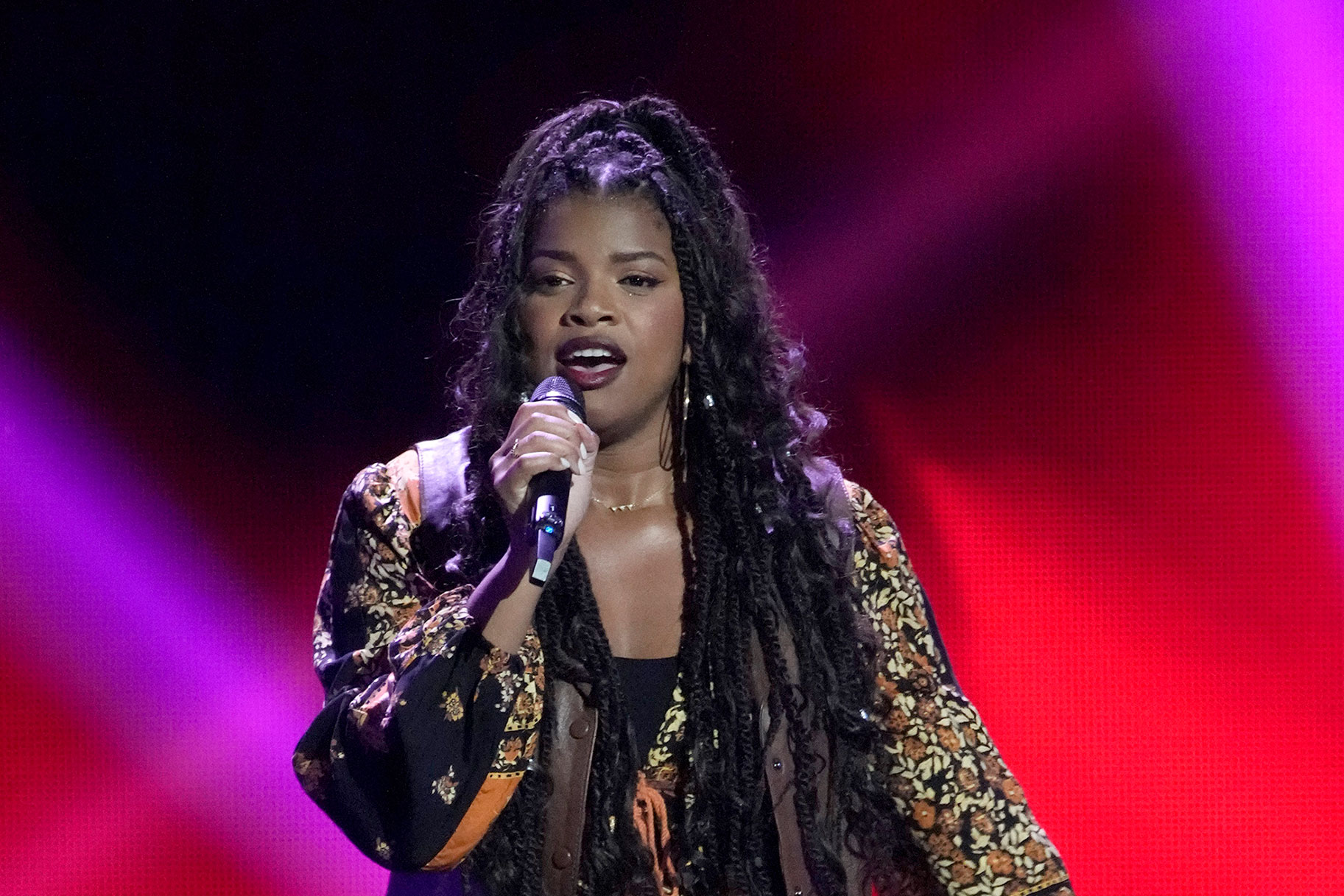 The Voice's Blind Auditions continue on Season 23, and one woman is getting a second chance to show the Coaches she may have what it takes to win.
Coaches Blake Shelton, Kelly Clarkson, and Chance the Rapper were all equally impressed with 29-year-old contestant Tiana Goss, but it was first-timer Coach Niall Horan who turned his chair within seconds of hearing her voice.
For her song, Goss chose to sing "Emotion," a 1978 hit written by the Bee Gees brothers Robin and Barry Gibb and famously covered in 2001 by Destiny's Child.
"I could not wait to turn around," said a gleaming Horan. "You picked the perfect song for your voice, and it showed off all of the best parts of your voice."
Horan added, "I haven't got anyone like you."
While the other Coaches hadn't spun in their seats, all acknowledged Goss' talent, which she'd honed in on after failing to move forward from her Blind Audition during season 22 of The Voice when no one turned their chairs.
"I was here last season and got a lot of notes," said Goss. "So I think I have a song that was best suited for my vocals, so I'm glad you noticed that."
RELATED: Why Kala Banham's 'Impeccable' Audition Got Kelly Clarkson to Physically Hit Niall
One piece of advice she took came from Season 22's John Legend, who said he heard a "stylistic mismatch" between Goss' song choice and her execution. Legend believed Goss would "do well" if she were to return with a better combination of song and approach, with which former Coach Camila Cabello agreed.
"Last season, I didn't do as well as I wanted to," Goss admitted this time around. "Being in front of those Coaches and being on that stage, it's intimidating. Not getting a chair turn; it honestly was a bummer, I'm not going to lie. It didn't discourage me, though."
In July 2020, Goss was diagnosed with epilepsy, which caused seizures in the singer's temporal lobe, directly affecting her speech and memory. She wondered if she could continue singing if she couldn't memorize song lyrics. However, Goss' mother, Althea, already knew her daughter was unstoppable.
"She fought through," Althea told producers. "This is not going to stop her. Nothing will stop my daughter."
Althea and her other daughter, Joi, joined Goss for her Blind Audition after supporting Goss' decision to return to the stage for a second shot at success.
"My mom and my sisters really encouraged me to come back, and I'm so happy that I'm here," said Goss. "Not everyone gets this amazing opportunity, and the fact that I have it a second time, that's unbelievable to me."
Goss said she was grateful that The Voice gave "regular people" like her the opportunity to sing for the world. Though Clarkson called Goss's singing "magical," it was ultimately Horan who turned around to watch her perform, which worked in Goss' favor because she said Horan was her top choice for Coach.
"I was hoping for you," said Goss, explaining her sister, Joi, was a "huge fan" who would "freak out."
Running with this new information, Horan rose from his seat to meet Joi, who ecstatically met her "hot" crush before joining Goss on stage and jumping with joy.
"Getting Tiana, that was such a good feeling," said Horan. "She was just so smooth, so cool. I was looking for some character, and she had that in abundance."
Horan said Goss was "so different" than anyone else, adding, "she's a game-changer on Team Niall."
To see more of season 23 of The Voice, tune in on Mondays at 8/7c and Tuesdays at 9/8c on NBC, or stream the next day on Peacock.