NBC Insider Exclusive
Create a free profile to get unlimited access to exclusive show news, updates, and more!
Sign Up For Free to View
Dive into Behind-the-Scenes Fashion and Beauty Secrets From The Voice
Have you ever wondered if Artists on The Voice do their own makeup or select their stage outfits? NBC Insider spoke with the experts to see how it works.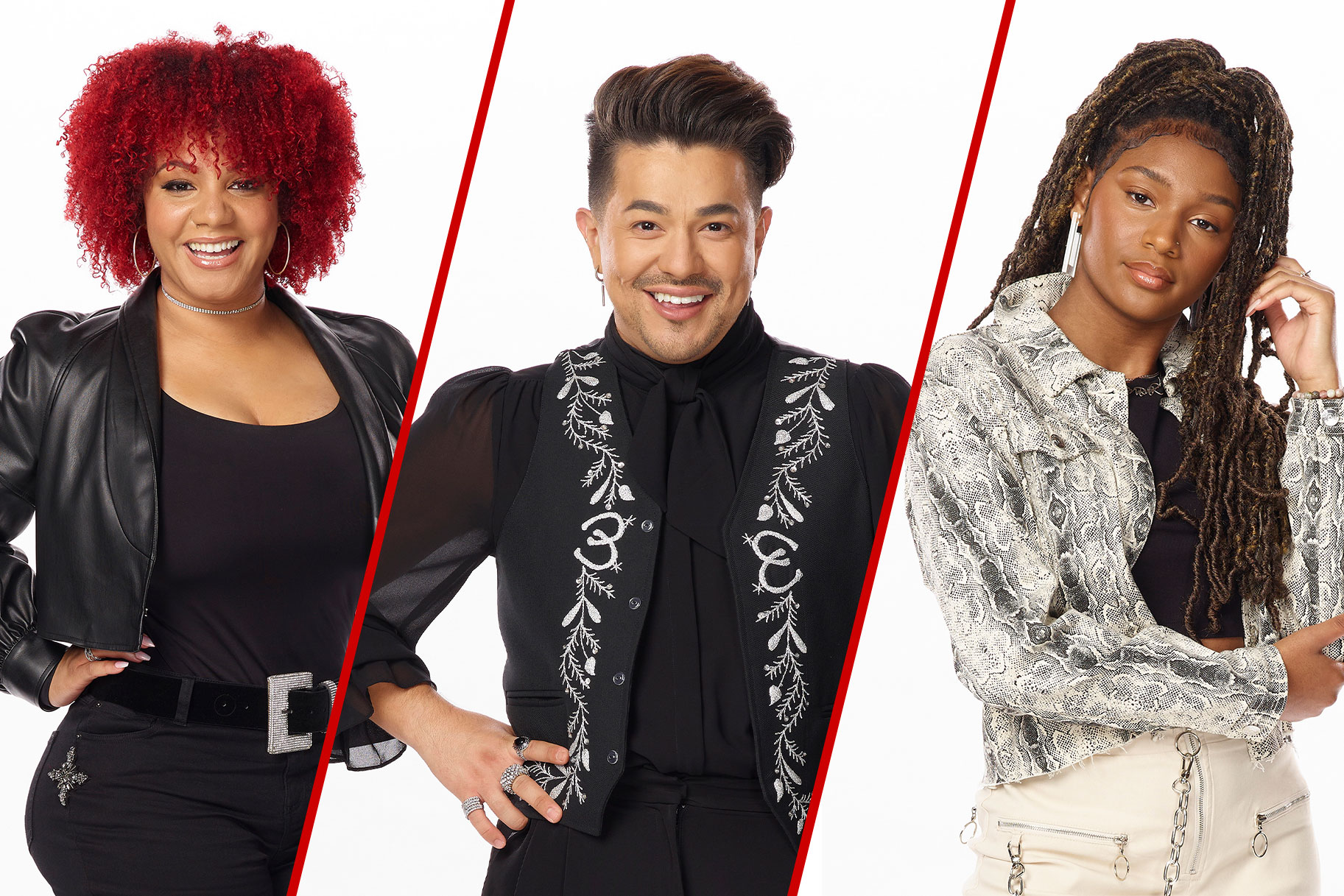 Competing on The Voice can be a nerve-wracking process: You're performing in front of some of the most famous musicians in the world (Blake Shelton, Kelly Clarkson, Chance The Rapper, Niall Horan) as well as a massive TV audience, and you're being judged on your skills. It's a lot to balance — so do Artists who appear on The Voice have to worry about how they'll look on camera, too?
To learn more about how Artists on The Voice handle their hair, makeup, and fashion, NBC Insider spoke with key members of the show's production staff: Darcy Gilmore, the Makeup Department Head/Talent Grooming; Erin Hirsh, a costume designer; and Jerilynn Stephens, the Hair Department Head.
Do The Voice contestants do their own hair and makeup?
When contestants first appear on The Voice, they do handle their own hair — at first, anyway.
"During the Blind Audition process, we have them come camera-ready and we polish them up for interviews and stage. We want them to be themselves for their first appearance on the show," Stephens explained.
Makeup works similarly, too, although they do provide guidance for the contestants to "be camera-ready" when the team isn't involved, Gilmore noted. After that, The Voice collaborates with them on their looks.
"Moving forward for the rest of season, I always consult with them about their next song, wardrobe, and then we can get some inspirations for hair," Stephens said. "For the women, I may ask them to come with their hair curled if the style is curled or straight if it requires straight hair. This helps to save time so we can focus on the main part of the hairstyle.
Contestants can even request extra grooming help if it's something they desire, too.
"We always have haircuts available day before show if needed," Stephens added.
The Voice team is comprised of true professionals. Unexpected situations happen, but they always know how to pivot. This was especially true during the height of the COVID-19 pandemic.
"During a few [pandemic seasons, we provided a very detailed email breakdown on how to do their makeup and they were given a complete makeup and grooming kit with instructions ... it was important [for them] to feel confident even if we were not available to them. I also provided one-on-one Zoom classes if they preferred," Gilmore said.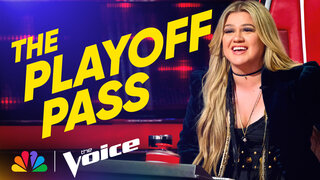 Do Artists on The Voice pick out their own wardrobe?
The Voice has an incredible costume team that helps bring each Artist's look to life for each performance. Of course, the process varies depending on the contestant and their dream look.
"Certain contestants have a really clear vision of what they want, so they'll communicate that with us. Then we also get the creative direction from the production, and so we try to marry the two to make the contestants feel like we're there themselves," Hirsh said.
In terms of inspiration, Hirsh noted she looks "everywhere" to influence the fun and creative looks the Artists rock on The Voice.
"There's no place that we don't go to for inspiration. It really depends on who the contestant is, and what the creative is, though, and we go from there," she said. "I do mostly online [sourcing] now.  Then, of course, there are like costume houses and rental places.  But online, it's fair game to bring in what we feel like is the most suitable."
However, one thing Hirsh said most audience members don't realize is how quickly the costume process moves. She and the rest of her team have just a few days each week during The Voice live shows to come up with the right outfits for performances and bring them to life. After all, they don't know who's making it through each week and what they'll be singing for audiences so they can prep ahead.
"It's just like this fast-moving train," she said.
Are there any rules for hair and makeup when it comes to The Voice?
While the teams have plenty of room to experiment, there are hard-and-fast rules when it comes to beauty, fashion, and hair on TV. What looks good on a television set or is appropriate for mics and cameras isn't always obvious. Stage makeup, for example, can differ from day-to-day makeup due to lighting — although Gilmore noted the two are becoming more and more similar.
"[It's changed now because] there is so much content shot on social media platforms. The same rules apply, which is if it looks good in natural light, then it will likely be blended enough for high-definition television. The television resolutions are so detailed these days that there is no room for harsh lines or non-blended makeup," Gilmore explained.
However, that doesn't mean the process isn't different.
"I think the surprising thing about makeup for The Voice is how deep the camera picks up pigment or texture. So, we tend to build a look by layering pigments and not completely finishing the look or setting it until the last look due to the longevity of the day. Many looks need to be perfected for up to 10 hours," Gilmore explained.
There are guidelines to making hair look good on television as well.
RELATED: Where Are Kelly Clarkson's The Voice Winners Now?
"The biggest rule for me on The Voice is hair flyaways need to be tamed. The back lighting on our stage is always on and every single hair has its own spotlight," Stephens said. "If the hairstyle is a big curly rocker look, I will make sure the top layer is smoother and tamed. Everything under that layer can be wild."
In terms of costumes, Hirsh has to keep the mics in mind: "Anything that makes too much noise is a no-go. Noise is a factor that we have to avoid just because it interferes with sound."
There are other costume consideration, too.
"There are certain prints that would make the camera strobe. Or there are ones that we don't have license to. You know, we have to get everything approved legally through the different companies we use to make sure we can use their image," Hirsh said.
At the end of the day, Artists really have the talented team at The Voice to thank for ensuring they're as ready as possible for their on-camera performances.
"The secret is to hire makeup artists who are detailed and care about the singers' appearances. The show has a reputation for perfection, detailed applications, and very current makeup and grooming looks. The entire department take the time to share product knowledge and testing new formulas all the time prior to stage days," Gilmore explained. "But also, we love the collaboration with the singers who, by the time they are seated with us, know what they are wearing and have discussed with the hair department what the image they are projecting is. The secret is communication."
Watch The Voice on NBC Mondays and Tuesdays at 8/7c and the next day on Peacock.