NBC Insider Exclusive
Create a free profile to get unlimited access to exclusive show news, updates, and more!
Sign Up For Free to View
Why Chance the Rapper Turned at the Literal Last Second for "Unforgettable" Ray Uriel
Coach Chance said he sees "great things" in Ray Uriel, a 24-year-old data analyst from Gary, Indiana.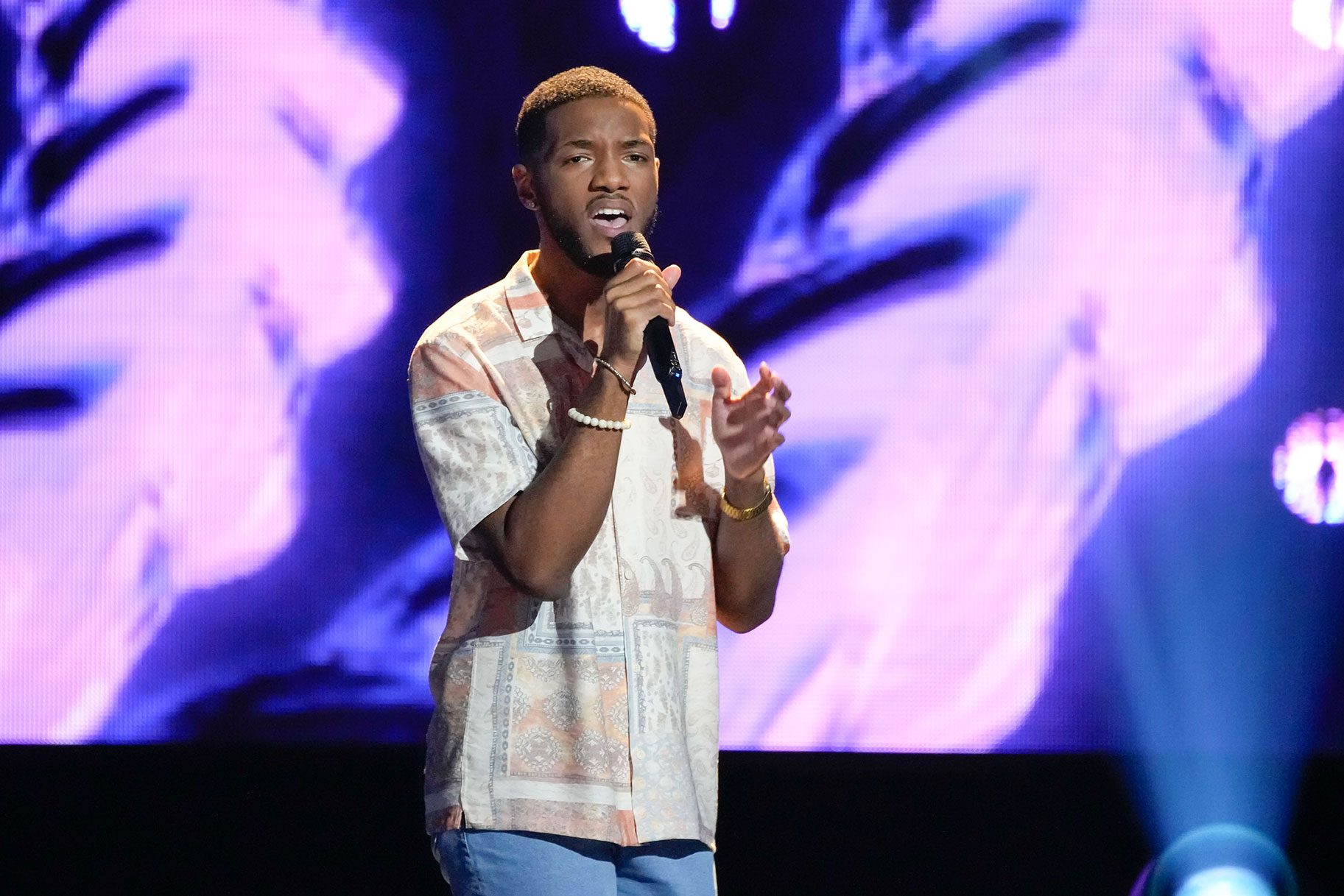 Season 23 of The Voice has entered its third week of Blind Auditions, featuring a 24-year-old data analyst who nearly didn't pass go. But thanks to Chance the Rapper, coaching for his first season, contestant Ray Uriel will make it to the next round following his cover of Joji's "Glimpse of Us."
"I see great things in Ray," said Chance, who slammed his button at the literal last second of the song. "There was a little shakiness in what I would consider to be nerves, but what I'm looking for is an unforgettable tone and texture to a voice that people around the world are gonna resonate with."
Coach Blake Shelton — now in his 23rd and final season with The Voice — as well as longtime Coaches Kelly Clarkson and recent addition Niall Horan, declined to turn their chairs, but each had something to say about Uriel's performance.
"Those are one of those moments for me now where I wish I turned," said Horan, who, like Uriel, was also a theater kid.
Clarkson commented that Uriel had a "really great voice" but waited for him to "sail" with the song by aiming for "bigger notes."
Originally from Gary, Indiana, and now living in Phoenix, Arizona, Uriel began singing at just 7 years old. Growing up, he attended voice training at a performance art school and joined several choirs.
According to his mother, Sherika, who joined Uriel for his performance on The Voice, Uriel would "sing in the shower nonstop, to the top of his lungs" as a child.
Uriel began recording his own music in college, but life had different plans. As the oldest of five children, Uriel felt he "had to put music on the back burner for a good while" to help his single mother as she juggled having children and maintaining two to three jobs.
"I had him at 17, so I kind of grew up with my kids, you know?" said a tearful Sherika. "As a single mom, there was no way possible. I couldn't have done it without him. I couldn't have done it."
Taking on the role of a father figure at a young age might have been "a struggle," but Uriel said helping his mother raise his siblings taught him responsibility. Though he still dreamed of studying music in college, Uriel chose to become a data analyst for a compliance company for financial stability.
RELATED: Breaking Down Chance the Rapper's Iconic Career Before The Voice
"For me, having a good paycheck coming in, it feels really good," said Uriel. "But it's not fulfilling for me. Most of the day, I am thinking about recording a song or shooting a video."
Uriel said he feels most creative late at night, but since he lives in an apartment with neighbors, he is resigned to using his car to practice and record his songs. But, Uriel added, the acoustics there are surprisingly good.
"One day, I was just like, I gotta make a change," said Uriel. "I really gotta put myself out there and make my dreams happen."
Uriel hoped performing on The Voice could help shift his life's path back to music. Thankfully, he has his family to support him in reaching his goals and never giving up on his dreams. Both his mother and brother watched his act from side stage.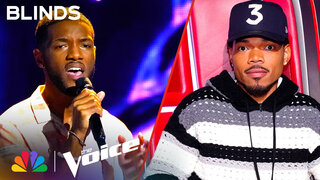 "I feel like this is my time to really change my life and break out," Uriel continued. "I got a lot on the line, and it took a long time to build up to this point, so I'm gonna give it everything that I have."
Chance said his decision to hit his button at the last second was a "fake out," a strategy to keep the other Coaches from trying to get Uriel on their team. He said he could tell right away that the contestant was a recording artist who "has [the] potential to kill any song."
Adding Uriel now leaves the Coach with just one spot left on Team Chance.
The Voice airs Mondays at 8/7c and Tuesdays at 9/8c on NBC and streams the following day on Peacock.