NBC Insider Exclusive
Create a free profile to get unlimited access to exclusive show news, updates, and more!
Sign Up For Free to View
Chance the Rapper's Country Remix of This Hip-Hop Hit Will Shock You
The Voice Coach somehow pulled off a flawless cross-genre twist on Nelly's 2002 hit, "Hot in Herre", in this viral That's My Jam clip.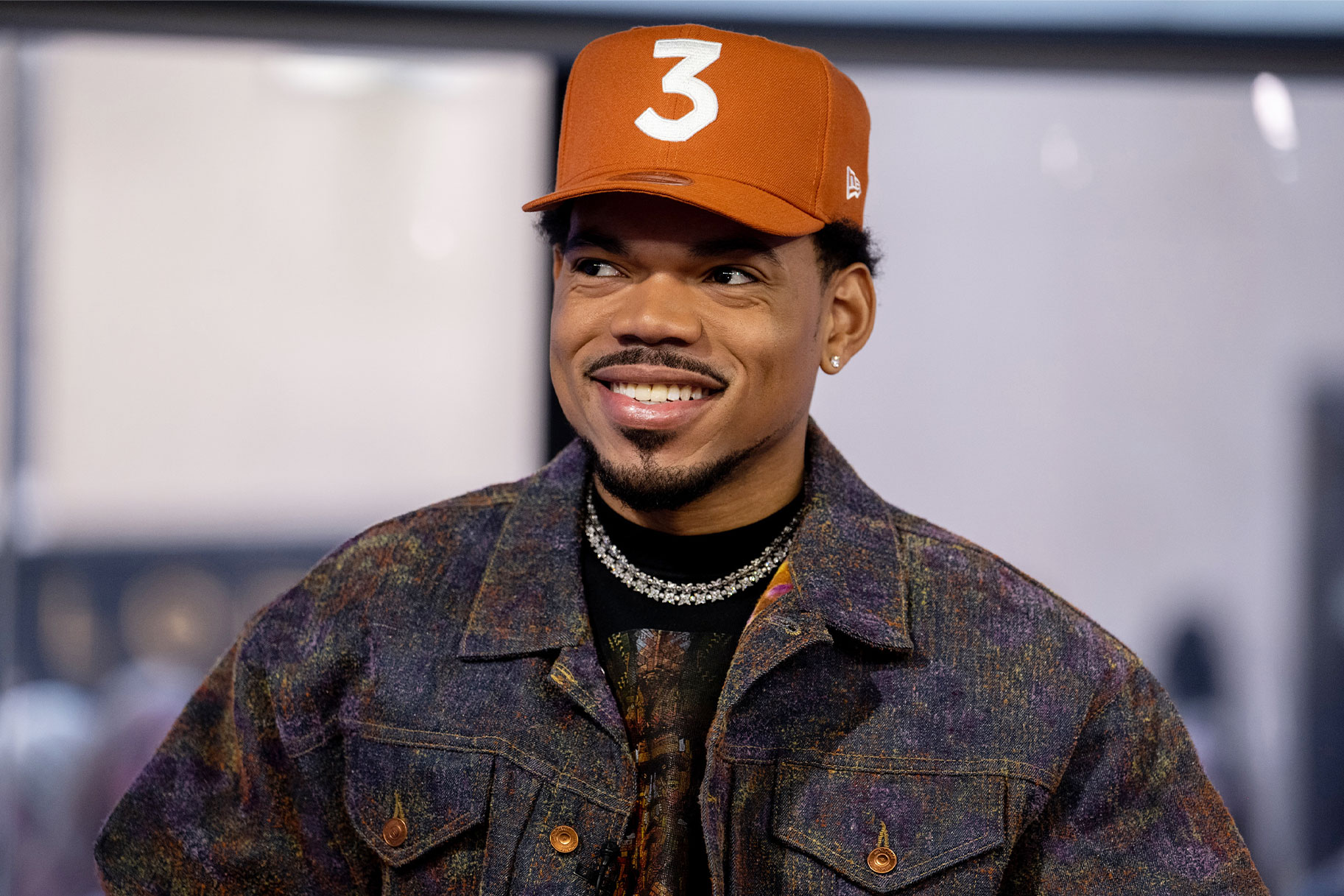 The Voice Coach Chance the Rapper surely knows how to commit to the bit. In 2022 Jimmy Fallon brought him on the That's My Jam stage for a game that showed off his impressive musical improvisation skills—and the viral moment has since gotten more than five million views on YouTube.
In the clip, Chance pulled the lever for a randomized game and up came the "Musical Genre Challenge". The rules are that the contestant has to take an existing song and put it into a completely different genre. The impromptu track title that Chance got was the 2002 hip-hop tune "Hot in Herre" by Nelly—and he was required to sing it in a contrasting country-rock style.
While this challenge may have seemed impossible, Chance more than managed to pull it off. He approached the microphone while a soft country-style guitar tune played in the background.
"Wanna little bit of ah, ah, with a little bit of ah, ah" Chance started off the song's signature introduction with a sassy twang, prompting Fallon and the audience to erupt with laughter. "Need a little bit of ah, ah, with a sprinkle of the ah, ah" he continued while adding some country grit to his voice.
Then, proving his dedication, Chance used the lyrics to come up with a melody on the spot that perfectly matched the instrumental. "I was like, good gracious a** is bodacious," he sang shamelessly. "Flirtatious, trynna show patience, lookin' for the right time to shoot my sheetz, lookin' for the right time to flash them keys," he continued, swaying to the music.
"Then I'm leavin' please belivin' yeah me and the rest of my heathens, got it locked up at the top of the Four Seasons, penthouse, rooftop, birds I'm feedin, no deceivin', nothin' up my sleeve 'n' no teasin'" he sang the lyrics while annunciating the words perfectly.
Then, for the pre-chorus, he added some seriously raw country-inspired intensity to his voice to add to the humor. "I need you to get up up on the dance floor, give that man what he askin' for, because I feel like bustin' loose and I feel like touchin' you, and can't nobody stop the juice so baby tell me what's the use," he sang while taking the microphone off the stand and going all out.
For the classic chorus, Chance went into his deeper register. "Its getting' hot in here, so take off all your clothes, I am getting so hot, I wanna take my clothes off," he repeated on a beat while the drums and piano followed along with him.
"Never in my life did I think that was going to work!" Fallon exclaimed. Looks like Chance defied his wildest expectations!
[EMBED] <iframe width="560" height="315" src="https://www.youtube.com/embed/TRCJZ9Uup3w" title="YouTube video player" frameborder="0" allow="accelerometer; autoplay; clipboard-write; encrypted-media; gyroscope; picture-in-picture; web-share" allowfullscreen></iframe> [/EMBED]
Watch Chance the Rapper on The Voice on NBC Mondays at 8/7c and Tuesdays at 9/8c and next day on Peacock. 
Watch That's My Jam on NBC Tuesdays at 10/9c and next day on Peacock.