NBC Insider Exclusive
Create a free profile to get unlimited access to exclusive show news, updates, and more!
Sign Up For Free to View
Chance the Rapper Just Shared A Moving Tribute to the Late Bobby Caldwell
The Voice Coach posted an emotional personal message he received from the soul singer, who died on March 14.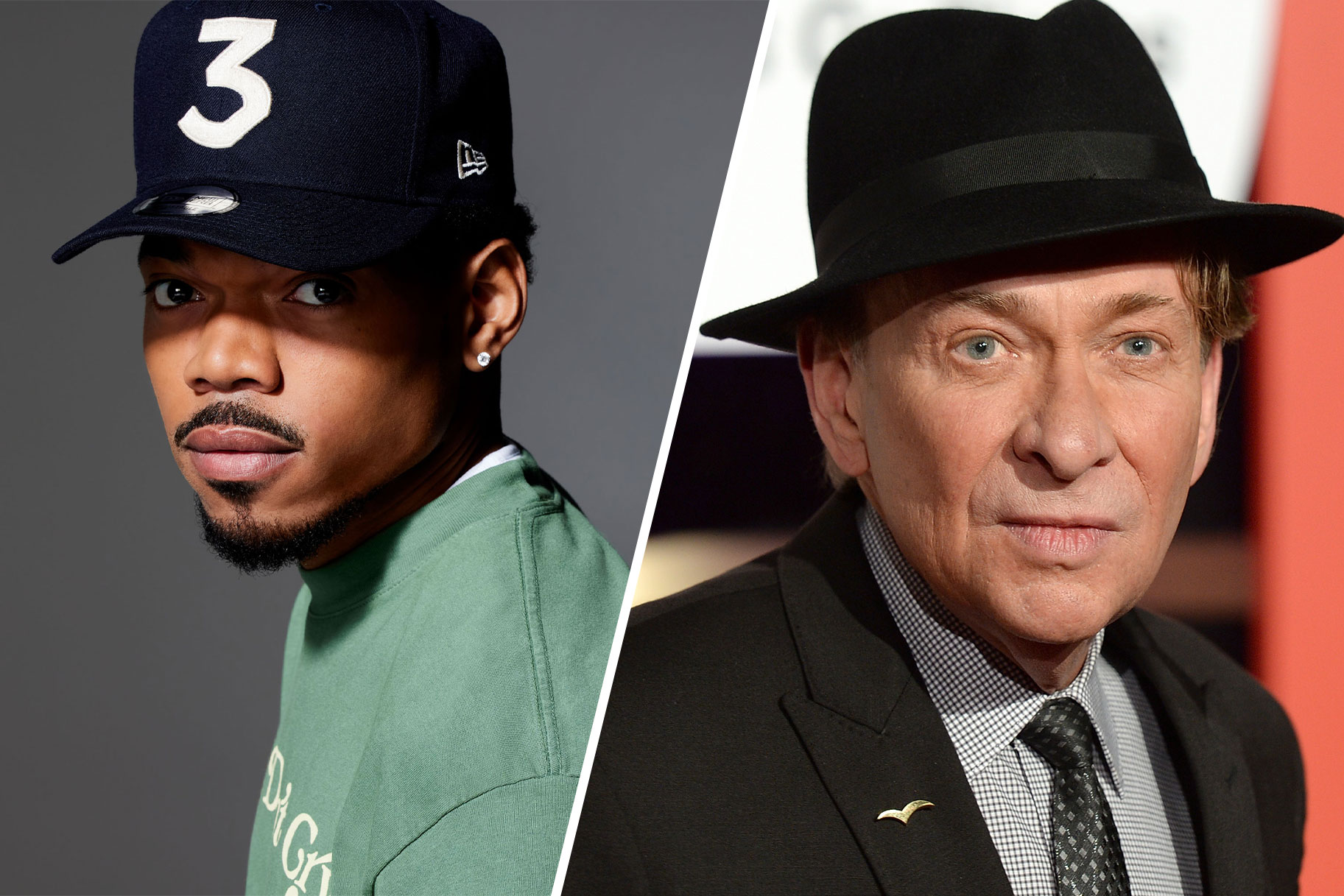 The Voice Coach Chance the Rapper finds inspiration from many legendary R&B artists to create his amazing music, and he recently paid tribute to a great one. 
On March 15, Chance took to his official Instagram page to share a text message conversation between him and the late "What You Won't Do For Love" singer, Bobby Caldwell, who died at age 71 on March 14. The exchange appears to have taken place in September 2022.
"Wow, is this really u?" Chance inquired.
"Yes, it's me. Thanks for thinking of me. I'll be honored if you sample my song. All the best, Bobby," Caldwell replied.
"You are such an inspiration to me. And many others," a starstruck Chance gushed in his response.
Chance captioned the post, "This never happens. I've never received a message from an artist thanking me for sampling their record. This is a record that hasn't even come out, and the legend himself reached out. I was so excited to meet you, I have not felt broken like this at a strangers passing in so long. You are a true legend and incredible person who I know I will see one day 🕊️ RIP THE GREAT BOBBY CALDWELL 💔" 
NBC News reports that while no official cause of death has yet been released, Caldwell's wife Mary told them that "he died of Fluoroquinolone toxicity after an antibiotic he'd been prescribed in 2017 wreaked 'havoc' on his body." Mary also tweeted a message to her husband's fans.
"Bobby passed away here at home," she said. "I held him tight in my arms as he left us. I am forever heartbroken. Thanks to all of you for your many prayers over the years."
Meanwhile, as Caldwell did for him, Chance is trying to use his time on the The Voice to inspire up and coming Artists. In an interview with TODAY, he further explained,  "My main goal on being on the show is trying to help the other Artists bring themselves out of their performances. I wanna give people the opportunity to show their identity, to tell their story through song. It's not so much about turning them into an Artist but just giving them a platform to be themselves, sing the songs they grew up listening to, really just present themselves fully."
Watch Chance the Rapper on The Voice on NBC Mondays at 8/7c and Tuesdays at 9/8c and next day on Peacock.