NBC Insider Exclusive
Create a free profile to get unlimited access to exclusive show news, updates, and more!
Sign Up For Free to View
Why Kelly Clarkson Called ALI and D. Smooth's Battle on The Voice Better Than the Grammys
Kelly Clarkson actually teared up watching ALI and D. Smooth do their Battle on The Voice.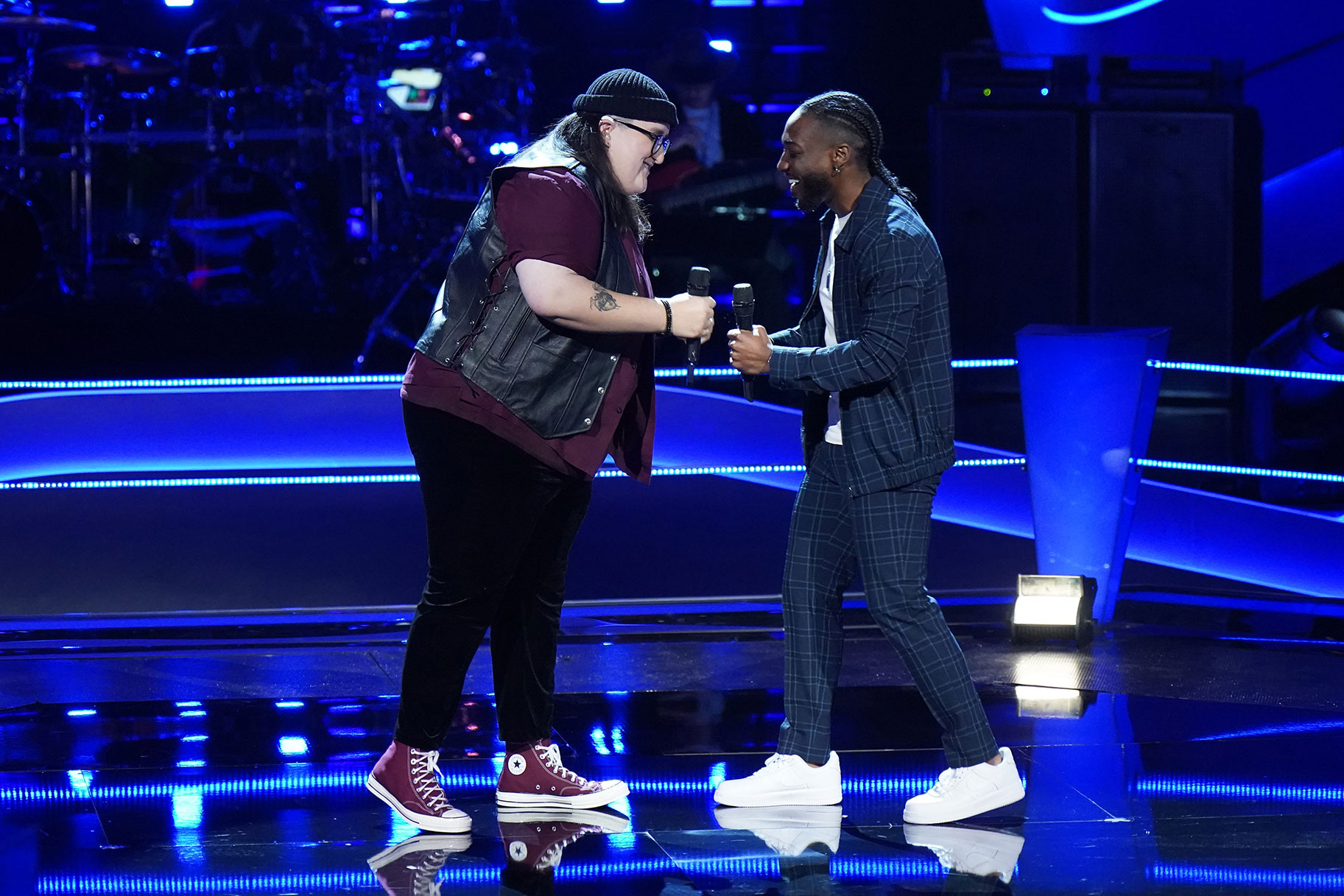 It's a Battle that got standing ovations from three coaches on The Voice, as Team Kelly's D. Smooth and ALI performed "Unaware" by Allen Stone — with coach Kelly Clarkson calling the Battle better than the Grammys.  
"You are world-class singers, both of you. Like incredible things that people in the Grammys aren't even capable of doing," Clarkson said as coach Chance The Rapper nodded in agreement. "No shade — it's just incredible."
ALI, a 24-year-old from Walnut, California, is hearing impaired, but that doesn't hold her back from pursuing her dreams.
"When it comes to music, although my ears may not work as well as everyone else's, that's OK, there's a way to work around it," ALI said while rehearsing for the Battle Rounds. "My favorite thing is to listen to the type of music that makes you feel things. And I've got that deep base. That's basically how I learn a song, I feel it."
"I think because ALI is a little hearing impaired, she hears things so differently," Clarkson said in rehearsal. "Like her runs are so intricate, and I would never think to go to the place that she goes to. The way she navigates through an octave is incredible. She's so on point. And I guess 'cuz she feels it in a different way."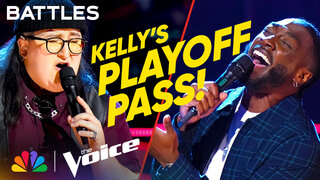 ALI's father is also a musician and inspired her journey on The Voice.
"I grew up seeing that. I've seen the good parts and I've seen the bad parts, but something my dad definitely taught me is don't do it because you want that next paycheck, do it because you love it," ALI said in rehearsal. "I'm ready to do my own music thing just like my dad. He's probably my biggest musical inspiration ever. And I just want to make him proud, and do it because I love it."
Coach Blake Shelton called himself a fan of D. Smooth after seeing the Battle, and pointed out he loved ALI's confidence, fun, and joy during the performance.
"Incredible job, both of you, that was just great music," Shelton said. "That's what I love about this job, that's what I'm going to miss the most, just sitting here with a front row seat to some of the best concerts that anybody's ever seen. That was one of them right there."
Coach Niall Horan called the singers "phenomenal."
"It was just an unbelievable duet," Horan said. "There was no battling in it, it was just two great singers giving each other room to do their thing, and that's what makes a great duet, always."
RELATED: Kelly Clarkson Channeled Stevie Nicks For Her Outfit on The Voice Battles
Chance The Rapper pointed out their harmonies, noting how it showed the control both singers have, calling it a "crazy good performance."
Clarkson praised ALI's story and the hardships she's overcome being hearing-impaired.
"Even if I didn't know that — your runs, how you hear pitch, how you flow, it's a God-given talent," Clarkson said.
Ultimately, Clarkson selected ALI to go forward to the Knockouts Round. But don't worry about D. Smooth — Chance The Rapper tried to use his Steal on him. But before it could go through, Clarkson used the Playoff Pass to send D. Smooth right through to the Playoffs Round, and keep him on Team Kelly.
What an exciting twist!
Watch more of the Battle Rounds on The Voice on NBC Mondays at 8/7c and Tuesdays at 9/8c and the next day on Peacock.