NBC Insider Exclusive
Create a free profile to get unlimited access to exclusive show news, updates, and more!
Sign Up For Free to View
Why Kelly Clarkson Says Cait Martin Is One of the Best Singers She's Ever Heard on The Voice
"Our team is super-stacked," the Coach said. "I don't know that there's anyone in the competition that can really nail a song like you."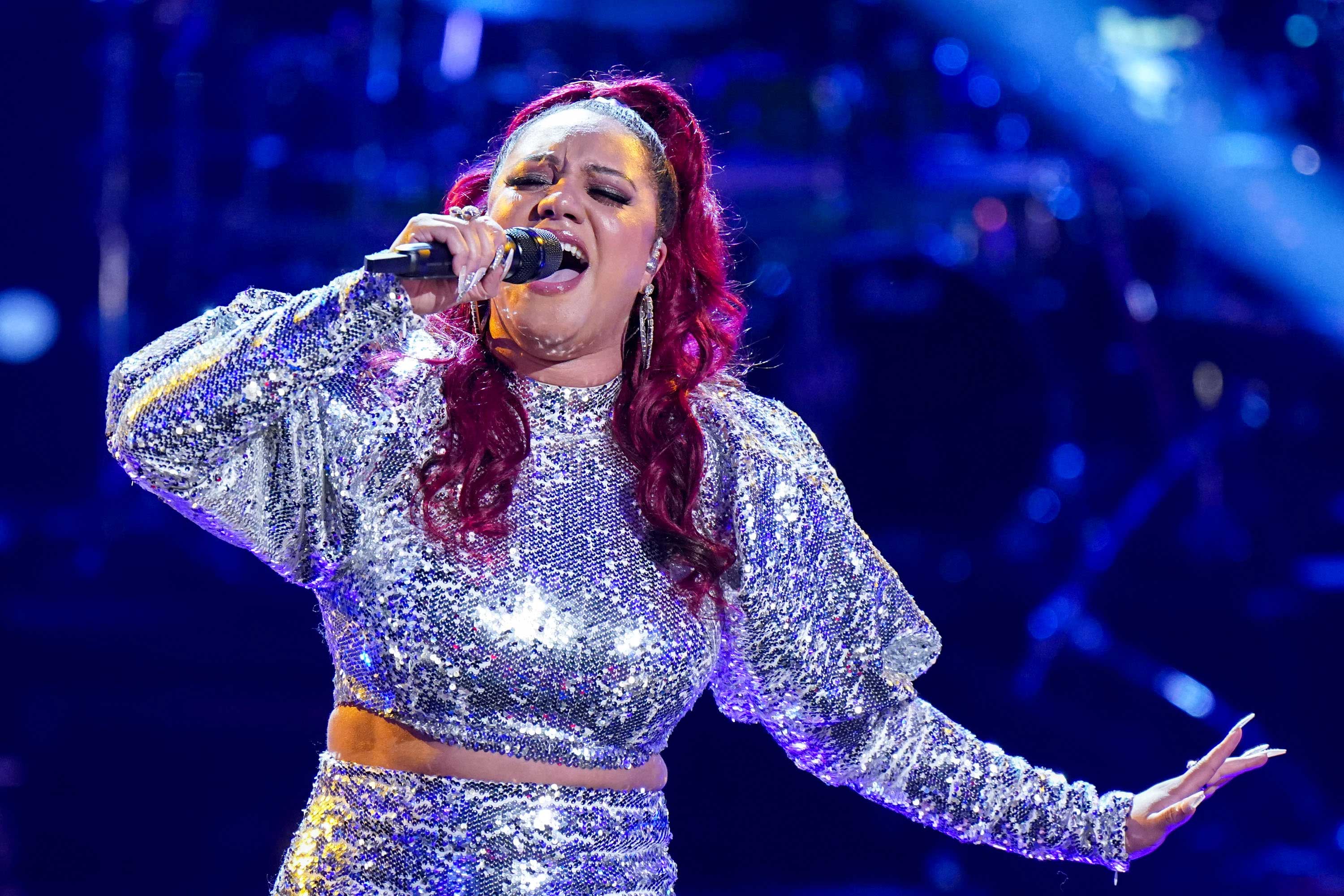 Cait Martin from Kelly Clarkson's team poured out her Heart during Playoffs on The Voice. 
She chose to perform "Alone," a power ballad made famous in the late 1980s by sisters Ann and Nancy Wilson of Heart and later covered by Celine Dion. 
"It brings back memories from my senior year of high school," said Cait, who's 33 and from Atlanta. Dion's version was her introduction to the song. 
She added that her performance was "an homage" to her mom who's "the biggest cheerleader and the greatest person that I know" and the Canadian superstar.
Cait's rehearsal of the song clearly thrilled her Coach to the bone.
"I don't have any notes for you," said Clarkson. "What would I tell you? You're so comfortable in your skin. I know Celine's version. I know Ann Wilson's even better. You didn't even do it like either one of them. You did it like you."
"Honest to God," Clarkson said, "I've been here for nine seasons. I feel like she's one of the best singers I've seen. Like overall."
Following Cait's performance, the other three Coaches weighed in. 
First up, Niall Horan, who was wowed and loved the song choice. "Cait Martin, as always, when you go for your big notes are just so pure and clean," he said. "That was amazing."
Chance the Rapper declared the performance to be "dope." He appreciated her vocals and her staging of the song.
Blake Shelton said the song was "a monster. It seemed like you sang the song great and hit all the big stuff perfectly," he said.
But — and there was a but — he observed that in some sections "it sounded like the pitch kind of got off whack there for a minute." 
A veteran Coach now in his final season on the NBC series, Shelton added that Cait's body of work on the show is "awesome." And that goes into consideration.
Clarkson, meanwhile, recognized Cait's singularity.
"Our team is, like, superstacked and here's the thing about you," she said. "You just have such a huge voice. What I have to think about is who you're going to be going up against on the other teams. I don't know that there's anyone in the competition that can really nail a song like you."
Clarkson ultimately selected  D. Smooth and Holly Brand to advance to the Top 8 Live Semifinals to represent her team.
Horan chose Ryley Tate Wilson and Gina Miles to move up. They're the youngest team remaining in the competition.
To see who viewers advance in the Live Semifinals, tune in to The Voice on Mondays at 8/7c on NBC and the next day on Peacock.