NBC Insider Exclusive
Create a free profile to get unlimited access to exclusive show news, updates, and more!
Sign Up For Free to View
Why Holly Brand's Playoffs Rehearsal Made Kelly Clarkson Cry: "Get Outta Here!"
Country singer Holly Brand has already shown she has perfected a killer whistle note, but she proved in The Voice Playoffs that she can also deliver emotionally.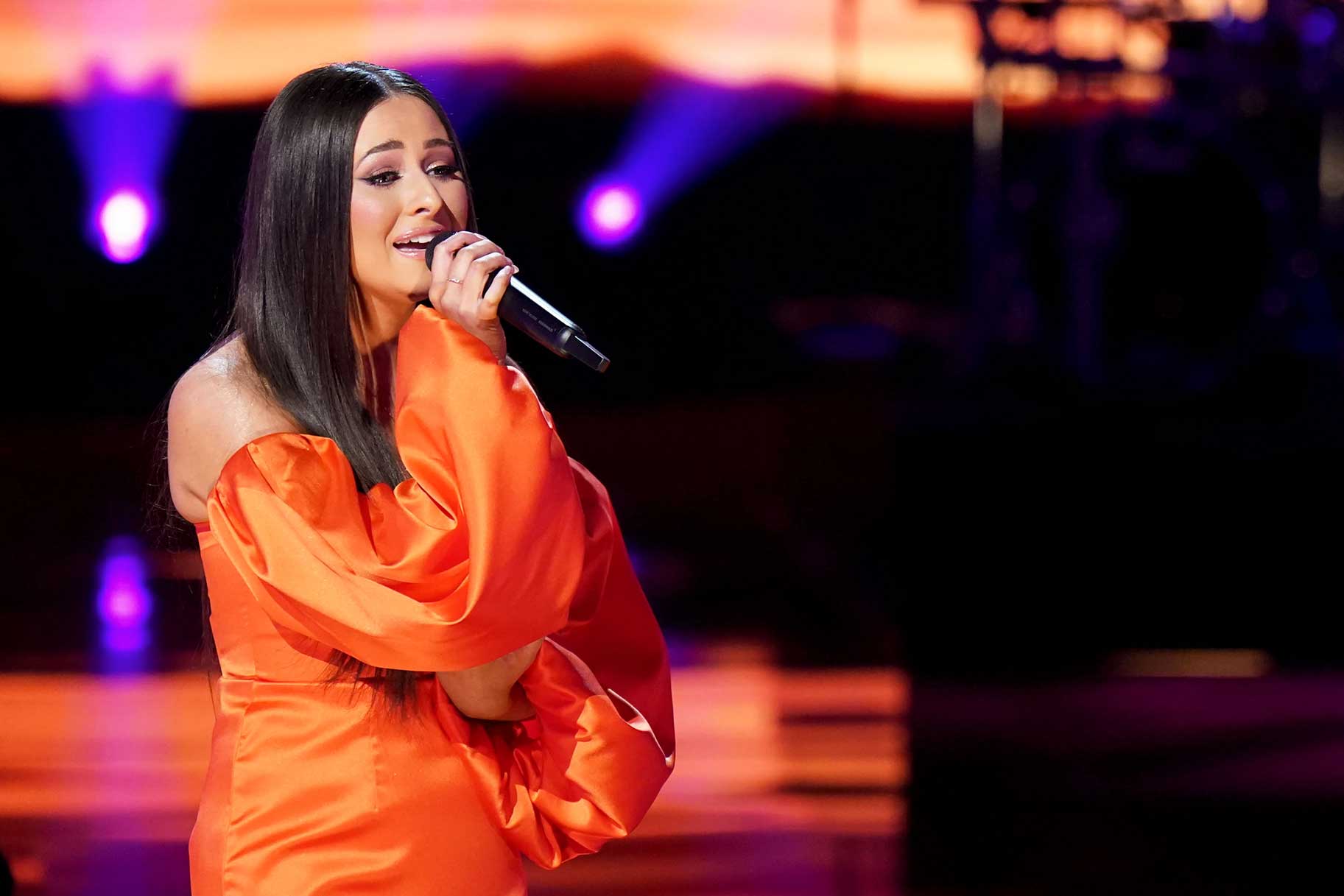 Holly Brand wanted to tap into a more emotional place with her playoff performance on The Voice and it worked, bringing Coach Kelly Clarkson to tears during rehearsals.
Brand has already impressed the Coaches with her whistle stop, yodeling, and ability to capture the essence of some country classics, but in the Playoffs she wanted to show that she could also deliver emotionally and chose Jo Dee Messina's "Bring On the Rain." 
"I was really excited to do this, especially, for what it means to me and the lyrics," Brand told Clarkson. "I feel like this song is really just about perseverance and helping people through, like, difficult times and so when I sing it, I think about my brother when he joined the military." 
Brand's brother Hunter left the family's Meridian, Mississippi home to serve his country — but it put Brand in a difficult place emotionally.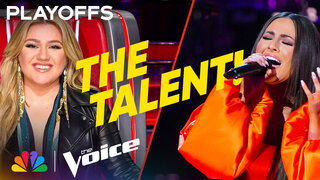 "My brother is probably the most supportive person that I have in my life, so it was just really hard just to not be able to talk to him and not really know when you're going to see him again, if he's going to get deployed, and like, kind of the status of his safety," she said.
Fortunately Hunter has returned home safely, but Brand tapped into the experience for  "Bring On the Rain," delivering a powerful performance in rehearsal that brought Clarkson to tears. 
"That was so pretty," Clarkson said as she wiped away a tear. 
"Are you crying?" a surprised Brand asked. 
"Yes, shut up!" Clarkson playfully fired back, before Brand told her to "stop it" because she didn't want to start to cry herself.
Clarkson didn't have many notes on the performance, but did offer Brand a little advice about how to make sure the song packed an emotional punch during the Playoffs.
"Obviously, if you did it just like that it would be great," she said. "But if I'm being a perfectionist, you know I love the whistle stuff, but I felt like it took me out emotionally. You want everyone to be me and like crying." 
Clarkson then told Brand to "get outta here." 
"I have no time for you. You make me cry," she joked. 
Before Brand ever stepped on the stage, she was already relishing in at least some victories.
"No matter what happens after this, I made Kelly Clarkson cry, that's all that matters," she quipped. 
Her  performance delivered both high notes and high emotion and succeeded in impressing the Coaches, with veteran Coach Blake Shelton describing it as a "killer job" and Niall Horan commending Brand for showing the Coaches something new.
"It's so nice to see that side of you," he said. "We hadn't really seen anything like that from you yet. You've always been the one that I've always been like god, the Blind Auditions, like, I missed out." 
Coach Chance the Rapper added that from the very first line it made the Coaches "sit up."
"You have an amazing voice and great control," he continued. "I do feel bad for Kelly 'cause I didn't realize how stacked your team is and so it's going to be a difficult decision. Great job, Holly." 
With competition inching closer to the finale, each Coach was tasked with selecting just two team members to advance to the upcoming live semi-finals. 
Brand pulled out all the stops during the Playoffs to prove just why she was worthy of one of the semi-final spots. 
RELATED: Where Are Kelly Clarkson's The Voice Winners Now?
"This is when it starts to get tough and you want to show a different side of your voice," Clarkson said. "You bring us to that place of struggling and it's painful but you're going to overcome it. That's a really cool thing that very few artists can do. Obviously your voice is ridiculous. Great job, Holly." 
Clarkson later told producers that Brand impressed her because she was able to "conquer different lanes." 
"She's country but she's got a whistle note, she's got runs, she's a really capable singer of covering any genre," she said.
But making the final decision of who to send forward wasn't easy.
"I am stressed!" Clarkson confessed as decision time neared. "I just need to get it over with." 
After congratulating her team and promising to support each of her team members in the future — regardless of where they placed or what they hoped to do with their music career — Clarkson delivered her verdict and chose R&B artist D. Smooth and Brand to move onto the semi-finals.
"I ended up choosing Holly because I feel like she can conquer different lanes," Clarkson said. "She can do whistle notes, she can do R&B kind of pop runs, there's just something super special about her and I don't think people realize how gifted she is yet, and I'm just excited to see what the next level is for her."