NBC Insider Exclusive
Create a free profile to get unlimited access to exclusive show news, updates, and more!
Sign Up For Free to View
T.C.'s Estranged Mom Made a Surprise Appearance on the Latest Magnum P.I.
Will he let her back into his life after all these years? Watch Magnum P.I. on NBC.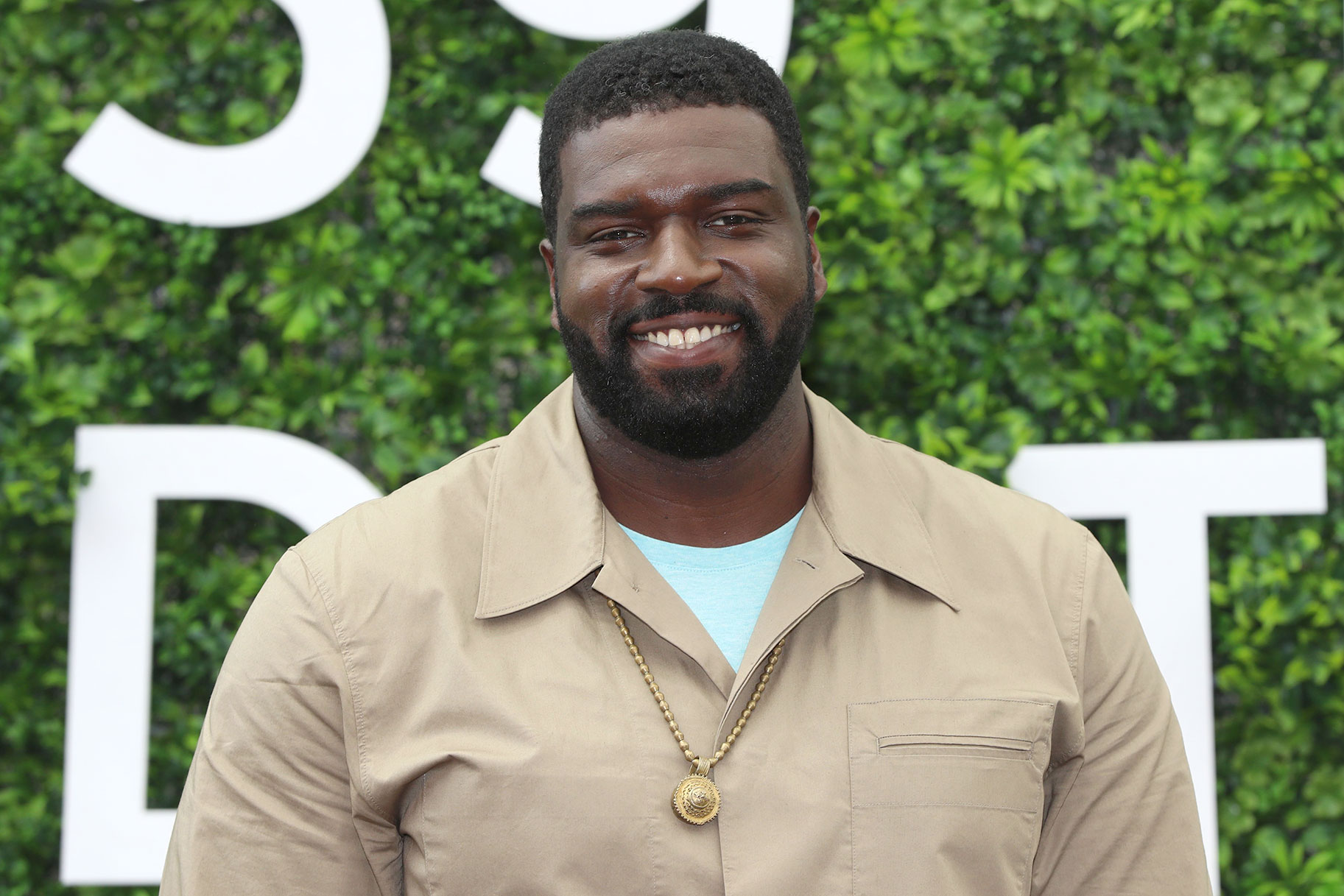 This week's intense episode of Magnum P.I. involves a brand new character who drops a shocking twist on Robin's Estate. Emotional themes of family and forgiveness ensue in a way that you won't forget.
In Season 5, Episode 7, a woman named Berna contacts Thomas Magnum to help her re-connect with her son, who she hasn't seen in 36 years.
"I've been struggling with mental illness for much of my life. It got harder when I became a mother," she explains when asked about her absence in her son's life. "Staying with my son and his father, it just wouldn't have been fair to them. So I made the difficult decision to leave. To this day I don't know if it was the right decision or not, but I do know that I want a chance to be in my son's life again."
When Magnum inquires what the woman knows about her son, she reveals something major: her son is Theodore Calvin.
She then explains that while she thought about her family frequently throughout the years, she chose now to reach out because her mental health was finally starting to improve after years of getting help.
"Thirty-six years without seeing your son, I don't think I have to tell you how that has affected T.C," Magnum says concernedly. Magnum adds that he will do his best to track down her son, but if he does, that won't necessarily mean he would be welcoming her with open arms. Berna said she understands the implications and is willing to take the risk.
Magnum later delivers the message T.C. "I think she genuinely wants to see you. I don't feel like there's a hidden agenda or anything," he says.
T.C was taken aback and initially shoots down the idea of meeting with his mother. Magnum decides not to push things, and the conversation ends there.
However, Rick Wright later offers his insight and suggests T.C sees his mother for his own sake. "So you can say the things you need to say to her face instead of stewing about it and letting it eat you up," he urges.  
T.C takes his friends' advice and meets Berna for an emotional conversation. "For a long time, before you were born, I wasn't well. There were times I was so messed up I scared myself. I thought I could get better if I could just work harder. Prayed longer. I thought I could beat it. And then you were born. My angel. Then all of a sudden, life got serious real fast. God had given me this perfect creation and I was terrified to destroy it. For long, I was trapped in a prison of some very dark thoughts. And no matter how hard I tried, I couldn't see my way out," she desperately explains to T.C.
"Leaving you was the hardest thing I have ever done. But I knew you would be better off without me. And look at you now. I was right. Despite all you've been through, you are still a big, beautiful, strong Black man. And for that I am grateful. And I am sorry. I am so sorry that I wasn't the mother that you deserve. But if you can find it in your heart to forgive me, I swear I'll spend the rest of my life making it up to you," she pleads.
After a tense pause, T.C shared his thoughts that have been building up for decades. "Pops was different after you left. Colder. Harder. It changed him. And me. Took a long time for me to feel good about anything again. I was afraid if I loved something too much, it would go away," he says, holding back tears.
"Every day, you were the first thing I thought about before I woke up, and the last thing before I went to sleep. And one day, I stopped. I let you go so I could survive. I not only learned to live my life without you, I learned how to thrive. See my life is good now too. I got good people in it that love me, and they would die before they abandoned me. I do forgive you. And I'm glad you're better. But you gave up your place in my life a long time ago," he said sternly, shutting down her hopes of reconciliation.
After the devastating talk, T.C says to his foster son Cade that although he wanted a mom, he was likely better off without her in his life based on the stories he heard about her. However, he notes the fact that she has likely changed since his childhood. Cade wisely tells T.C. to not let his resentment for the past consume him.
With a change of heart, T.C. finds his mother again. "I realize I could've been more open to your side of things," he says before telling her he's willing to give a relationship between them a chance.
Watch Magnum P.I. on NBC Sundays at 9/8c and next day on  Peacock.