NBC Insider Exclusive
Create a free profile to get unlimited access to exclusive show news, updates, and more!
Sign Up For Free to View
Where to Watch the Saturday Night Live 2023 Thanksgiving Special
Feast your eyes on the most hilarious Thanksgiving moments from Saturday Night Live's long history of holiday parodies.
This year, we're thankful for laughs. And no one delivers funny like the quick-witted minds at Saturday Night Live, who've put together a well-timed clip show all about America's favorite holiday. 
On the eve of the holiday, SNL will present its robust history of Thanksgiving episodes with A Saturday Night Live Thanksgiving Special, a curated compilation of cherished holiday hits. Whether the sketches are making predictions about the annual Macy's Thanksgiving Day Parade or poking fun at the pitfalls of the season, these Thanksgiving episodes are always a joy. 
RELATED: Watch the Best SNL Christmas Sketches Across All Seasons
Here's everything to know about how to watch SNL's 2023 Thanksgiving special.
Where to watch A Saturday Night Live Thanksgiving Special
Watch this year's A Saturday Night Live Thanksgiving Special on Wednesday, November 22, from 9-11 p.m. on NBC and the next day on Peacock.
Eager to dig into SNL's library of excellent Thanksgiving sketches? Check out a handful of the many standouts you might catch on NBC on November 22.
RELATED: The Best Saturday Night Live Halloween Sketches
"A Thanksgiving Miracle" (Season 41)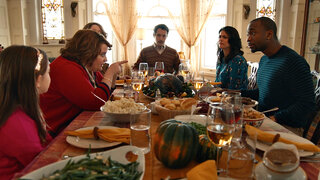 Regardless of race or politics, no matter if you're carnivore or vegan, there's one thing we can all agree on: We love Adele! In this clip from Matthew McConaughey's November 21, 2015 episode, a family keeps tiptoeing to the edge of a fight, only to be saved by "Hello" and its accompanying music video's aesthetic: sepia tones, windblown hair, long nails, and a fur coat. Thanks, Adele.
"Wayne Thanksgiving" (Season 43) 
Former The Voice Coach Chance the Rapper starred in this 2017 sketch about Bruce Wayne's food drive in honor of the Thanksgiving holiday. When Chance's character, a mischievous but harmless teen asks Batman why his discipline measures are so dramatic, hilarity ensues. 
Who's in it: Chance the Rapper, Leslie Jones, Kenan Thompson, Chris Redd, Beck Bennett 
RELATED: Watch Nate Bargatze's SNL Monologue and Sketches
"Back Home Ballers" (Season 40)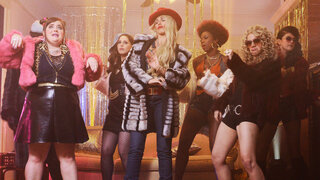 From the same baddies who brought you "(Do It On My) Twin Bed" comes "Back Home Ballers," an anthem for the grown daughters of doting parents who live like queens when they're home for the holidays. Bowls, bowls, all types of bowls!
Who's in it: Kate McKinnon, Cecily Strong, Sasheer Zamata, Vanessa Bayer, Leslie Jones, Cameron Diaz and Lil' Baby Aidy Bryant
"Weekend Update: Adam Sandler on Thanksgiving" (Season 18) 
There are countless legendary Weekend Update bits from Adam Sandler's time in the SNL cast, especially once he had a guitar in his hands. Sandler had the Season 18 audience in stitches with his Thanksgiving-themed song, which focused mostly on maintaining a rhyming scheme rather than the specifics of the holiday. It's a song that should be added to every holiday playlist. 
Who's in it: Adam Sandler, Kevin Nealon
Originally published Nov 3, 2023.