NBC Insider Exclusive
Create a free profile to get unlimited access to exclusive show news, updates, and more!
Sign Up For Free to View
This Surprising Thing Gets Niall Horan Through 12-Hour Days at The Voice
The Coach opened up to Vogue about this unexpectedly important part of his daily routine.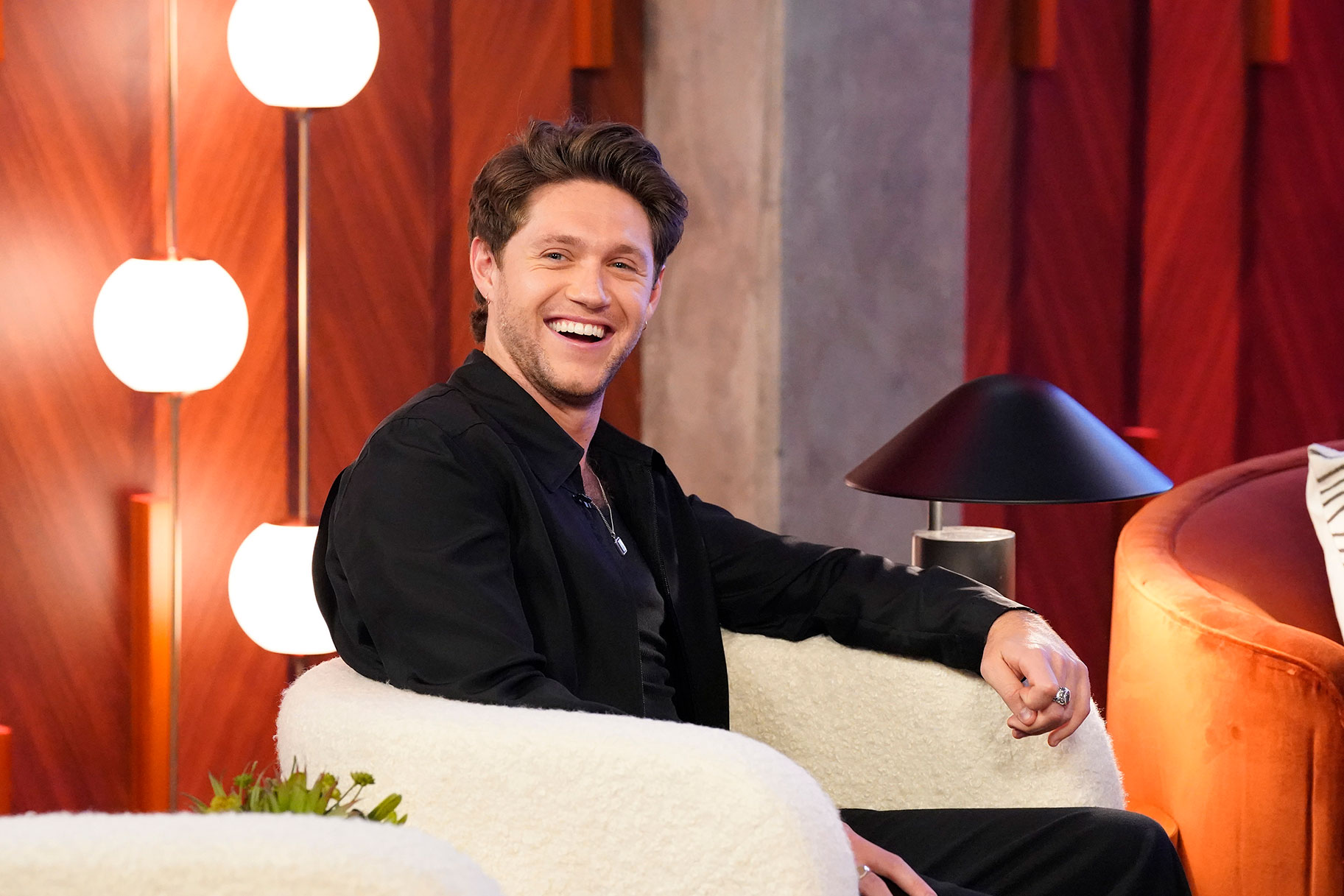 Season 23 of The Voice has been full of non-stop entertainment, and newbie Coach Niall Horan has wasted no time in his red chair. And he has a special behind-the-scenes routine that's helped him throughout the season.
Horan recently filmed a 22-step (2-2!) 'feel good' beauty routine for Vogue's video series "Beauty Secrets", revealing some of the go-to products that get in him the right headspace for performing. Self-care is a must when you're a Coach on The Voice, so Horan is willing to go the extra mile to look and feel good on set. And in the video, Horan told fans which product is an absolute necessity while filming the competition show. 
"Hairspray," Horan reveals. "Hairspray is big for me. Because my hair is so heavy, that over a course of a long working day, it can like get dragged down. I've been doing The Voice recently, and we'll do like 12-hour days in the studio. So hairspray is a vital component."
He also took the opportunity to tease his fellow Coach Blake Shelton and explained that the Coach has an amazing 'do himself. "Blake Shelton's got great hair," Horan said. "For a man of his age, he's holding on strong on the hairline front. His hair looks the same every day." He then adorably commented on Shelton's marriage to former Voice Coach Gwen Stefani. "He's looking good. Gwen Stefani is a lucky lady."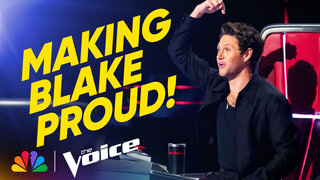 Horan has been having a blast alongside Shelton, and their father-son bond has been delightful to watch as they select their team of Artists. "It's been amazing to work with Kelly Clarkson and Blake Shelton. Meeting them for the first time, the bond that I've grown with them has been amazing. It's been so funny to dive into that Southern sense of humor with them and see the stuff that goes on behind the scenes," Horan told NBC Insider. "It's been hilarious. Blake, he's like a dad to me. Y'know, he's really helped me during the show. I've really enjoyed his company and watching him has been a real honor."
While Horan is honored to join the show for Shelton's final season, victory is his priority as he wants to be the newbie that takes an Artist all the way. In a December 2022 interview with NBC Insider, Horan opened up about his love for Team Niall. 
"I love finding new talent online and things, so I really wanted to get involved and find a new crop of talent that we can nurture and make careers of," Horan explained. "I'm excited to win this thing. I've got an unbelievable team of ridiculous talent. I didn't hit my buzzer every time, because I was being super picky about who I wanted on my team. I wanted all different types of singers, all different types of genres, just wanted character."
Will the fresh-faced Horan become the Coach that leads an Artist to a Season 23 victory? Find out by watching The Voice on NBC Mondays at 8/7c and Tuesdays at 9/8c and the next day on Peacock.