NBC Insider Exclusive
Create a free profile to get unlimited access to exclusive show news, updates, and more!
Sign Up For Free to View
Mandy Moore and Milo Ventimiglia Post Sweet Pic After Finishing This Is Us 'Side by Side'
The actress says she "crumbled" during her final day on set.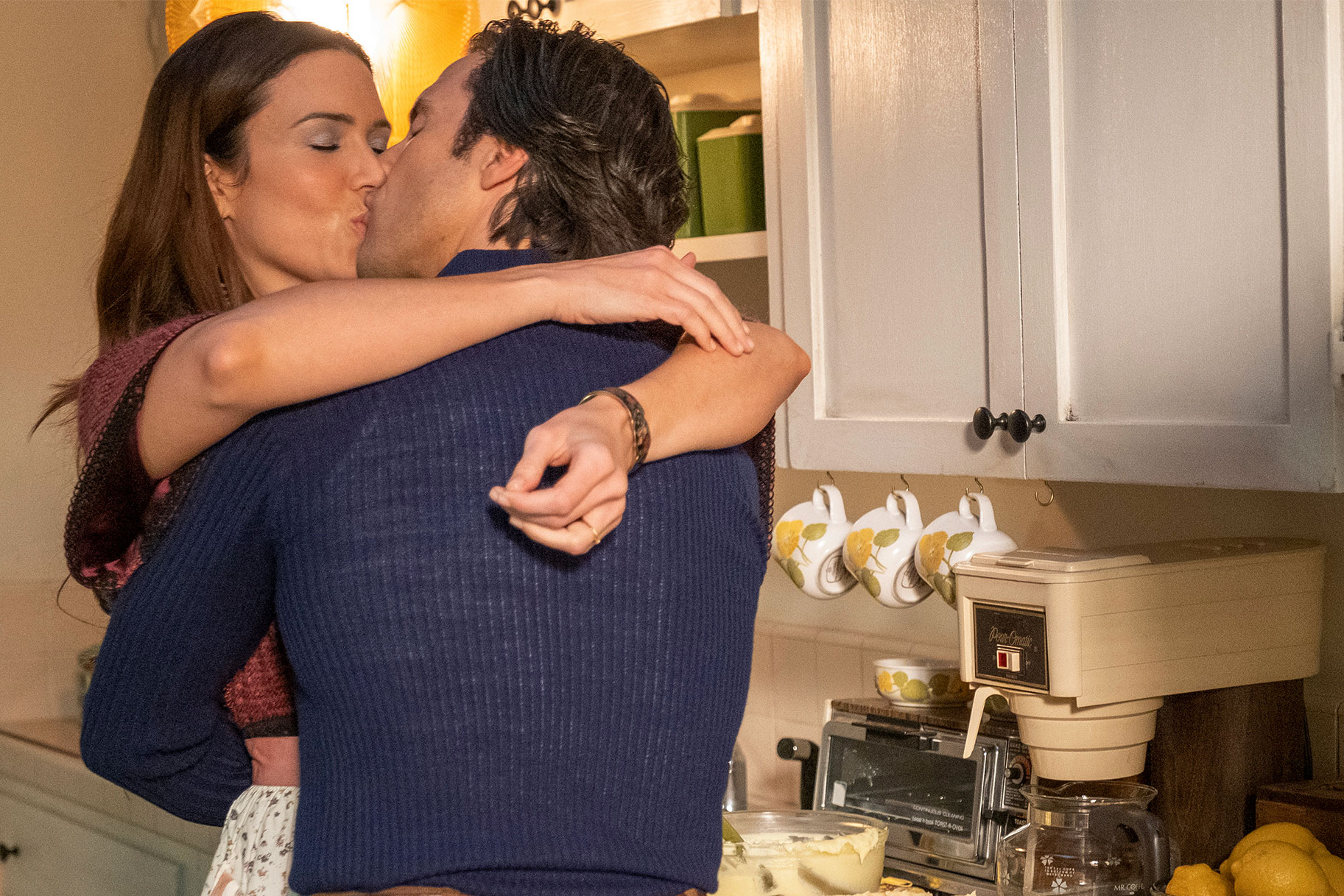 While fans still have a few more weeks to go until the last episode ever of This Is Us, the cast just finished filming the drama after six years—and it's been emotional, to say the least.
In a heartwarming May 5th Instagram post, Mandy Moore (Rebecca) shared a photo of herself embracing Milo Ventimiglia (Jack) on set. The snap was captured by their co-star Sterling K. Brown (Randall) and taken just moments after the pair filmed their final scene together. Moore and Ventimiglia have played our favorite TV couple, Rebecca and Jack Pearson, for the last six seasons. In a caption, Moore reflected on the significance of their time together and her love for the cast and crew.
"Finishing the way we started," Moore wrote in a caption. "@miloanthonyventimiglia and I shot the very first scenes of the pilot together and got to finish our last scene of @nbcthisisus side by side. I haven't begun to process the end of this journey quite yet, and I'm sure it will take me time. I'm still kicking myself over what I had planned to say to our magnificent crew and then crumbled and forgot out of emotion… but hopefully the gratitude came across."
Earlier in the week, Moore shared another behind-the-scenes photo of her "last day of work" at what she called "the best job I ever had."
Susan Kelechi Watson (Beth) recently posted her own sentimental selfie with Brown, revealing they'd just wrapped their final scene together.  And Brown himself shared his goodbye message to the show, snapping a photo of his actor's chair from set.
"Game. Set. Match! One door has closed. Looking forward to what God has in store next. Lotta tears. LOTTA laughs. & a whole lotta hugs! Enjoy the last few…I think we got something special. #ThatWasUs," he said. 
Next to offer an emotional send-off was Chrissy Metz (Kate). She wrote on Instagram, "Who could have imagined what was to come. All of the lives, hearts, and minds that are endlessly changed because of a really magical man named Dan [Fogelman, the show's creator]. The stars truly aligned to bring this entire cast and crew together, and my goodness, what an honor and a gift it has been. All we have is a forever now.💛 #thiswasus."
If the cast farewells are this heartbreaking, we can't imagine what's in store for fans during the finale. A box of tissues are at the ready.
This Is Us airs Tuesdays at 9 p.m. ET on NBC. Catch up now on NBC.com.