NBC Insider Exclusive
Create a free profile to get unlimited access to exclusive show news, updates, and more!
Sign Up For Free to View
Susan Kelechi Watson Posts Sweet Pic With Sterling K. Brown After Filming Final TIU Scene
The actors have played Beth and Randall Pearson on This Is Us for six years.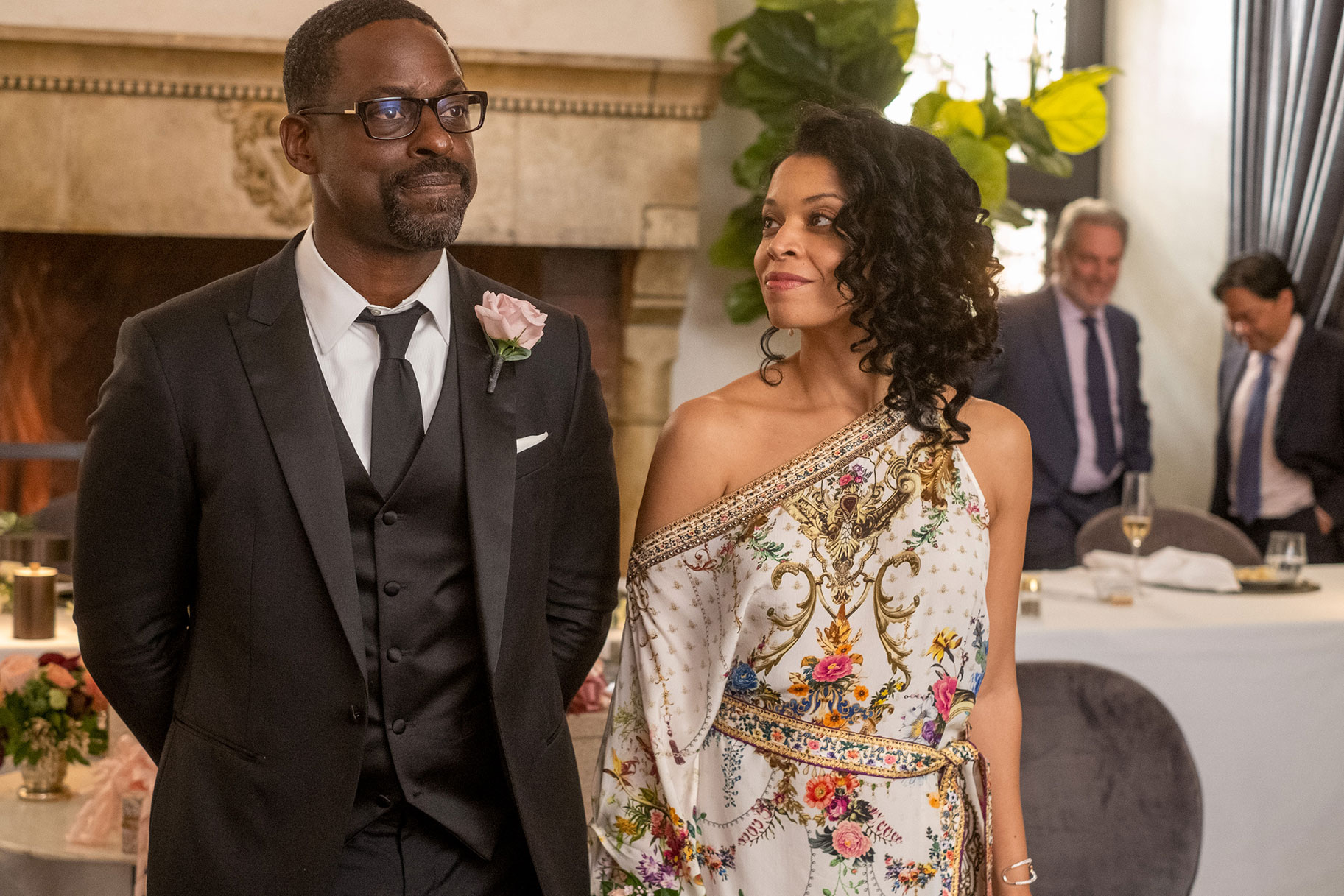 We may not want to believe that This Is Us is coming to an end after six seasons, but Susan Kelechi Watson (Beth) just made it all the more real.
Watson took to Instagram on Monday, May 2 and posted a sweet selfie alongside her co-star Sterling K. Brown (Randall). The caption will hit fans hard: "We just wrapped our last scene together of the series…❤️🥲 #ThisIsUs," Watson wrote.
We don't know much at all about the finale episode of This Is Us, just that the whole cast is in it. However, from the snap, it appears the aforementioned scene is most likely a flash-forward, as Brown and Watson are donning grey hair.
The two actors have played beloved couple Randall and Beth Pearson (a.k.a. R&B) for six years. We've seen them navigate many highs and lows, but through it all, they still maintained their bond. 
"[They are] a loving couple who's been together for a long time and also that is willing to do life at its deepest levels with one another," Watson said in an NBC video (watch above). "They're willing to do that together."
Brown added about the on-screen relationship, "It's special and it has this really delicate balance to it. It's always felt easy. This is to Sue: It's been an absolute joy to be your television husband. I couldn't have imagined going on this journey with anybody other than you."
So far this season, we've learned that Beth carries through on her dance dreams and becomes director of the Philadelphia Dance Academy. As for Randall? After years of political ambitions, he's now a U.S. senator. But what's in store for R&B as a unit? We'll have to wait and see.
This Is Us airs Tuesdays at 9 p.m. ET on NBC. Catch up now on NBC.com.